Give a man a fish, feed him for a day. Teach a man to fly-fish, and he'll spend way too much time and money obsessing over the perfect setup. For someone unfamiliar to the sport, walking into a fly shop without an understanding of the basics can be intimidating. Questions about the differences between a fast or slow action rod or whether you need a floating or sinking line can leave you running for the door. Lucky for you, we've got you covered with some holiday gift ideas for those special anglers in your life.
Rods
Sage One: A great versatile rod for any serious angler. There was a lot of hype about the new rod technology in the One, but to put it simply; its carbon fiber inner core equals an ultra light ultra powerful rod. The 6 weight is perfect for chucking meaty streamers in late fall or tossing hoppers on a windy summer day. A definite must in the arsenal.
Orvis Clearwater: Have an aspiring new fly fisher? The Clearwater outfit is the perfect setup with everything you need to get started and the quality to keep up with your progression. The 9′ 5 weight is an all around winner for dries, nymphs, and streamers. Not to mention Orvis's killer lifetime warranty.
Gear:
Patagonia SST Jacket: This wading jacket is the ultimate shell when it comes to staying dry and warm. Designed to wade deep and packed full of angler friendly features the SST Jacket boasts 3-layer H2No technology. The only downside in gifting is you can count on those anglers being gone a little longer.
Simms Rivershed Sweater: Perfect piece for those brisk mornings or late evenings on the water. The Rivershed Sweater is available in quarter and full zip styles and looks as good as it feels. No need to change after a long day on the river, letting you go straight to the lodge or bar to share the days story of the one that got away.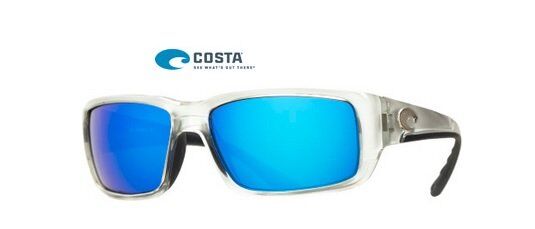 Costa Fantail Sunglasses: The best sunglasses on the market. These full coverage sunglasses offer superior protection and clarity. With the Fantails spot those monsters lurking before they spot you and be able to read the water like never before. For the best clarity get the glass lenses.
Fishpond Westwater Boat Bag: One of the secrets to fly fishing is organization, especially in a boat. Keeping all your gear protected from the elements and organized is essential for any successful float or day on the water. The Westwater bag has a welded construction for durability and features external tie down points as well as accessory attachments.
These are just a few gift ideas to fill the ever-shrinking gear closet of most fisherman. Although shopping may seem like a daunting task all anglers know its not just about the gear but getting out on the water. Happy fishing everyone.