The holidays are almost upon us, and that means it's gift-giving season again! Not sure what to get for the fly fisherman or fisherwoman in your life? Checkout our picks for the best recommended Fly Fishing essentials for new fisherman and experienced anglers alike.
Redington Crux Fly Rod
If your fly fisher needs a new rod, you absolutely can't go wrong with the Crux. It's one of Redington's top-of-the-line rods, complete with pre-compressed cork grip, Line Speed Taper tech, and increased connectivity between sections for superior feel. It's designed to work well for short-, mid-, and long-distance casting. In short, it's an amazing all-around fly fishing rod.
It's certainly an investment, but this is a rod that will make any fly fisherman or fisherwoman smile, and keep them smiling for a long time. With fifteen different combinations of length, handle style, and rod weight, you'll be able to get the perfect rod for your recipient, no matter their style or preferred fishing spot.
Orvis Fly Reels
Whether you're gifting a fly rod or you just know that your friend or family member needs a new reel, you can't go wrong with one from Orvis. With tons of options like the affordable Clearwater Large-Arbor ($89+) to the ultra-lightweight Hydro SL ($198+), there's a reel for every fly-fishing enthusiast.
We didn't recommend a specific one because each reel has a different best use. Some are for lighter rods, some are for heavier. Some have more drag, some have less. So your best bet here is to talk to a friend of your recipient to find out what they might like, or do some snooping to see what will work best for them!
Umpqua Magnum Dry Fly Box
Keeping flies dry while wading through streams isn't always easy—but this dry fly box has a full O-ring seal to keep water out. That means flies stay dry (and free of rust). The compact size (7.5″ x 4.5″ x 1.8″) is perfect for hauling up and down trails to get to mountain streams, but has a deep lid for storing larger flies, too.
And the foam interior keeps flies of all sizes from bouncing around in the box. It isn't the biggest or flashiest box out there, but it does its job perfectly.
Fly-Fishing Lessons at Beaver Creek
Orvis's Fly-Fishing School provides one- and two-day lessons in casting, knots, tackle, fly selection, reading currents, and everything else you need to know to get started in fly fishing. The school runs June through September, and has multiple options for days of the week.
If your fly-fishing enthusiast hasn't quite broken into the hobby yet, this is a great way to help them learn everything they need to know to get started. And there's no better place for it than Beaver Creek! (There are fly-fishing schools around the country, though, so if you don't live in Colorado, you still have lots of options.)
Patagonia Rio Azul Waders
When you're standing thigh-deep in cold water, you need the best protection you can get. And when it comes to outdoor gear, there's no beating Patagonia. These waders are their lightest, most easily packable pair. With fully taped seams, neoprene booties, and waterproof-but-breathable construction, your fly fisher will be more comfortable than they've ever been.
These are men's waders, but Patagonia has fantastic women's waders as well—check out the women's Spring River waders that include a reach-through handwarmer pocket, convertible chest-or-waist height, and a female-specific fit.
Columbia PFG Fishing Hat
Fly fishing gear isn't cheap, and it can be hard to pick the right piece of equipment when everyone has their own setups and preferences. But this hat is beloved across the board. The Flexfit sizing makes it easy to find the right fit, and the patch on the front is an American flag with fish instead of stripes. What more could you ask for?
Orvis Cascade Bone-Dry Hooded Parka
Even in the summer months, early-morning fly fishing can be awfully cold. Orvis's waterproof parka is lightweight, but the fleece lining means it's warmer than it looks. The longer fit traps more heat, and breathable fabrics mean it stays comfortable when the temp starts rising.
Combine those features with Orvis's little touches like taffeta-lined sleeves, handwarmer pockets, and a two-way zipper, and you have a great gift for any fly fisherman or fisherwoman.
Columbia Beadhead Shirt
You might not think of a plaid shirt as being a gift specifically for a fishing enthusiast . . . but Columbia packs so much fishing-friendly technology into this shirt that you might be surprised.
The shirt itself has UPF 30 sun protection, warding off sunburn on long days in the stream. Roll-up sleeves with tab holders make it great for a wide variety of weather. And there's even a rod holder above the left breast pocket for when you recipient needs to keep his or her hands free. It really is made for fishing.
Thermacell MR150 Mosquito Repeller
Spending a summer in the streams means lots (and lots and lots and lots) of mosquito bites. Give the gift of less itching with this small device that projects a 15′ x 15′ square of mosquito-free zone. The repellent is a synthetic form of a natural insect repellent, so it's less awful than DEET. And you get 12 hours of repelling with a single butane cartridge.
Redington First Run Fishing Vest
Why do so many fishermen and fisherwomen wear vests? Because they're lightweight, let you stash a lot of stuff, and let your arms breathe. It's a no-brainer. This vest ups the ante by including enough room for a one-liter hydration reservoir to make it easier to stay hydrated.
Combine that with standard features like a rod loop, tons of pockets, and room for stashing flies, and you have a great vest for a really reasonable price.
What Will You Be Gifting This Year?
The ten items above make great gifts for fly fishers, but there are tons more. In fact, we've included our previous gift guides below give you even more ideas! And we want to hear from you—what will you be buying your friend or family fly-fishing enthusiast this year? And if you fly fish yourself, what's on your list? Share your thoughts in the comments below!
Past Winners by Jonah Slovan
It's time to start thinking about the next round of fishing gear. Keeping up with last years fly-fishing gift ideas post, here is an updated log for 2017. We know more than most that the market is flooded with new brands and products, and hopefully this can point you in the right direction on what's worth the investment.
Top Fly Fishing Equipment
If you haven't had the opportunity to throw an Echo rod I would strongly recommend it. The Echo 3 shown above with an 18lb Coho is one of Echos most advanced rods, built with high modulus graphite fibers, equaling strong and light. I felt completely at ease letting the rod do the work battling pods of dime-bright, screaming coho. For me the 10' 7wt is a great streamer stick for big water. And, for the price, it can't be beat. Also the lifetime warranty is crucial, even though that's par for the course these days, these guys had my rod back to me in two weeks.
Once again, Patagonia is changing the game. Their new redesigned Foot Tractor wading boots have aluminum bars built into the sole offering superior traction while wading. The malleable metal actually bends to match the slick boulders or algae covered bedrock. Combined with Patagonia's durability and iron clad guarantee, these boots will have you fishing for many years to come. Patagonia Foot Tractor Wading Boots Review
The Yeti Rambler is a gift that will keep on giving. Whether your going out for some winter midging or a float in the peak of the summer action, this mug is for you. The Rambler will keep your hots HOT and your colds COLD far longer than any other mug out there.
Every angler has been there. Big fish on the line, and no net. Worry no more with the TFO Springbrook Magnetic Net Release. With this elastic cord your net will be with you instead of those worries about loosing the monster. The magnetic connector keeps the net out of your way during the hike in and allows for easy access during those precious seconds so you don't have to tell that "one that got away" story again.
Odds are that that special fisherman in your life doesn't spend nearly as much time on the water as they would like. The only thing that compares to being out there is reading The Drake. Might as well spend those lazy hours at the office reading and planning your next big adventure rather than trolling fishing feeds on Instagram. The Drake is a perfect gift for those anglers who are hard to please.
Hopefully this guide gives you a few gift ideas for the anglers in your life. But, as with anything these days it's not all about the gear, but rather just getting out and enjoying the adventure.
Previous picks below:
Give a man a fish, feed him for a day. Teach a man to fly-fish, and he'll spend way too much time and money obsessing over the perfect setup. For someone unfamiliar to the sport, walking into a fly shop without an understanding of the basics can be intimidating. Questions about the differences between a fast or slow action rod or whether you need a floating or sinking line can leave you running for the door. Lucky for you, we've got you covered with some holiday gift ideas for those special anglers in your life.
Sage One: A great versatile rod for any serious angler. There was a lot of hype about the new rod technology in the One, but to put it simply; its carbon fiber inner core equals an ultra light ultra powerful rod. The 6 weight is perfect for chucking meaty streamers in late fall or tossing hoppers on a windy summer day. A definite must in the arsenal.
Orvis Clearwater: Have an aspiring new fly fisher? The Clearwater outfit is the perfect setup with everything you need to get started and the quality to keep up with your progression. The 9′ 5 weight is an all around winner for dries, nymphs, and streamers. Not to mention Orvis's killer lifetime warranty. Orvis Clearwater Vest Review
The Patagonia SST Wading Jacket is the ultimate shell when it comes to staying dry and warm. Designed to wade deep and packed full of angler friendly features the SST Jacket boasts 3-layer H2No technology. The only downside in gifting is you can count on those anglers being gone a little longer.
Perfect piece for those brisk mornings or late evenings on the water. The Rivershed Sweater is available in quarter and full zip styles and looks as good as it feels. No need to change after a long day on the river, letting you go straight to the lodge or bar to share the days story of the one that got away.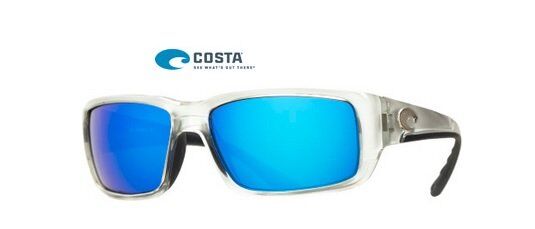 The best sunglasses on the market. The Costa Fantail full coverage sunglasses offer superior protection and clarity. With the Fantails spot those monsters lurking before they spot you and be able to read the water like never before. For the best clarity get the glass lenses.
Fishpond Westwater Boat Bag: One of the secrets to fly fishing is organization, especially in a boat. Keeping all your gear protected from the elements and organized is essential for any successful float or day on the water. The Westwater bag has a welded construction for durability and features external tie down points as well as accessory attachments.
These are just a few gift ideas to fill the ever-shrinking gear closet of most fisherman. Although shopping may seem like a daunting task all anglers know its not just about the gear but getting out on the water. Happy fishing everyone.
High End – Fly Fishing Equipment Guide below by Nicholas Siriano
An outdoor enthusiasts dream location. The winter brings endless days of powder skiing, and the summer brings endless miles of trout fishing. When your backdrop is the Tetons, and wildlife lives amongst your activities, it is hard to picture a place more perfect than Jackson.
This is a list of five holiday dream gifts for fly fishing people.
The Sweetgrass Bamboo Quad
Most bamboo rods are made from five or six strips of glued bamboo. The Quad is a four-sided bamboo rod pioneered by Jerry Kustich and Glenn Bracket at their shop in Twin Bridges, Montana. This version is an 8′, 5-weight with two tips, nickel silver ferrules, and an agate stripping guide. Even the olive wood reel seat of this future heirloom is hand-turned by Montana ­craftsmen. The rod is beautiful, it isn't your drift boat buddy rod, this is your heirloom, one of a kind, perfectly crafted trout rod. If you've ever felt like where you are, and what you're doing should be a seen straight out of A River Runs Through It, then this rod completes the scene—elegant, simple, respected.
A Limited Edition Bougle Reel The 1912 Pattern Check
The model presented here is the first ever 3 ¼ inch Bouglé to feature the prized 1912 check. The 1912 pattern check is thought by many to be the most attractive of all the many different styles of check fitted to the Perfect reel, although the reason for its introduction was probably because owners had experienced trouble with the early mechanisms jamming in use. The new check introduced a 'floating' pawl, connected via a spring to a brass lever. As you can see from the artwork, a twist of the regulator was all that was needed to set the drag using this remarkably elegant mechanism.
A Handcrafted Richard Wheatley Fly Box with Custom Engraving
Hand-crafted fly boxes machined from American Black Walnut. Each box has three coats of hand applied clear varnish and comes complete with hinges, clasps and a solid brass nameplate. The interiors are fitted with flat foam; ripple foam or 16 dry fly compartments. These boxes are truly meant for your finest dry flies. If you've reached the peak of your fishing career then it is time to gift yourself a Wheatley box. Built with class and sophistication, a Wheatley fly box is sure to add a touch of class to your presentation.
Mechanic's Swiss Vintage Alarm Watch by Orvis
A modern rendition of the rugged timepieces believed to have been used during WWI by the mechanics and motorcycle couriers of the British Isles. Elegantly simple and Swiss-accurate, our handsome Mechanic's Alarm Watch offers only the functions you need to stay precisely on time, while the alarm function—visible at all times in its own dial—ensures you never miss an important appointment. Housed in a stainless steel case expertly finished to resemble brass, it features an Italian leather band detailed in a mock-crocodile pattern. Easy-to-read calendar numerals appear in their own date window. Case diameter 45mm. Water resistant to 150 feet. Add custom engraving for a sophisticated touch.
Custom Landing Net
Each net is hand made from American hardwoods. The rough lumber is re-sawed and milled into strips oriented to best display the wood's grain when finished. Using waterproof glues and pressure, the handle inset and hardwood strips are laminated together. After the initial construction, additional layers of laminated wood are added where the handle and hoop meet, strengthening a trout net's most vulnerable joint. These multiple layers provide strength to the handle and hoop as well as allow a variety of artistic options.
Guide to Fishing for Steelhead Trout
Steelhead will make long journeys. All steelhead are in search of slow-moving gravel bottomed, typically shallow, areas to finally rest and lay their eggs. A typical steelhead will spend three years in its stream environment before cursing to the big waters to grow, eat, grow some more, get huge, strong, and mean before heading back to where it was born to complete the cycle.
Some anglers drop jigs deep into the ocean to catch a wandering steelhead before it cruises back up the river, but the most exciting time to catch a steelhead is during its run. When steelhead leave the comfort of their marine environments they leave behind a feeding frenzy. During the run they are working harder thus making them hungrier.
Catching steelhead is no easy task but if you want to land one then follow these tips:
The Rod
A universal rod is an 8 weight. This can be fished on both the east and west coasts. Out west I suggest a 9 or 10, and in the east, you can get by with a 7 or stiff 6.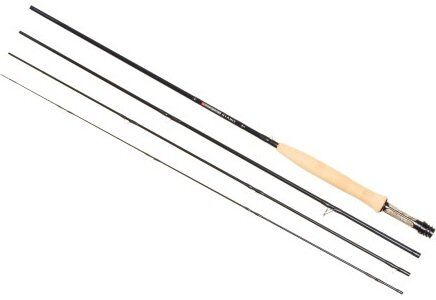 Orvis Helios 2
R.L. Winston Boron III X
The Reel
Really (no pun intended) you can go with any reel. My hero, Mr. Lee Wulff, landed a 150-pound marlin on a dinky trout reel with a click drag, in the 1960's! But, if you want to really land the fish without waiting around then you must have a DISC DRAG reel. Steelhead are going to run you out; a disc drag allows you to bully the fish back if you need to keep it out of debris. They are smoother, cooler on the line, and easier on the fish too.
Abel Super 8
Hatch 9 Plus Finatic
The Line
When your single-handing for steelhead the two most common techniques your going to use are mending and roll casting. Steelhead/salmon tapered lines are forward weighted and are floating. They are awesome when your mending 40 feet or more, and hen roll casting the buoyancy of the line makes for smooth, clean flips. Remember to keep your line clean!
Scientific Anglers Sharkskin Steelhead Line
Orvis Hydros Steelhead/Salmon Line
RIO Power Fly Line
Leader & Tippet
This is easy—
9ft. 0x leader
16-24in. 1-3x tippet
I use a double surgeon's knot to attach the leader to the tippet.
It is strong, easy to tie, and reliable. When attaching the tippet to the fly, use the fisherman's knot!
Good luck out there!
Peace and Release™
Steelhead trout originated in the Kamchatka peninsula, an area located on the far eastern side of Russia but have matriculated into most parts of the world. They prefer cold water, making the Pacific Northwest an ideal habitat for steelhead. They have ventured into the deep Great Lakes of North America, grow to 45" and can reach 55 pounds (though average is around 27" and 18 pounds).
A fisherman controversy states; only rainbow trout that have spent time in saltwater can be considered steelhead but salmonid biologists consider all lake run rainbows to also be in the steelhead family. Both saltwater and freshwater species grow to great sizes and both take on the same silvery coloration.
Fishing for steelhead is a on every fly fisherman's dream list. Steelhead are strong, stubborn, and can make an expert trout fisherman feel like a little kid. They fight like hell, snap tippet like twigs, and will take you clear to the backing in the blink of an eye. But like bonefish, they are hard to please.
Steelhead eat almost everything but are uber sensitive during spawning. Presentation is key! Here is a list of flies that often lead to success:
Steelhead Flies
The Egg Pattern.
Yellow, off white, blood dot, orange, red, and pink all work. A little flash tied in isn't a bad idea to gain attraction.
The Egg Sucking Leech.
Nothing aggravates a steelhead more than a leech taking their precious eggs. They'll almost always go for this pattern if presented in the right place at the right time.
Showgirl, Tequila Sunrise, Shultzy Flesh Nug.
What it this thing? We're not sure but we know they "bug" the hell out of steelhead. These flies are never taken in a feeding pattern; they are taken out of aggression. Remember, presenting an agitator pattern is a lot different than presenting a feeding pattern.
Bitch Creek nymph, Polish nymph, Eztas nymph.
If you're going to catch them while feeding I highly suggest large nymphs. Anything that resembles a crustacean or large insect is a good bet. Scud hooks give your nymphs that scraggily creature look and when tied with some flash wrapping and weighted with a bead, they float subsurface quite well.
Conehead Bunny Muddler, Senyo's Trout Parr, Hawkins Triple Double.
The largest and most aggressive steelhead will go for a sculpin or muddler pattern. These flies contain the most nutrients and most closely resemble the food option of a steelheads seasonal marine vacation.
Basically, you're either trying to make the fish mad or feed it what it's looking for. Using bright colors typically works but having the right rod set up and right presentation is key to landing a steelhead. Good luck, happy fishing.
Peace and Release. ™
Before you get into the water checkout these sweet Dan Bailey Waders