What's in the bag? My winter backcountry touring kit varies quite dramatically throughout the year depending on the weather and the day's objective but there are several things I rarely leave the house without. Below I will detail what's in my pack for early season skiing with temps around 10 deg. F
**not included: First-Aid Kit, Repair Kit and snow science kit
1. Patagonia Ascensionist 35L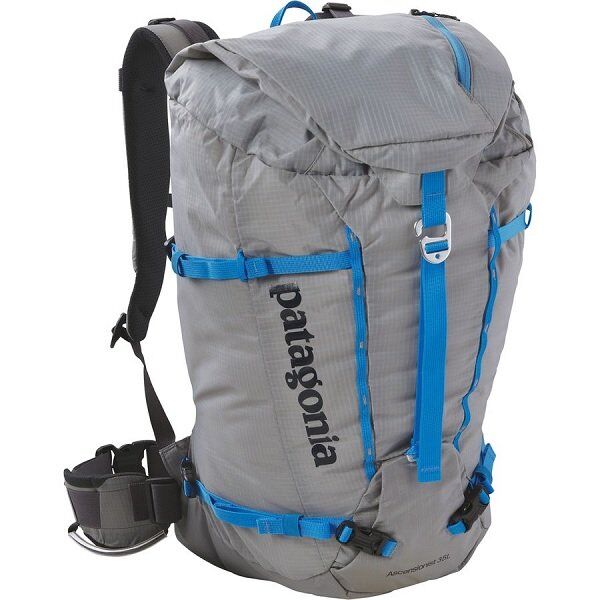 This Patagonia pack is my go to workhorse. The Ascensionist carries skis well, is super light and minimal. At 35L I love how well this pack compresses, no matter if I stuff it to its gills with a rope and enough food for a long tour or if it's completely empty when It's completely empty when I am cranking up Snow King for a quick morning lap it still feels good to carry. That being said it's a shoulder carry pack and if like to carry weight predominately on your hips this may not be the ideal pack for you.
2. Black Diamond Evac Shovel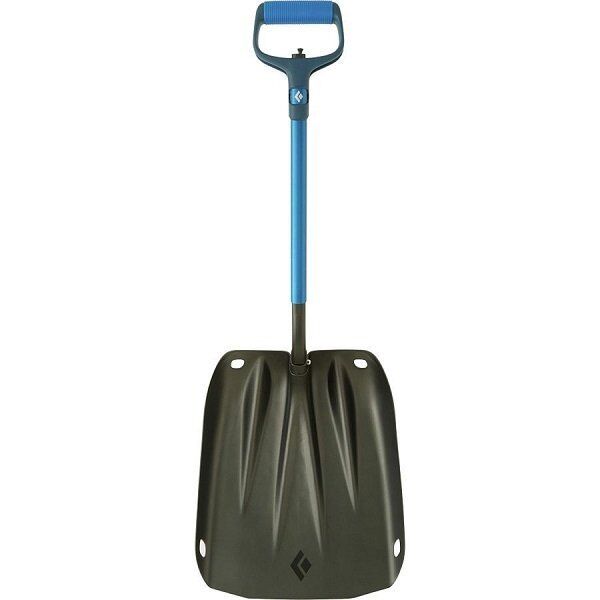 This shovel from Black Diamond gets it done! It is definitely on the heavier side of things but it makes up for the weight in how fast it moves snow. I have often used this shovel to dig out my stuck car on those icy mountain roads. The best features of this shovel are the burly handle and the hoe mode. This alternate shovel mode allows for easy and fast snow pit excavation.
3. Mammut Barryvox Element Beacon
Simple and reliable. The Element Beacon from Mammut has proved to me to be the easiest beacon for multiple burials. Featuring a reliable one click marking feature and an easy to follow digital screen I feel confident in using this beacon for any avalanche rescue scenario.
4. BCA Stealth 240 Probe
The best part of this probe from BCA is the Quick-Lock locking mechanism. This allows for a simple and fast deployment that is reliable. Other probes pale in comparison. Gram conscious? Get it in carbon to drop that unwanted weight when you're going super light.
5. Dynafit Meteorite Insulated Shell
Designed with the descent in mind. This insulated jacket from Dynafit utilizes Primaloft Gold inner and a Gore Thermium outer making it waterproof, warm and breathable. Equipped with a removable snow skirt, helmet compatible hood and glove warmer inner pockets this is a do everything kind of piece. The Meteorite performs just as well on-piste as it does off making it quite possibly the perfect coat. I often tour in this coat when it's really cold (sub zero). I also use it as my parka in an avy pit and of course always for the descent.
6. Black Diamond Spark's & Black Diamond Pilot Gloves
These two gloves have been a great duo on every tour this season. The Pilot offers maximum dexterity and is warm enough to tour during warmer or faster paced tours. The Spark is my daily workhorse. I wear this glove for shoveling the driveway, slapping the shovel and of course skiing. They are warm enough for sub zero days and dexterous enough to write in. The only downfall may be how quickly they pack out but at a competitive price of $80 who can really be upset?
7. Dragon NFX Goggles
With the simplest and easiest interchangeable lens system I have ever experience this goggle from Dragon has been my go to for everyday use. I usually bring two lenses because even switching lenses in a blizzard is easy. The wide frameless lens allows for maximum view and no fogging.
8. Oakley Holbrook Sunglasses
These Oakley glasses have gone with me everywhere. The large lens blocks wind and the frame breathes well on the ascent. I often descend in these as well when the run is short or I am trying to be fast.
And of course 3-5 Voile straps
Backcountry Ski Gear Guide Continued..
by Sarah Borup
9. Smith I/O7 Photochromic Goggles
Over the past few years, Smith's rimless I/O and I/OX goggles seemed to be taking over mountains all across the country. This year the goggle maker outdid itself with the I/O7, one of the most minimalist yet advanced goggles you'll find this season.
It's got a medium (and by medium, I mean large) fit, an anti-fog inner lens and a ventilation filter that blocks moisture but keeps the goggle breathable. A single-pivot quick-release system makes it easy to swap lenses, but you probably won't need that thanks to the new photochromic lens. A sensor changes the VLT (visible light transition) to anywhere between 50-70% depending on the light conditions. Head out on a cloudy morning and find yourself in a bluebird day? Not a problem… if you've got these.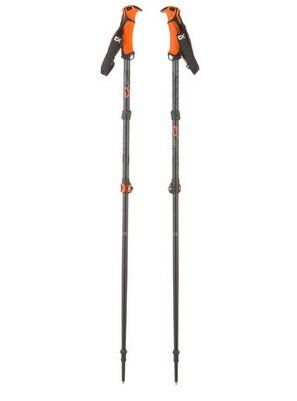 10. G3 Via Telescopic Ski Poles
B.C.-based G3 answered backcountry skiers gripes by launching the Via and Via Carbon adjustable ski poles. Two big complaints around telescoping poles are that they slip and they're impossible to adjust AT binding heel lifts with. Thanks to its offset clam lock and QuickFlick Utility Tab, which makes binding and boot buckle adjustments a breeze, these are non-issues.
Other features like the removable strap and dual-density and side-hill grips plus Via's aluminum upper and lower makes for an unusually lightweight, durable, backcountry-friendly pole.
11. The Marker Kingpin Binding
This year, Marker released its first-ever tech binding. Not only is it a "first" (for the company), but also an "only" (for the industry). The Kingpin is the sole tech binding with a certified DIN safety release from the TÜV, an international group that tests and validates product safety.
The binding features a traditional tech-style toe with six (instead of the standard four) springs for better pressure absorption. The heel doesn't require "pins" like other tech bindings in the market. Marker spent three years developing a binding that would eliminate the prerelease issue of other pintech bindings and work in backcountry and alpine conditions alike, and it's worth checking out.
12. Backcountry Access BC Link Radio
For a brief moment in time, it seemed like every mom in lift line was sporting a walkie-talkie, waiting for her kids to check in. It was annoying. But guess what? Walkie-talkies are a blast (and functional). BCAs Link group communication system is winterized, has rechargeable lithium batteries that last up to 140 hours and has all its controls easily accessible, so there's no need to take off your gloves.
If "no friends on a powder day" is your MO and you want to meet up with your long-lost buddies or you're sharing condition updates, communicating with your group (within a range of 2.5 miles) is made easy. Sure there are cell phones, but what's the fun in that?
13. Flylow Tough Guy Glove
Guys and girls alike will appreciate these. Flylow says it took the class 1/2 leather work glove and "made it nice." For just $32, you'll get a glove that is waterproof thanks to the Sno-Seal bee's wax treatment and ultra comfortable thanks to triple baking. They look like you picked them up at the hardware store, but fit, hold up and look much better.