My new favorite hunting backpack is actually more of an overnight camping backpack. The do it all Granite Gear Blaze 60 Backpack is a workhorse of a pack in the companies line.
Granite Gear Blaze 60L Capacity
The Granite Gear Blaze Backpack is available in both Unisex and Women's styles offering a great fit out of the box for just about every size human being out there.
Starting from the top of the Granite Gear Blaze 60 Pack there is a removable top pocket pouch.  I actually found this got in the way and hung down lower than it should when opening up the top part of the backpack.  To counter this I removed the top pocket pouch and threw it inside the Granite Gear Blaze Pack's main compartment.  This allowed me to keep small items together in one place.
Also removable is the Re-Fit waistband.  This is one of the ways the brand was able to make a Unisex pack that works with a variety of waist widths.  At 5'11 my 31″ waist might be different from someone that is 5'10.  Now we can all use the same backpack as it goes from size 28″ waist all the way to 42″.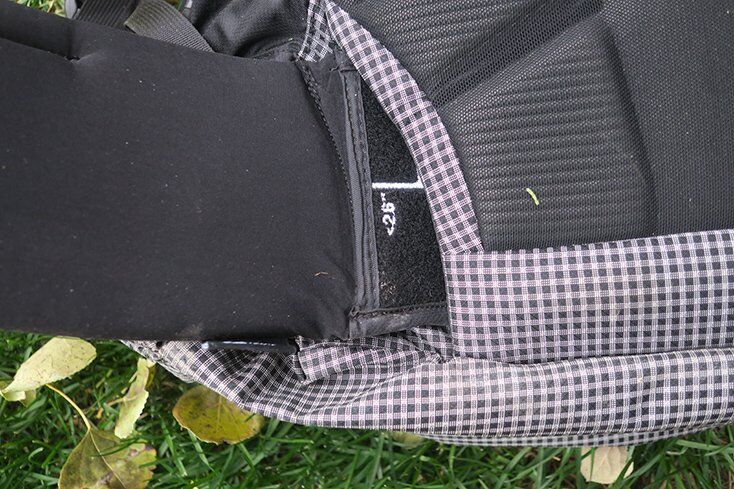 The hiccups with this system is it's super hard to break the Velcro, so be sure to do this at home and perhaps use gloves.  Once dialed in the fit around the waist and the weight or lack thereof becomes literally unnoticeable. This is how your backpack waistband should fit, exactly to your own waist width, not some model or pr Gargan about fit.
Granite Gear Torso Length
Not only is the waist adjustable the Granite Gear Blaze 60 Backpack comes in 3 torso lengths.  Toss in an internal frame and super comfortable foam back panel and you have a backpack you're going to enjoy wearing with very little adjustment needed.
The inside of the backpack offers 60L of storage space which can be accessed via a top drawstring or zippered access via the front of the backpack. The hip belt holds lots of small gear best for snacks, NOT YOUR CAR KEYS…..
There is also a big pouch on the front of the backpack that increases the 60L capacity.  I found this was a great place to store rain jackets, binoculars, and other things you may need to access throughout the day without having to dig through your backpack.
On each side of the backpack, there are large water bottle holders, that also work for carrying bear spray.  It would be nice if the Granite Gear Blaze 60 Backpack had an attachment point or loops for bear spray or a personal locator beacon. If you have a carabiner you can make it work.
Overall Impression
With the ability to customize your waist width throughout the lifetime of the backpack ( we do gain and lose weight from time to time ) and 3 different torso lengths, there is no reason not to have a perfectly dialed-in fit on your next backpacking pack.  The Granite Gear Blaze 60 offers the best fit out of the box of any backpacks I tested this year.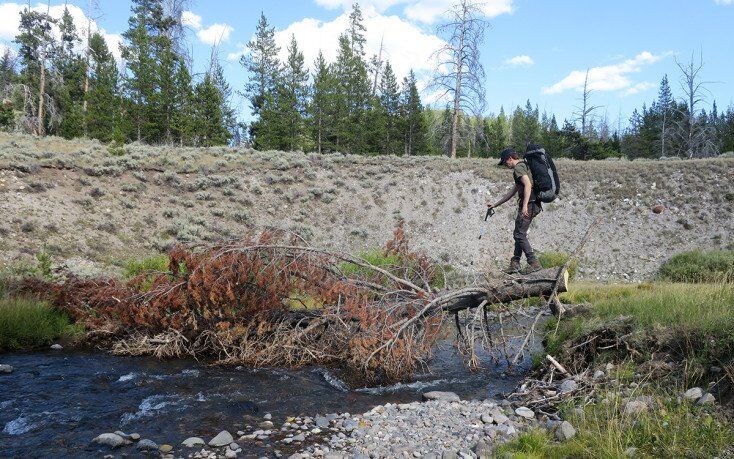 I have used the Granite Gear Blaze 60 Backpack ($269.95) for overnight camping trips loaded with gear and it has become my favorite hunting backpack as well.  Its lightweight wears well and so far it is super durable. Overall a solid backpack from Granite Gear.
Related Articles: