Almost 40 years of outdoor adventure and experimentation has gone into Granite Gear's Women's Perimeter 50 Backpack and it shows. This isn't just a simple fun little pack; Granite Gear's Perimeter has everything for big adventures, even if you have a somewhat smaller body frame. As I came to find out, after I wore it on a few adventures in the backcountry.
Granite Gear Perimeter 50 Specs
At a little over 3 pounds, it's wonderful for all of your backcountry needs regardless of the adventure that awaits. This 50-liter pack has 5 pockets, besides the main compartment, so you can organize all your belongings into whatever iteration you want (with a massive pocket on the top flap for easy access for priority items). Plus there's vertical daisy chain webbing for lashing things on for your bigger and longer trips.
Internal Frame Design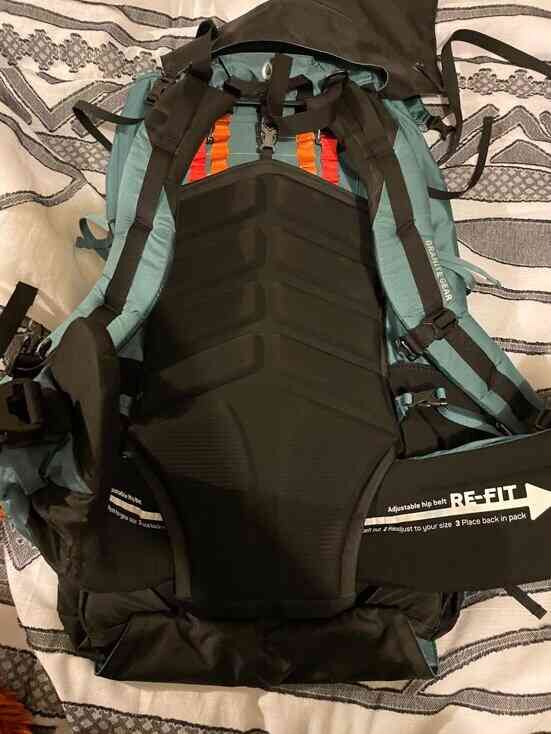 The steel internal frame distributes weight well throughout the pack, despite adding some rigidity and, well, some weight. The top flap has a DWR-treated zipper, plus there's a polyethylene framesheet to protect all your favorite contents. That's on top of the 100-denier and custom 210-denier Robic nylon. Which means the nylon is up to 50% stronger, with up to 2.5x the tear strength of normal nylon. This pack is basically magical. So how did it work and fit for me?
Woodland Woman and the Perimeter 50
I have grown up in Teton Valley, exploring the legendary woods of the Tetons when most backcountry adventurers were still in the city. Logged countless miles in plenty of packs: hiking, hunting, fishing and more. So when I got the Granite Gear Perimeter 50, I was really excited to check it out.
Obviously I started with exploring the pockets. I put my multitool and essentials in the zipper pocket on the top, water in the big side pouches, and a couple extra layers in the main chamber, with plenty of space for food. Once I got it on my back It had lots of adjustable straps that made fitting to my unique frame quick and easy.
Adjusting The Backpack to Your Body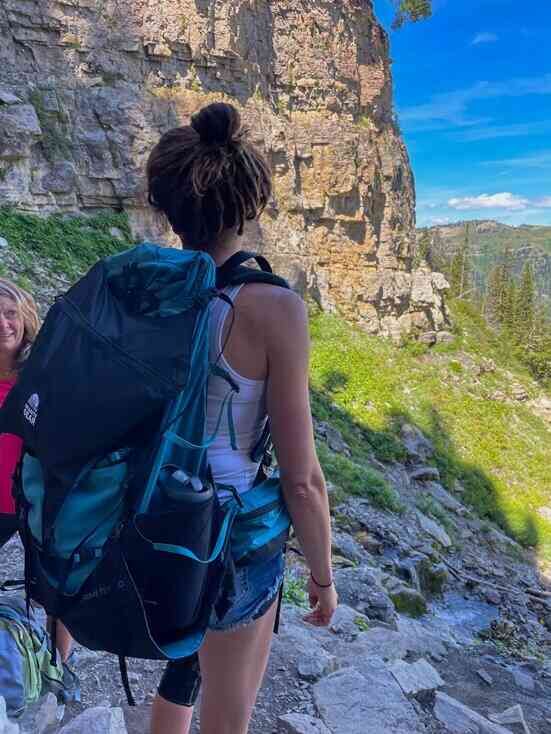 By the time I hit the trail the Perimeter 50 was able to adjust to my body like few other packs have. I felt comfortable in the pack, especially considering how filled it was. The hard frame did seem to add some weight, but that was outweighed by the benefits. . The additional rigidity can feel different for some hikers and for a 50 might feel a bit extra. Still, it allowed me to carry considerably more weight without noticing a lot of pressure points. The padding throughout the Perimeter 50 provided comfort and breathability, while also helping ease the weight distribution. I was able to make it to my destination smoothly and with comfort.
Overall Impression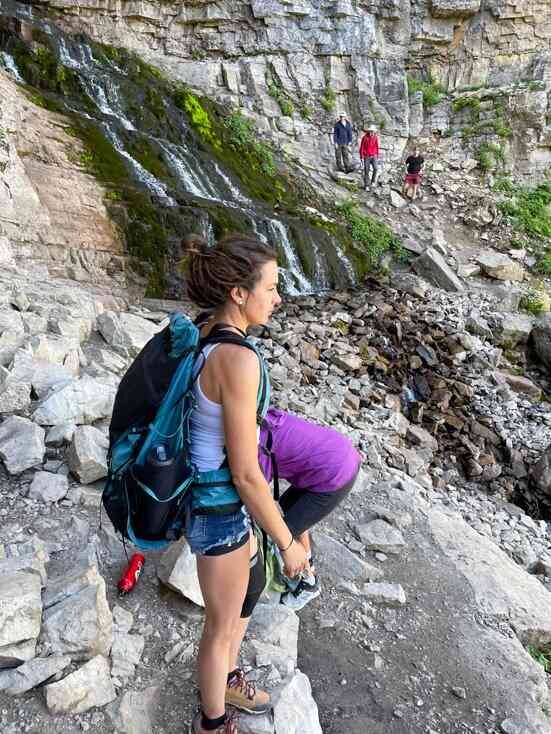 Perimeter 50: Made for women that carry heavy weight. The pockets on the Perimeter 50 are insanely impressive. . So many options for carry and organization. It's also sleek, adjustable, and perfect for a woman's body. It's ideal for hiking, backpacking, and all the other backcountry adventures you can imagine.
The Granite Gear Perimeter 50 Backpack ($249.95) is a multipurpose sleeve that punches high above your weight, with all the options and adjustments for a long trip. The rigidity points to the fact that it's engineered with such a structure that it can withstand almost anything. Bombproof, supremely ready, and infinitely adjustable. Ready for the most hard-charging women out there, whatever their needs may be..
Related Articles: