This review is long overdue consider it's for a pair of ski poles, that being said I have actually used Grass Sticks custom bamboo ski poles for just about everything other than skiing this year.
Lets start with the poles and what makes them unique, aka Bamboo. Typically ski poles in the past have been made of aluminum or light-weight carbon metals. Grass Sticks uses Bamboo for the majority of their poles, in fact the entire shaft is made from earth sourced natural materials.
Grass Sticks makes your connection to our earth that much stronger
Being a smaller company has allowed Grass Sticks to offer custom designed ski poles at an affordable price. You can pick unique and fun colors for the grip handles, baskets and even dial in the perfect pole length.
I would get a set now, before this company takes off in the future as they have a ton of potential for growth across numerous outdoor pursuits from skiing and hiking to trekking and dog walking and even hunting.
Grass Sticks are hand built in Steamboat Springs, Colorado and come with a 2 year unlimited warranty. These are the sort of things 'real' mountain men carry with them into the backcountry as shown with a local Jackson, Wyoming legend below.
Per acre harvested, bamboo produces three times as much lumber as trees, absorbs more CO2, and produces more oxygen than any other plant. – Grass Sticks
Can you ski with Grass Sticks, you bet. As for splitboarding these would be tough as they don't currently offer a collapsing pair. That being said I can't think of a better looking pole to take hiking and trecking into the mountains this year. The Original Custom Grass Sticks are currently available for $89, while the touring stick (sold out) for $99.
The only thing that would make these poles even better would be to source 100% natural materials for the entire pole, surely it's in the works..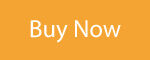 Compare Prices:
Grass Sticks Custom Bamboo Ski Poles