Last week Colorado professional snowboarder and pioneer Adam Merriman died while riding an e-skateboard.  My first thought was huh, how did it happen so I did some digging into the accident and the board he was riding.
Turns out the board he was riding a Halo Boards Beast 2 looks to have snapped in half causing Adam to fall. According to officer Brad Porter of the Town of Vail Police Department "I observed one end of the board to be completely broken, with both wheels on this portion of the board to be broken and completely severed from the rest of the skateboard and skateboard's deck," Porter said in his report.
"These wheels were still attached to the board, connected by wires that led to the battery pack. I observed these severed wheels to be the driving wheels (mechanism) that powered or moved the skateboard."
So I went to the internet to see if there were other cases of Halo Board issues.  And guess what there are a LOT of them in their pervious model.
Halo Board Beast 1.0 Broken Board Photos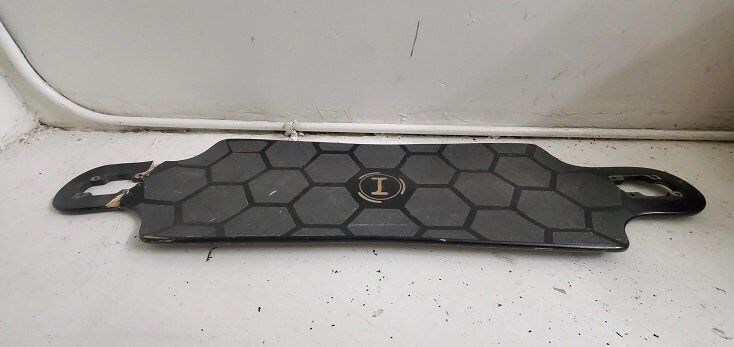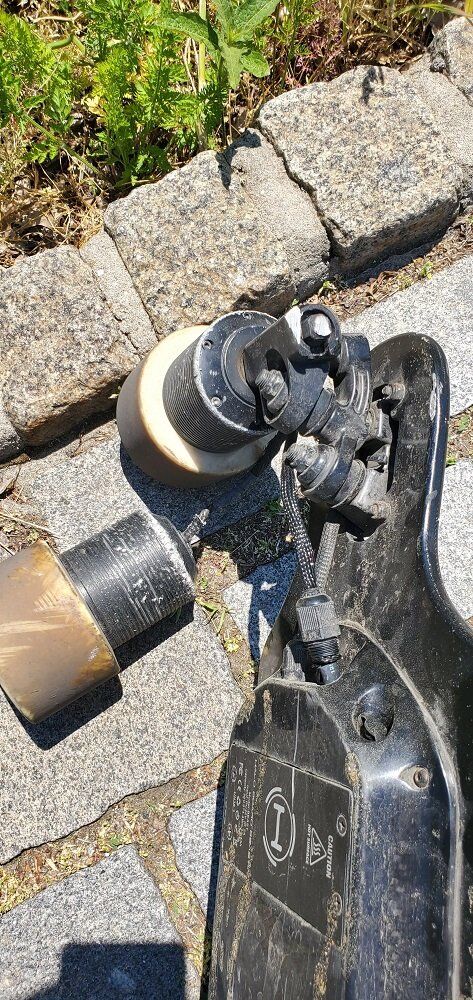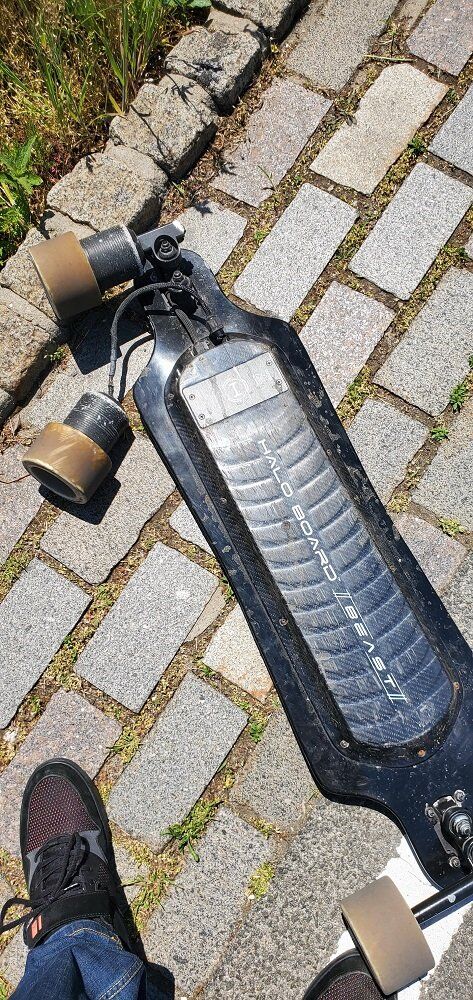 Halo Board Beast Catastrophic failures
by u/WSKYTNGO in ElectricSkateboarding
Another posted had this to say "I've seen some guys saying they got over a thousand miles on their board and I wanted to be one of them….Then came yesterday, I was riding on the sidewalk and the board snapped where the trucks bolt onto the deck. The board was at 490 miles. Now they want $260 for a new deck."
Halo Board Beast Warning
by u/AlbatrossMaterial530 in ElectricSkateboarding
And another, this poster seems to be "just about" to the breaking point.
Deck Issue with my Beast Halo board ? Do you guys knows what is going on with board ?looks like i broke it somehow.Board is all bended at the back and the battery now almost touch the asphalt…
by u/Ife4rn0evil in ElectricSkateboarding
Broken Trucks
Halo Beast Board axle snapped… need some reassurance before riding again.
by u/captainbrierly in ElectricSkateboarding
Halo Board Beast 2.0 Specs
The Halo Board Beast 2.0 has a top speed of 28mph.  Having tested lots of e-bikes at those speeds if something happens and you crash your going to get broke off.
The board weighs 23 lbs.
Features Aluminum 12 inch Double-Kingpin Trucks
For ages 10+ (this seems crazy)
Battery Problems
The battery's have some issues too, like catching on fire.
Which had the brand recall some of the batteries.
Overall Impression
Are these boards safe to ride? Based on the above I would think twice about buying a skateboard with a motor that has trucks mounted at the narrowest part of the board. Which unfortunately seems to be a trend amongst some of these e-skateboards.
Has Halo Boards improved all the issues that were found in the first generation of boards? Or was Adam just unlucky or does this story meet someplace in the middle?
I grew up skateboarding, surfing and have spent my adult life snowboarding for work.  I consider myself pretty darn competent when it comes to standing sideways.  Will I be riding these e-skateboards much in the future.  Doubtful.  It's a lot of power, on a small board and if something goes wrong your ability to recover is really tough.
Wear a helmet and plan to get broke off if you ride these things, and hell don't be a speed demon either.  26mph on a skateboard, no thanks brah!
Related Articles: