If the Alma is the budget race hardtail, the Air 9 RDO 4-star build is the ultimate competitor. There's nothing missing from this bike. Niner's RDO carbon process results in very light frames that don't carry extra weight. And it's paired with a race-ready Fox 32 Step-Cast fork that's even lighter than the normal 32. It also has a remote lockout and a Kashima coating.
The components are all Shimano's latest XT 12-speed gear, except for the RaceFace carbon crank. DT Swiss M1900 wheels provide reliable performance. Niner's own carbon seatpost gives a little bit of flex without the extra weight of a dropper (though many XC pros are even running droppers today). And Maxxis Rekon and Rekon Race tires are perfectly ready for race day from the moment you buy this machine.
Price: $5,299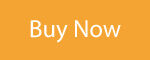 Let's go from steel straight to carbon. The Chameleon has long been a popular hardtail in the Santa Cruz lineup, but it recently saw an update to a carbon frame. Lighter, more flexible where you need it, less flexible where you don't want it. You can use it for everything from cross-country racing to all-mountain shredding (though it's definitely better for the latter).
The R build of the Chameleon has a full SRAM kit, including NX Eagle drivetrain and Guide T brakes, with a Fox Rhythm 34 with 120mm of travel up front. WBT i25 wheels with SRAM hubs fit a range of tire styles, letting you customize the ride with everything from cross-country to enduro rubber. It comes with Maxxis Minions, giving you a clue to its intentions. Perhaps the best hardtail mountain bikes for the money on this list.
Price: $3,5499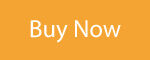 There's only one sub-$1,000 bike on this best-of list. The Trek Marlin 7 is one of the best hardtail mountain bikes under $1,000. It might be weird to see this on a list of best hardtail bikes. But there's just no getting around the insane value you get from the Marlin 7. It works for everything. The aluminum frame comes with rack mounts so you can go from short-track racing to bikepacking. There's even a kickstand mount if you want to be able to leave your bike standing up.
The RockShox Judy fork is coil-sprung, which certainly doesn't give you the same performance as an air-sprung fork. But you know what? It's really not that bad. And it slashes the price of this bike to where it is. The build kit is full Shimano, including mostly Deore-level parts and a set of hydraulic disc brakes for improved stopping power. It's everything you need without anything you don't — including a bank-breaking price tag.
Price: $1,0299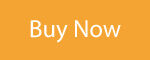 There are a ton of e-bikes out there. But the Powerfly manages to stand above for a few reasons. First of all, it's rather affordable when it comes to electric mountain bikes. That's really not a bad price. But it's not just a good price — it's a good value. This Trek hardtail mountain bike is a capable cross-country bike that can handle long days of singletrack.
The 67º head angle gives you a clue as to the Powerfly's intentions. Steep enough for cross-country riding. Just slack enough to descend a bit, too. The 120mm RockShox Recon RL says much the same. SRAM SX Eagle components get you the Eagle name without a second mortgage. And the Bosch Performance Line CX motor is a solid, dependable option. This Trek hardtail mountain bike is really a cross-country hardtail. With a motor.
Price: $4,199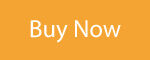 This is Trek's hardtail cross-country race machine. It starts with Trek's stiff OCLV carbon hard tail mountain bike frame — but don't be too worried about a harsh ride. The IsoSpeed decoupler affords just a tiny bit of give at the junction between the top and seat tubes. It's certainly not suspension. But that little flex can help reduce discomfort on long days in the saddle.
Aside from the frame, you'll get all race-ready components. Carbon Bontrager wheels. SRAM GX Eagle drivetrain. A RockShox Reba RL fork with 100mm of travel. This bike could handle a bit of trail riding, and will certainly dominate modern XC tracks. But it's all about speed. This component kit doesn't leave any question. If you're looking for the best carbon hardtail mountain bike, you found it.
Price: $4,3299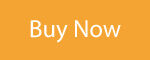 Everyone was talking about the Tallboy this year — its new-school geometry and low travel and downcountry and all that. But don't sleep on the Highball. This isn't a downcountry cross-over bike. This is a cross-country rocket. The headtube angle is 69.5º. This is not a full-suspension trail bike wannabe.
The R build of the Highball grabs a Fox Rhythm 32 fork with 100mm of travel, enough to stay super light and keep pedaling efficiency high. A SRAM NX Eagle drivetrain keeps weight down. Level T brakes are built for cross-country riders. Santa Cruz even includes ESI Chunky foam grips in a nod to weight-conscious racers.
Price: $4,399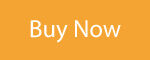 While you can get the Scout in a 29″ version, we think the 27.5″ option is just as good, if not better. The Scout has been a favorite of hardtail riders for years. The smaller wheels drop a bit of weight and give you more control over the bike, giving the Scout a fun, devil-may-care attitude.
The Scout is built with a low bottom bracket and slack geometry head angle to emphasize shredding. Nukeproof says that versatility is what this bike is all about. The stiff aluminum frame keeps pedaling efficient, while the RockShox Lyrik with a full 150mm of suspension ensures you can put up with a serious downhill beating. The Scout does it all, and with great style. If you're looking for the most fun you can find in a hardtail, you'd be hard-pressed to beat this beast.
Price: $2,499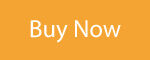 Another cross-country speed machine, the Alma is a serious contender for hardtail race bike of the year. Orbea's monocoque carbon fiber is light and strong — and can we talk about that frame for a minute? Absolutely gorgeous. Super clean lines, minimal stays, and a little bend in the top tube before it meets the seat tube to give it a bit of personality. Amazing.
The parts on this rocket are what you'd expect from a budget race bike. SRAM NX Eagle components aren't super high-end, but they're light and reliable. The RockShox Judy Silver has a remote lockout for switching quickly to climbing mode. Shimano brakes keep the price down. This build is focused on value. Consider buying this for the frame and then making a few upgrades later.
Price: $1,999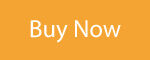 Related Articles: