She looks burley but the ride is exceptionally smooth on the Dreamer Step-thru, part of the TST series by HOVSCO. The HOVSCO TST Dreamer E-Bike offers a smooth ride and superior handling on any adventure you can dream up.
60 Mile Range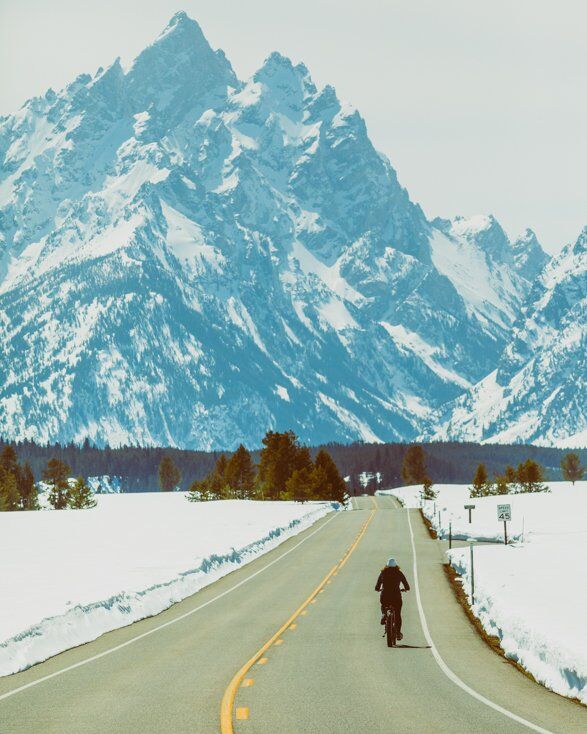 A great pick for riders wanting to go far and fast, the Dreamer has a 60-mile range and can be unlocked through the HOVSCO app to reach up to 28 mph.
With 4" wide fat tires, the Dreamer gives you the confidence to go fast on all types of surfaces: snow, sand, water, gravel, or uneven pavement doesn't stand a chance.
750W Motor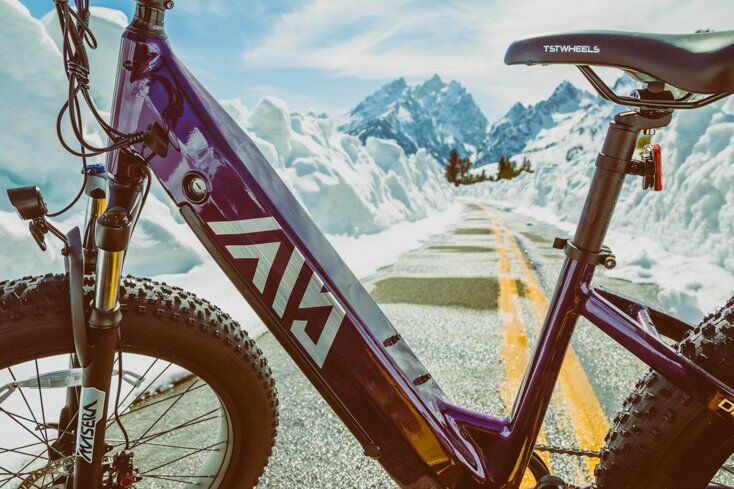 We reviewed the HovAlpha last year and much like its counterpart, the Dreamer features the same 750W motor, 85Nm torque, and 180mm hydraulic disc breaks but because it is a part of HOVSCO's TST line, the Dreamer is a more affordable option. The HovAlpha Step-thru will run you $1,799 while the Dreamer comes in at $1,399 or about $100 per month if you choose to do a payment plan.
The Dreamer comes in two sleek eye-catching colors that catch the light, champagne or dark purple.
The 750W SUTTO motor and 85Nm of torque on this HOVSCO Electric Bike provide exceptional power when climbing hills or getting up to speed from a dead stop. With a left-thumb throttle feature, the bike can be used as a class 2 or 3 e-bike or a mix of both.
The Dreamer also features a seven-speed shifter and riders can move between five levels of pedal assist.
High Torque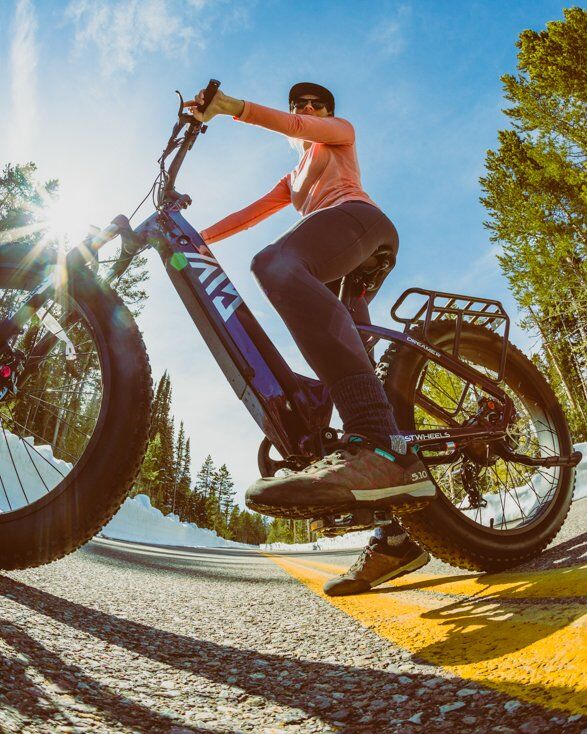 The pedal assist engages easily which can be a huge pro when starting from a dead stop but can also catch some riders off-guard when stopping to turn around or maneuvering a tight space. The high torque can cause the feeling of being bucked but that being said, the hydraulic disc breaks stop the bike on a dime.
It's something some riders might need to get used to but definitely shouldn't be a deterrent because the power is superior to many other bikes on the market, especially in this price range.
80mm Front Suspension
The HOVSCO Dreamer's front fork has an adjustable 80 mm suspension and features a lockout level for added stability depending on the terrain. This is a fabulous pick for hitting bike paths or trails, especially with the front wheel suspension but it might be a little heavy and less maneuverable compared to other commuter e-bikes.
Recommend Rider Height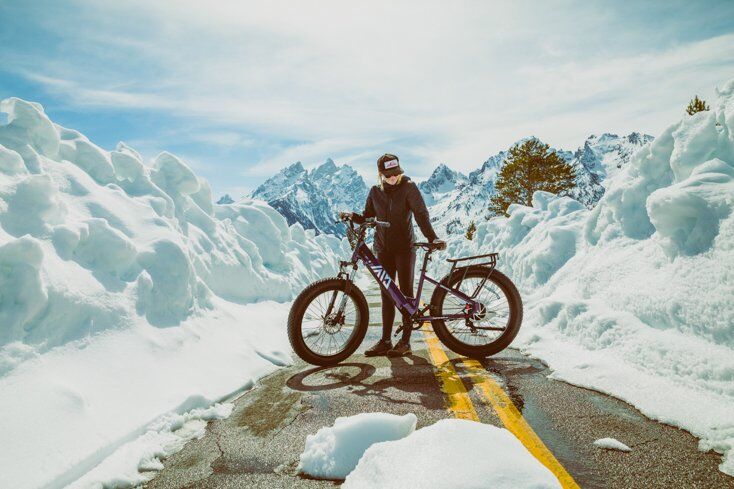 Being a step-thru, the HOVSCO TST Dreamer is a great pick for riders of all ages and abilities. HOVSCO lists the height range from 5'1 to 6'7, targeting a huge range of riders.
Overall Impression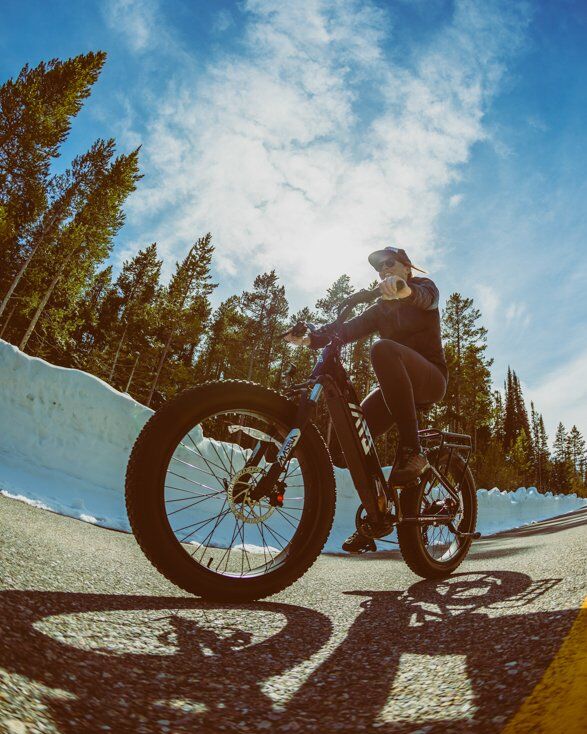 The sturdiness of the ride, wide tires, and 60-mile battery range make the HOVSCO TST Dreamer E-Bike ($1,399) a great pick for folks wanting to cover a lot of ground across diverse landscapes, regardless of weather or any other limiting factor traditional bikes might have.
Related Articles: