Everyone should have a good bird dog at some point in their lives. Keep it simple and stay safe with these upland bird hunting gift ideas sure to please just about any bird hunter. Bird hunting season is here, and with that, we put together a list of our favorite gear for hunting grouse and pheasant for a day in the field with your German Shorthaired Pointer or other 4 legged hunting pals
Best Bird Hunting Gear
Bird hunting is a fun and exciting sport for both young and old enthusiasts. A great upland game vest can make your day more enjoyable. The Filson Upland Hunting Vest has a rear-loading game bag which makes storing birds a breeze while you continue to hunt. The Filson Hunting Vest stores up to 12 shells, has two deep pockets in the front and a zipper pocket on the inside. One of the best upland gear pieces you will ever own, and it will last a lifetime too.
Overall a nice article of clothing that states a classy hunter has entered the field. Best bet is to wear this while walking in open fields if hiking looks at the vest below.
Price: $225.00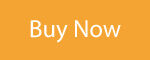 Perhaps the quickest drying hunting pants on the market come to us from Orvis. The Orvis Pro LT Hunting Pants are made with Cordura material which equals great rugged durability while still offering a light stretchy feel. I have hiked for over 8 hours in these pants, and at one point found myself almost waist-deep in muck. A few hours of hiking later and the pants were 100% dry and even managed to shed the majority of mud that was caked on.
The Orvis marketing for these pants states: "perfect for hot weather hunts" while I agree the Pro LT Pants can be easily used for hunting in warmer locals, these pants did great hunting this fall in the Tetons in the 50-75 degree range. If you plan to hunt in colder weather, you can easily wear long underwear under these pants. For the price, it will be hard to beat the Orvis Pro LT Hunting Pants, which can also be worn when not hunting, around the town, hiking and more.
Price: $149.99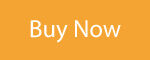 If you hunt in the fall, these sunglasses are a must-have. What makes these Costa Rincon Sunglasses stand out is the use of a Polarized (580P) Plastic lens. The Copper Silver Mirror Lens seems to enhance contrast, making fall leaves incredibly stunning to lookout. Along with the leaves, these sunglasses make spotting birds that much easier. You may be thinking Costa makes glasses for fishing, not for the rest of the outdoors. Perhaps that was in the past?
Costa's Rincon sunglasses have quickly become my go-to pick for driving around town, mountain bike rides, and hunting. One thing I do recommend with these sunglasses is to always put them in the Costa hardshell case when you're done wearing em. The 580P Polycarbonate is lens is super lightweight and although marketed as being durable the lens can crack is not taken care of properly. 100% UV protection and 100% polarization
Price: $259.99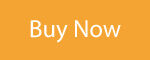 The ability to walk through puddles, streams, mud and just about every other sort of muck possible. That's what you get when you slide your feet into a pair of the Oboz Bridger Hiking Boots. The fit of these boots is incredible, just about perfect. Sometimes though getting your foot into the boots can be a pain unless you really un-do the laces. Once one that little bit of struggle is quickly forgotten as the trust that's generated between these boots, your feet, and the ground is unparalleled.
If you plan on scrambling up a rocky hillside and possibly breaking some branches on your next hunt or even hike for that matter the Oboz Men's Bridger Mid Hiking Boot will soon become your favorite pair of go-to do anything boots. Best of all the Oboz Men's Bridger Mid Waterproof boots can even be worn in the colder months throughout winter thanks to the use of B-DRY waterproofing material.
Price: $199.99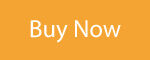 You most likely won't win any women over with the smell this stuff puts off but hey it works to keep mosquitos from biting. Depending on your blood type, what you eat and your internal and external energy mosquitos may be attracted to your blood. They sure are mine. Thankfully Ben's Tick & Insect Repellant does the trick in stopping mosquito bites in there tracks.
Now we're not 100% certain how DEET works, the chemical that keeps the mosquitos from biting you. It may just really confuse the mosquitos, or perhaps they just don't like the smell. Regardless of how Ben's truly works wonders. The bottle says it lasts up to 6 hours, which depending on how thick the mosquitos may require you to re-apply more frequently. Don't be shy with this stuff, spray it everywhere.
Price: $11.99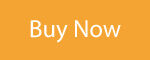 GPS is an essential item for any remote activity. Spot's Gen3 Satellite GPS Messanger has some unique features that we like. The S.O.S option is a nice feature in case an unfortunate injury or situation occurs. Offers a good range for temperature(-30 ) and altitude (21,000+). Check-in feature to let the family know you're okay (maybe even allow people to follow your hunt while it's in progress). The S.O.S option is nice in case an unfortunate injury or situation occurs.
A few notes before heading out with your GPS. Know how to properly triangulate your GPS unit for optimum reception( 3 satellites the last time I checked ) and what the reception indicator looks like on your GPS unit. Keep it dry and in a safe and secure place to reduce the potential risk of damage from slips, trips, or falls. Bring an extra set of batteries for back up. Know your terrain and carry a compass for backup.
Price: $199.99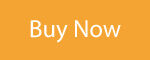 Related Articles: