The holidays are rolling around, and everyone usually has at least one hunter on their list that could use an awesome gift this year. Whether you are a hunter yourself, or someone who doesn't know much about it at all, this list is going to give you everything you need to pick that perfect gift.
We will include some of the newest items on the market, and of course the most popular items that are always in high demand come winter. In general, every hunter can use a new piece of clothing, so they are a great go-to gift. Don't worry I will cover some of my other favorite gear items too! Let's get started.
Best Hunting Gifts
Gear up for the ultimate hunt with Tetra's AlphaShield Multi-Pursuit. Built custom to your ears, these seemingly small earbuds are a huge game changer. What sets AlphaShield apart? Intelligent noise-canceling technology that hones in on crucial sounds while minimizing distractions. You can hear everything from leaves falling to branches breaking, but when the shot goes off, you are totally protected.
With a secure and ergonomic fit, these earphones offer comfort during prolonged wear. The Tetra AlphaShield Multi-Pursuit Earphones are not just audio equipment; they're a technical ally for hunters, enhancing situational awareness and amplifying the auditory cues crucial for a successful hunt.
Price: $1,599.99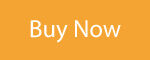 The Sitka Thunderhead Pant with GORE-TEX stands out as a top choice for hunters navigating diverse terrains and unpredictable weather. Engineered with precision, these pants feature a GORE-TEX laminate that ensures remarkable waterproofing and breathability. Whether contending with rain-soaked landscapes or traversing icy streams, these pants keep you dry while allowing your body to stay comfortable during intense hunting trips.
Designed with an articulated fit, the Thunderhead Pant prioritizes mobility, accommodating a full range of motion. This aspect is crucial for hunters who need flexibility for crouching, crawling, and climbing, enhancing their stealth as they approach prey. The specialized fabric minimizes noise, enabling silent movement through the woods and providing a strategic advantage in the pursuit of game.
Durability takes center stage with reinforced knees and seat, ensuring the longevity of these pants. Whether kneeling for the perfect shot or enduring long hours in a stand, the Thunderhead Pant is built to withstand the challenges of the outdoors.
Price: $319.99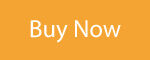 In the world of high-performance hunting gear, the Sitka Kelvin Aerolite Jacket stands out for its innovative design and advanced features. This jacket boasts cutting-edge insulation, striking the ideal balance between warmth and weight. Its strategic design ensures freedom of movement, making it versatile for various hunting activities.
Noteworthy for its packability, the Kelvin Aerolite Jacket is compact and easily stowed away in your pack, always ready for unpredictable weather changes. With windproof and water-resistant features, it provides reliable protection against the elements. Additionally, the jacket's stealthy design minimizes noise, allowing hunters to move quietly and unnoticed.
In essence, the Sitka Kelvin Aerolite Jacket is a fusion of technology and thoughtful design, delivering top-notch performance for hunters seeking comfort and adaptability. Whether you're a seasoned pro or new to the field, this jacket is sure to elevate your hunting experience.
Although if you think this is a great gift for someone this holiday season, I will let you know that when I got this jacket it ran a bit small, so you may want to order one size up.
Price: $329.99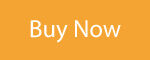 The Jetboil MiniMo Stove is a reliable companion for outdoor cooking, designed with simplicity and practicality in mind. Its advanced regulator ensures consistent heat output for efficient meal preparation, while the enhanced simmer control offers versatility in managing the flame intensity.
Compact and lightweight, the MiniMo is easy to carry on outdoor excursions. The FluxRing cooking cup simplifies dining with its wide opening for convenient eating, and the insulated cozy keeps your food warm. With a straightforward push-button ignition system and a stable design, the MiniMo prioritizes functionality for hunters seeking practical solutions outdoors.
The Jetboil MiniMo even comes in camo! All and all, this is the perfect gift for the hunter that likes to set up camp on a hunt, and its light weight makes it great for hunters that move camp frequently too.
Price: $164.95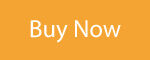 The Magellan Gear Box 92L is a practical and spacious choice for hunters who value efficient gear management. Boasting a substantial 92-liter capacity, this gear box ensures you have ample room for all your essentials while offering durability to withstand the elements.
Designed with functionality in mind, the Gear Box features multiple compartments and pockets for systematic storage. Easy access is facilitated through zippered top and side openings, allowing you to reach your gear without any hassle. Whether you're carrying firearms, clothing, or your camp gear, the Gear Box keeps everything well-organized and water-proof.
Transportation is super easy too, thanks to the sturdy handles and durable wheels. Built to handle various terrains, the Gear Box is a reliable companion for hunters who appreciate a combination of spaciousness, organization, and durability.
Price: $99.99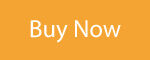 Introducing the Kryptek Vellus Pant, a game-changer in the world of hunting gear. Crafted for comfort, these pants provide a snug fit without sacrificing mobility, although I would say these pants are more for treestand or blind hunters. They have a soft fleece lining that keeps you warm and comfortable.
Designed with the hunter in mind, the Vellus Pant features innovative camo patterns by Kryptek. These patterns not only enhance your concealment but also add a touch of style to your outdoor gear. The water-resistant fabric ensures you stay dry in unpredictable weather, making these pants a reliable choice for various hunting conditions.
Equipped with plenty of pockets, the Vellus Pant offers convenient storage for essentials like calls, or snacks. The versatile and durable design makes these pants an essential addition to any hunters closet, providing both comfort and functionality on your outdoor pursuits. For hunters seeking a blend of comfort, style, and practicality, the Kryptek Vellus Pant is a standout choice.
Price: $229.99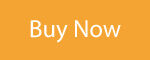 Pairing with the Vellus Pants, the Kryptek Vellus Jacket, a must-have for hunters, prioritizes comfort and functionality. Engineered for the outdoors, this jacket ensures optimal warmth without compromising your ability to move freely. The soft fleece lining offers a cozy feel, making it your go-to choice for colder days.
Stand out with the innovative camo patterns by Kryptek, not just for looks but also for enhanced concealment. The water-resistant fabric shields you from the elements, providing reliability in unpredictable weather conditions.
This jacket runs a bit small, so for that ideal fit, consider sizing up. Designed with practicality in mind, the Vellus Jacket comes with ample pockets for your hunting essentials, delivering a perfect trifecta of comfort, style, and size flexibility for your outdoor pursuits.
Price: $249.99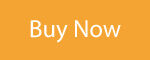 The Garmin inReach Mini is a great tool for hunters exploring off the beaten path. This little device ensures you stay connected even in the most remote locations. With two-way messaging, it enables seamless communication with your hunting buddies or allows you to call for help when needed. It is especially useful when you have hundreds of pounds of meat to pack out and you could use the help.
The inReach Mini doesn't just stop at messaging – it's also an SOS beacon. With the push of a button, you can alert emergency responders to your location, providing an added layer of safety. Its GPS tracking feature lets others follow your journey, enhancing coordination during group hunts.
Powered by the Iridium satellite network, the inReach Mini guarantees global coverage, leaving no hunting spot off the grid. With a lightweight and compact design, it won't burden your gear, making it an essential companion for hunters who prioritize communication and safety in the great outdoors. It does require a subscription, but most communication devices do.
Price: $299.99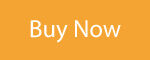 The Forloh Method Bino Harness stands out as an essential companion for hunters, ensuring that your binoculars are not just equipment but an extension of your hunting strategy. Offering more than just a secure hold, this harness is designed for comfort, keeping your optics within arm's reach for those crucial moments.
Crafted with durability in mind, the weather-resistant construction shields your binoculars from the elements, ensuring they're ready for action in various conditions. The quick-release buckle adds a layer of convenience, allowing you to access your binoculars when time is of the essence.
Forloh is a go-to company for top-notch outdoor gear that's as tough as it is smart. They're all about quality and innovation, and their Method Bino Harness is a prime example. Plus, everything's made right here in the USA, showing off their love for quality craftsmanship. So, if you're into gear that's not just high-tech but also made with a dose of American pride, Forloh's got your back for your next outdoor adventure and they definitely make a great gift..
Price: $199.99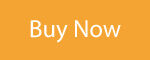 Designed with meat processing in mind, the Benchmade Meatcrafter is your perfect companion for turning quarters into meals. This knife is crafted for precision in every cut, featuring a razor-sharp blade that melts through meat and holds an edge for an extremely long time.
Built with quality at its core, the Meatcrafter boasts a corrosion-resistant blade and a comfortable grip tailored for extended use. Whether you're breaking down large cuts or delicately preparing filets, this knife is up for the task, making your home butchering experience smooth and efficient.
Benchmade's dedication to durability and performance is evident, establishing the Meatcrafter as an essential tool for those who take pride in processing their game at home. The Meatcrafter that I received for my birthday back in May is still razor sharp, and I use it regularly in the kitchen and will definitely use it this season on a deer or two. It is by far my favorite knife!
Price: $200.00