I first became familiar with Igneous Skis and Igneous Snowboards from a chica named Jess Turtur.  She would always share about help making the boards, how fascinating the process was, and how Igneous boards are so well crafted.  When I heard Igneous could make any board you could dream of, I was inspired to have one made.
Igneous Custom Skis
I then discovered that the prototypes laying around the shop are something more than I could have envisioned.  Looking at these boards activate neurons in your brain.  I was able to try a few out and ended up buying one that had a feel that I have never felt before under my feet.  I now knew what it's like to have a custom-made board. Even know I did not design the board, it felt like I did.  (Mike Parris designed it who is Igneous)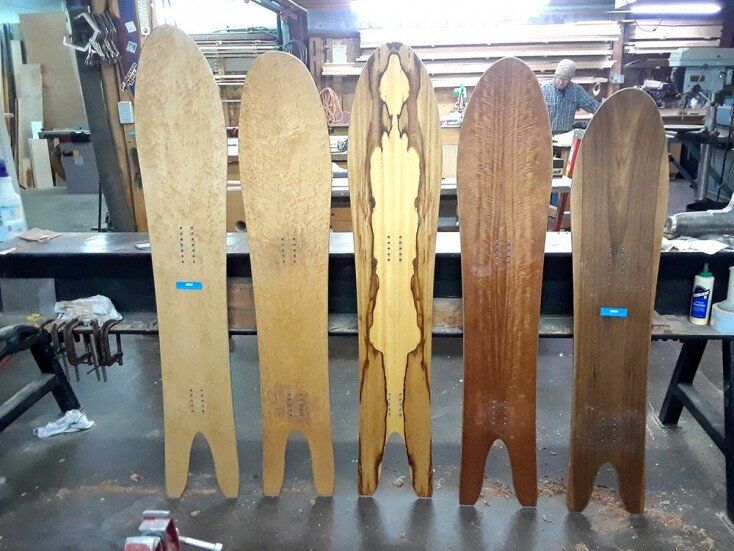 Thru the years Mike has shared the thought process of his snowboard designs with me.  His understanding of boards and skis, and incite on how it might ride and feel is very different from someone who works at a board shop slinging you a mass-produced board.  These are made with his hands and mind.  You could compare it to music.  Instead of listening or playing, he is writing, conducting and playing.  It's like how they made boards in the old days.  Ok, ok, I got a little sidetracked but back to the Igneous Swallow Tail series snowboards.  They are one of a kind!
I have ridden three different sizes of these amazing planks of wood.  Each of them has its own character.  One thing they all agree on is their swallowtail.  Which means you have the ability to use your tail like a fin on a surfboard.  All of them were shredded in powder conditions in the backcountry and the 167 and 187 I rode at JHMR for a day or two. Igneous knows how to make great swallow tail powder boards.
Igneous 147 Snowboard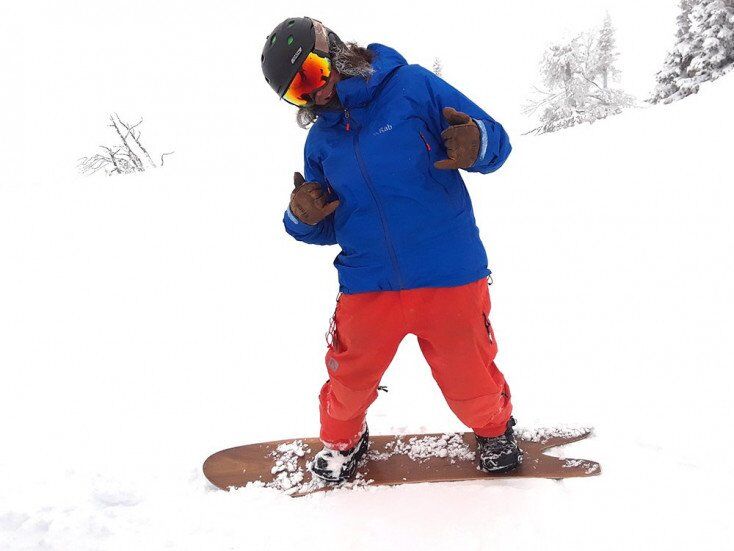 The 147 I think made me laugh the most.  I giggled the whole way down on the first run.  I couldn't believe how friggin fun this board was.  The tiniest of the swallows, but it sure could pack a punch.  You have this cute little board that floats so well and also charges pretty hard.  The aggressiveness, agility, and launchability is unsurpassed in the pow.  It does lose a little speed in flats but not as much as I would have thought.  It really just makes you want to do a method off everything!  I would recommend this board for someone that loves that slashy style as much as powder, and technical narrow terrain. This board gave me flashbacks of Noah Salasnek.
Igneous 167 Snowboard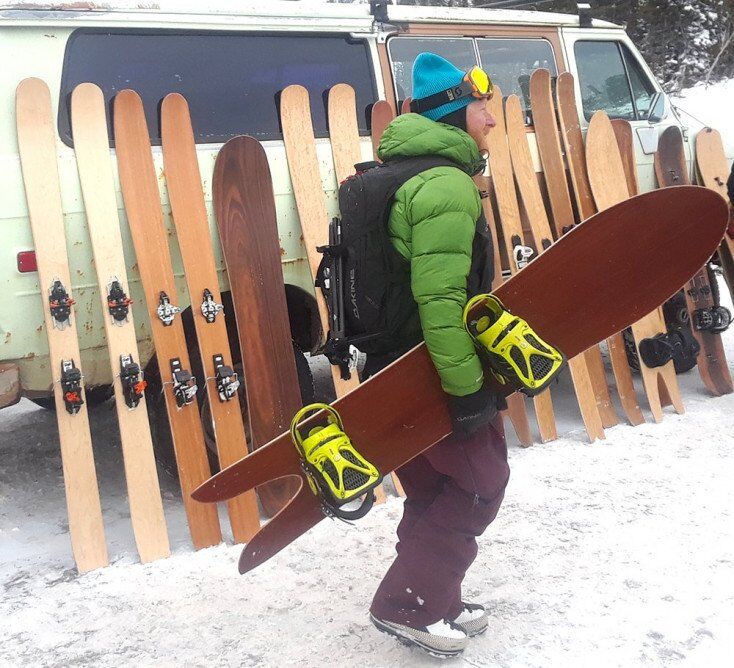 The 167 was a bit more to handle of course but if you know how to handle it, straight-lining, and launching huge airs at high speeds turns into the norm.  I just felt like it wanted to go fast everywhere.  I had these flashbacks of Tom Burt forgetting to turn.  I then started turning.  I actually started hopping.  Never before I have done this I thought.  You can get into this groove of bouncing back and forth, popping up and down.  It's like pressing a surf wave, or feeling that motion while skateboarding while pumping in a bowl.  Unprecedented fun!!  The 167 is something I would consider for a little less technical riding but the number 1 choice for charging hard and popping off!
Igneous 187 Snowboard
-currently being ridden in Japan.
It's been a couple years since I have ridden the beast of all beasts!  This thing truly changes the way that you ride.  Your turns will be large.  Instead of dicing around one or two moguls, you just agree, and go past 5 of them every turn.  Your tree line turn into these very graceful, methodical, thought out spectrum of glory.  Even know your going fast on this thing everything else just slows down.  It makes you feel like a larger human.  You ride past people that look like they are standing still and miniature.  It's actually quite hard to explain.  The 187 conforms you into how it wants to be ridden.  You don't negotiate with it, it tells you.  If you have never ridden a board this big, I would.  Right now the 187 is in Japan, on tour with a lucky feller!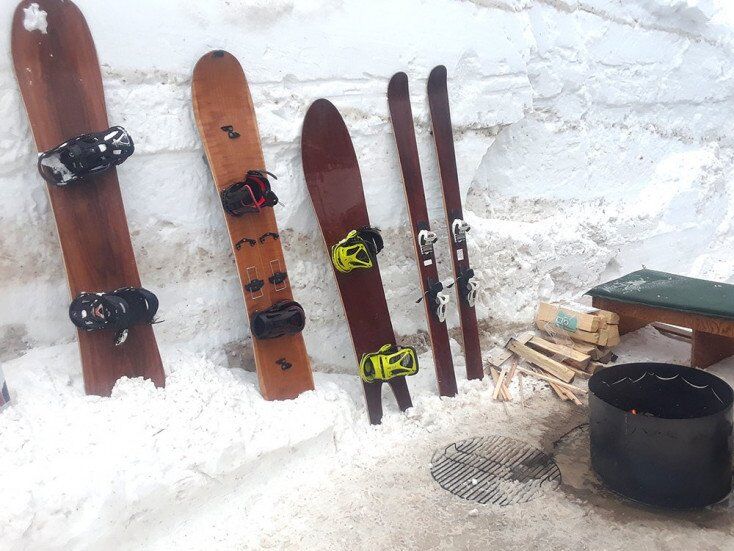 In the past few years, snowboard companies have been blending older shapes with newer styles.  I have ridden many of these as well.  Some are well thought out and offer similar experiences.  Others make me confused.  Igneous on the other hand has always been playing with shapes and sizes to function in a certain way.  The first swallowtail skis I ever saw were Igneous Skis.  Don't forget the skis man.  These innovations were great back then and are just as good now!  Whether you want, a swallowtail, a splitboard, some other design, or a pair of skis, check out Igneous.  Handmade goodness!
Don't miss out on a chance to order a custom set of skis or snowboard from Mike Parris at Igneous.
Related Articles: