By using the Innova Skillshot Portable Disk Golf Target in the comfort of their home, people getting holes in one and signing the pin for eternity. Froth!!! Everyone in the mountains loves to play disc golf or at the very least all my hippie friends. It's much cheaper than traditional golf, in some cases offers a great workout.
Innova Skillshot Basket Review
The Innova Skillshot Portable Disk Golf Target comes in three bright colors and is ready for action. Weighing 26 pounds this is not some cheap handmade Glacier, WA basket the trip is solid and will affix to almost any slope.
The best part about the Innova Skillshot Portable Disk Golf Target is it's portable and easily folds down to the size of a large umbrella. Throw this in the back of your car or truck and be the life of the party! Everyone loves to throw disk, it's something we did as kids and now big kids aka adults are getting back into the lifestyle.
Best of all the Innova SkillShot ($149.00) is approved by the PDGA for tournament play, this thing is legit. The only thing it may not be able to do is to help you with that nasty slice, my advise try throwing the disk overhand like a tomahawk, trust me it works.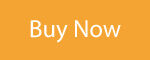 Compare Prices:
Innova Skillshot Portable Disk Golf Target