If you live in Canada or the Pacific Northwest you know it tends to snow a lot and rain even more. That's why when an outerwear company like Westcomb calls Vancouver home, you know they're serious about a couple things including waterproofness and breathability. The designers at Westcomb can literally walk from their drawing table to the production floor and then out into the elements without ever having to leave Vancouver.
I've had the pleasure of testing the Westcomb Apoc jacket over the last year here in the Tetons, find out how the Polartech NeoShell performed in my review below.
Westcomb Apoc Jacket Review
Either people that live in Canada are in better shape than those of us living in the United States of America or Canadian designers are putting a little bit more thought into their outerwear which is clearly the case in the Westcomb Apoc Jacket.
At 5'11, 145lbs I found the Men's Medium offered an athletic yet relaxed fit. The length of the arms was great for touring as they were a little long which meant when you moved you arms back and forth the jacket would stay in place not exposing your wrist to the elements. However, even with the added length in the arms I still noticed the jacket would expose my wrist when bending down to fiddle with my bindings or dig snow pits.
Westcomb if your designers are reading this maybe consider making the armpit area of the jacket stretchier so that it will always cover the entire body regardless of what position we are in.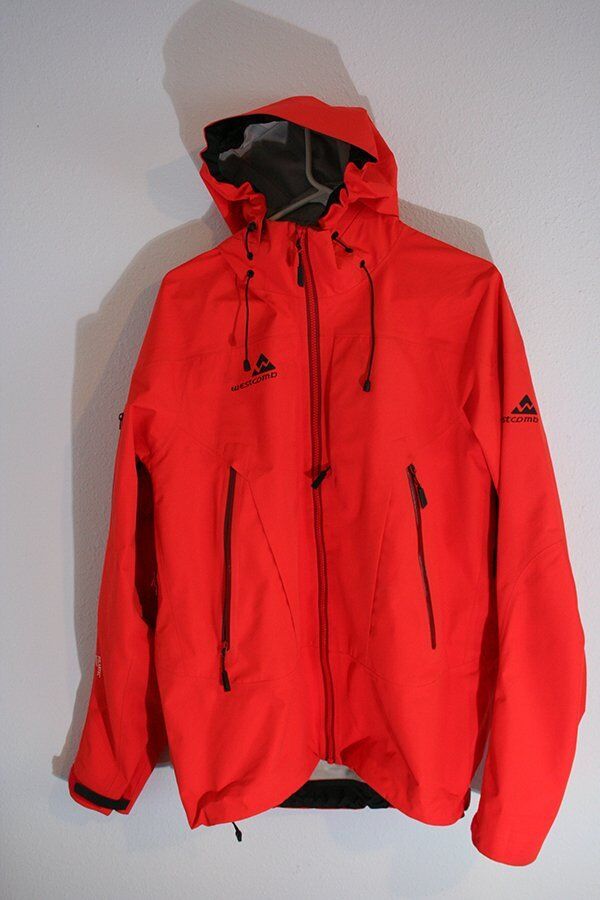 Polartech NeoShell Breathability
We love Gore-Tex don't get me wrong however there's a new player in the waterproof, breathable, temperature regulation outerwear game called the Polartech NeoShell. Basically the NeoShell material from Polartech is the most breathable membrane in snow sports outerwear. Versus Gore-Tex which is the most waterproof membrane in outerwear. I tested this out by hiking 2,000 vertical feet while wearing the Westcomb Apoc jacket without even having to open the under arm pit zips!
Over the years people using Gore-Tex have noticed great waterproofness but not as much breathability in the past which meant you could get hot easily which leads to sweat which in theory would have a hard time whicking away from your body and through the jacket. Polartech on the other hand would work sort of the opposite by allowing twice as much airflow out of the jacket, so if you sweat a lot the Westcomb Apoc might be a great jacket for you.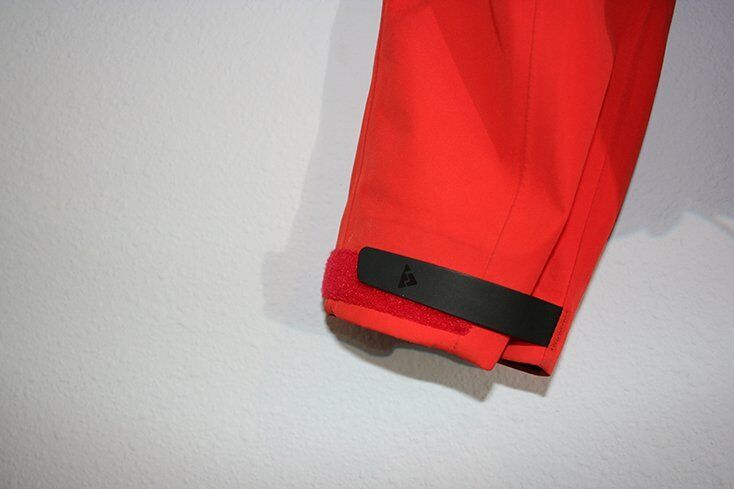 Westcomb Apoc Features
On the front of the jacket are 2 deep chest pockets which are great for storing small gear as well as the most unique feature of this jacket which is found within these pockets. The Westcombb Apoc jacket comes with an adjustable torso, *possibly the first jacket we have tested with this technology. To adjust the torso fit simply pull the draw strings in each pocket and when synced it will allow you to pull the jacket even closer to your torso offering a very custom tailored fit.
I could see this jacket being a hit with the climbers community as well, its tough, durable and full of cool tech including really bomber Velcro cuffs that can withstand the elements. Along with 2 main deep chest pockets there's a smaller chest pocket that works great for storing your phone, and a pass holder pocket on the upper right sleeve for resort skiers and riders.
What can be Improved
Powder skirt, powder skirt, powder skirt. As a snowboarder I feel naked at best without a powder skirt. Maybe there's way for jackets like this which can easily be used for almost any outdoor activity to offer a powder skirt as an add on? The only other thing that comes to mind is the size of the hood, although I enjoy how easy it is to synch, it seems that you could easily fit 2 helmets in there. Aside from a couple small things this jacket is just about perfect.
Overall Impression
If you're looking for a ski touring, splitboarding shell that can be added to your climbing gear and used as well for hiking & camping in the rain, the Westcomb Apoc Jacket is a must have! Arguably one of the most breathable pieces of outerwear currently on the market. The Westcomb Apoc is made in Canada by a team with 30 years experience of bringing incredible craftsmanship to the outdoor sports world.
If Westcomb is not on your radar, they should be..