Jackson Hole Mountain Resort Welcomes Sweet Protection as Official Helmet and Goggle Partner
Sweet Protection, known for its products that deliver innovation, craftsmanship and high-tech materials for outdoor enthusiasts, is joining Jackson Hole Mountain Resort (JHMR) as the official helmet and goggle partner in 2022 and 2023.
"The full Jackson experience is an extremely good match for the Sweet Protection brand and our DNA," said Atle Enberget, co-founder and sales director at Sweet Protection. "The partnership includes both summer and winter seasons, because we offer mountain biking products in addition to our skiing and snowboard offerings."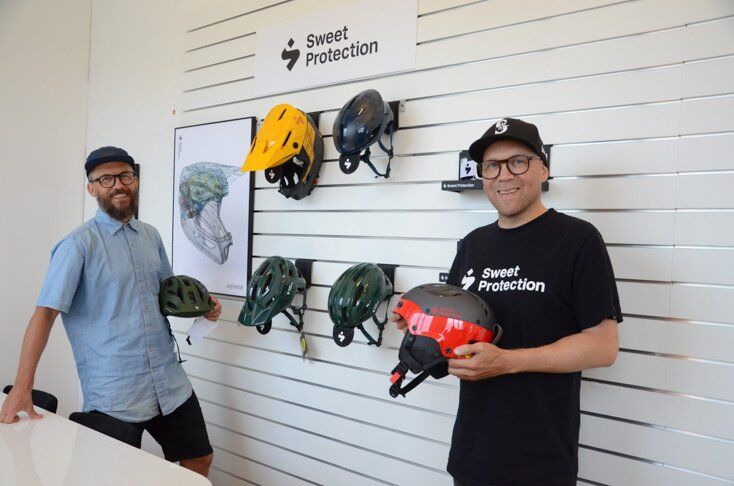 Sweet Protection stays true to its roots, which began when a group of outdoor enthusiasts was frustrated by the lack of products that didn't match the level of quality they were looking for in gear. More than 20 years later, its product line includes helmets, eyewear and technical apparel for action sports like skiing, snowboarding, paddle sports and mountain biking. Their mantra of stronger, lighter, better, is at the core of those products.
Sweet Protection is based in Trysil, a small mountain village in Østerdalen, Norway, that's similar in size and character to Jackson, Wyoming, and helped make the relationship a natural fit on a deeper level.
"It's a mountain town that's the same type of vibe we're used to," explained Enberget. "There's a lot of great people we're working with, including dedicated staff and ski patrollers. That's the scene where we can develop great products, have fun and get better."
Another aspect of JHMR that made the area a good fit for Sweet Protection products is the Tetons' unique conditions.
"We love testing and improving our products, and this partnership will help us do that," said Enberget. "For example, we have our own lens technology (RIG™) that works in challenging light conditions. While it was developed in the Norwegian mountains, we know JHMR has some of those same conditions, especially when you're skiing or riding the mountain top to bottom. This technology provides increased contrast, minimum color distortion and reduced eye fatigue."
They've also developed their own helmet shell technology and use the (RIG™) lens technology in their sunglasses, both designed in close cooperation with athletes worldwide. To learn more about the products and technology at Sweet Protection, visit https://www.sweetprotection.com.
Related Articles: