I recently was given a pair of Kaenon Burnet Sunglasses. At first, I was apprehensive because I live in a ski town, and everyone in ski towns wears Smith or Oakley. I am happy to be one of the first to rock Kaenon sunglasses in the Tetons.
Kaenon Burnet Review
I wear the Kaenon Burnet Sunglasses everyday. I even wear them on the walk home from work when the light is low. I thought, what is a skier like me going to do with a "Southern Cali Bro" pair of shades?
Since I work in a ski shop that sells just about everything I decided to do a little investigative work for myself. I wanted to know what lenses are the best.
I wore various pairs of sunglasses inside, outside, in the dark, and under incandescent lights. I created a set of standards and looked for the lens that met them all.
They pretty much all performed the same until it came to comfort. The polarized SR-91 proprietary lens to Kaenon left my eyes feeling relaxed and comfortable. Once my eyes adjusted to the lens they sat back and enjoyed the show. With the other brands, I felt my eyes adjusting regularly to the imperfections in the lenses resulting in eye fatigue and a slight headache.
The SR-91 lens is truly the closest feeling of looking through a pristine glass window as you can get without the weight and fragility of a glass lens. As for comfort and style I found what I like and after doing some research on the brand, I feel even better about being a Kaenon supporter.  The Kaenon Burnet Glasses are available for $239.00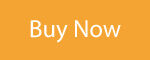 Compare Prices:
Kaenon Burnet