Spring and Summer come bearing gifts of outdoor adventures, and the prAna Kanab Pant is here to be a vital part of your outdoor-wardrobe. Consciously creative, equipped with must-have features, and built to withstand challenging journeys, this pant excels how far you can go.
Material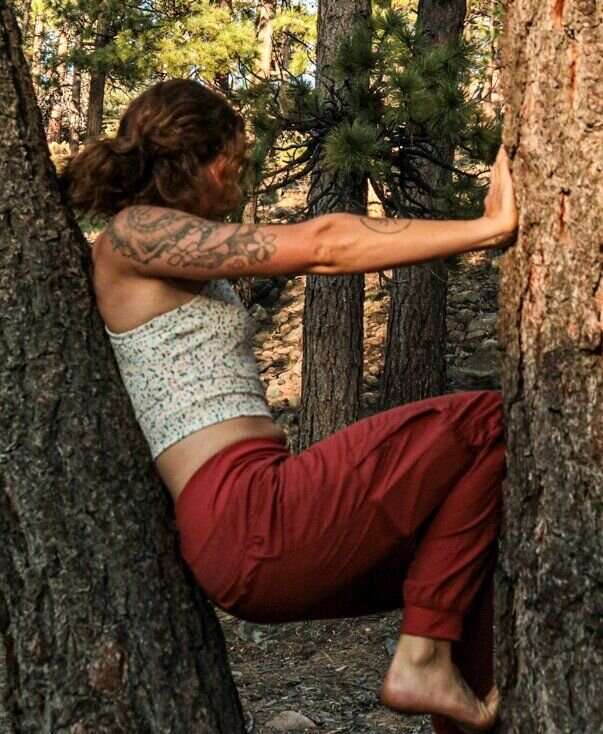 Eliminating plastic from one's lifestyle goes beyond plastic bottles, and Prana consciously created these pants with sustainability in mind. The organic cotton blend canvas fabric used is durable, practical, and ridiculously comfortable. As a climber, finding yourself in situations where your knees act as another pair of feet can be common, and the double layer, reinforced knee provides extra protection.
Outside of durability, these are great pants for staying warm on a cool evening walk with the dogs, and hanging out around a campfire. If you're in a hot climate and you're not climbing, they do withhold heat well, and a more breathable pair of pants may be key.
Features
Pockets are a gals best friend, and these pants have 5 total pockets. There are two front pockets that can fit your entire hand in them, two back pockets with a loose flap that covers the top perfect for your wallet or dog treats, and a right leg side pocket with a zipper. Other features include a thick key ring loop, and elastic loop for hang-drying the pants on either side of the hips.
Fit
Stepping into the ring at 5'2" and 120lb, it can be a challenge to find outdoor pants that check all of the marks; until I found the Women's Kanab Pant. The XS fits extraordinarily well from waist to ankle, and they do not stretch out after a four day spurt of wearing them in various outdoor activities.
Climbers and hikers who prioritize seeing their feet and ankles will be elated with the jogger style knit cuffs with an articulated design on the knee, along with the knit waistband that is mobile with your body.
Overall Impression
Find yourself trying a pair of the prAna Kanab Pant ($88.95) and be ready to form a pact for year-round adventures. Whether you're looking for a pair of pants that equally hold their integrity and mobility while scaling a rock face, or you're cruising to your favorite brewery, the Kanab Pant is functionally stylish.
Related Articles: