If there's one thing that the gravel and road biking world needs, it's a little more comfort for a long stiff ride. When you're riding a mountain bike, you usually have front or rear suspension to help you out. With gravel and road riding you're more worried about speed, and frame and fork suspension compromises speed. The KINEKT Active Suspension Seatpost is here to find a compromise between comfort and performance.
Performance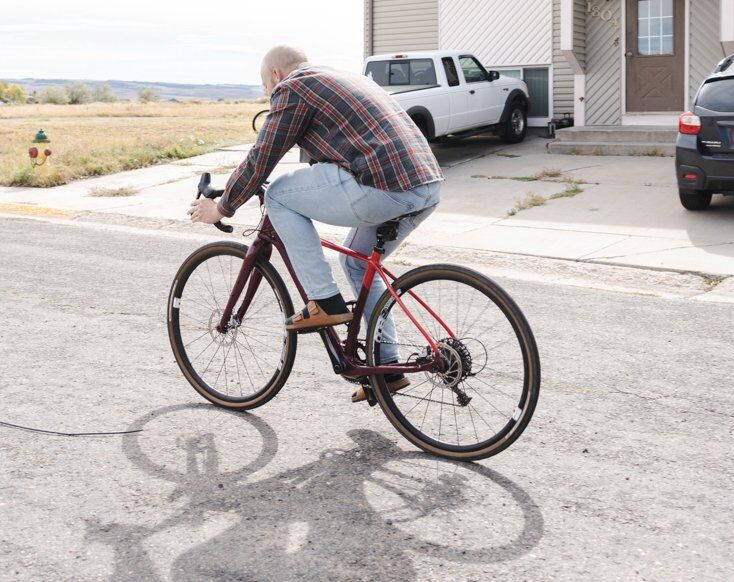 I was skeptical at first. Coming from an MTB background I usually just accept that my body is the suspension, but this seat post changed my mind. The Active Suspension was an absolute dream to ride on. Using a gravel bike, I tested the KINEKT Seatpost on both road and trail. The KINEKT took on all environments with ease.
From washboards to potholes to curbs, it was a great experience. Don't get me wrong, you still feel them, but you use less energy to get through or out of them. I could tell that I was both just as efficient as a solid seatpost, but I had much more comfort. With dual spring suspension, there is much more of a smooth transition as each hit gets dampened significantly with the KINEKT Suspension Seatpost.
Options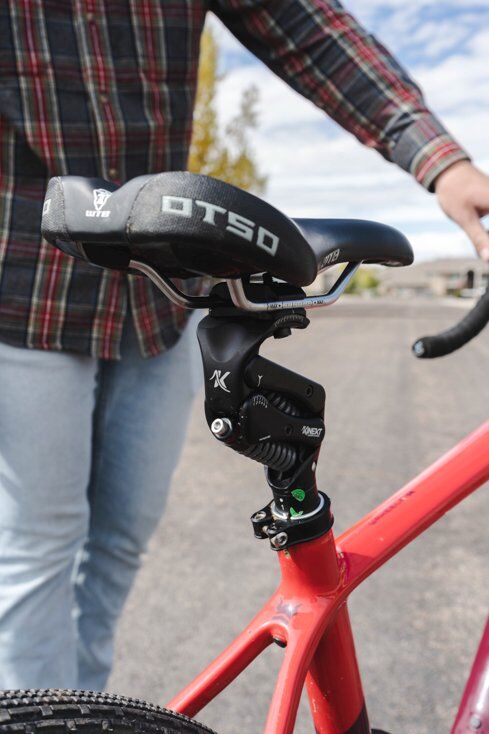 The KINEKT offers both a carbon fiber and aluminum option. For me the aluminum worked just fine, although it is heavy compared to a regular seatpost. I can understand why someone would go with the carbon fiber version. Additionally, there are several spring combinations available depending on your weight and the kind of riding that you're doing.
Installation
The installation of this seatpost was far easier than I thought it would be. It's really just a saddle swap with some angle adjustment. I did use a shim to get the seatpost to fit correctly into the bike I was using, but the KINEKT Active Suspension is offered in 27.2mm, 30.9mm, and 31.6mm diameters. There is an adjustment that can be made to the preload with an Allen key. This was easy to move around even while on the trail.
Overall Impression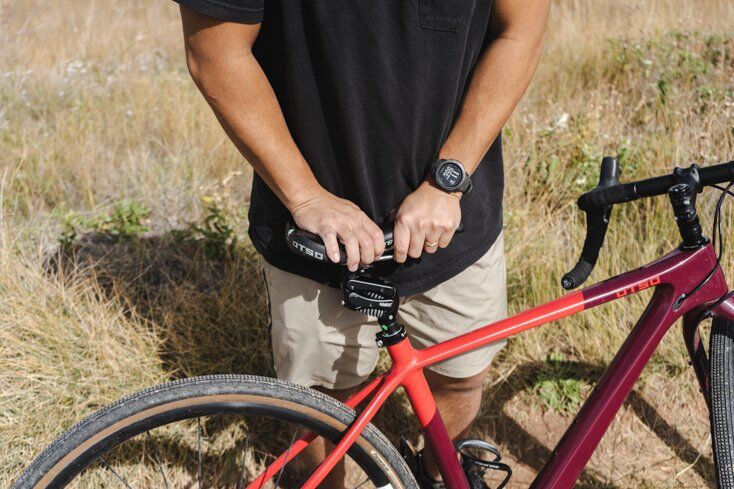 This is an amazing seatpost. I would definitely recommend this to anyone trying to get a little more comfort out of their ride whether on the street or on the trail. Ideally, I think this could be useful for bike packing especially on long distances, but I don't think you could secure a bag below your saddle as easily. Otherwise, the KINKET Active Suspension Seatpost ($269.99) would be a great investment to get for your gravel or road bike.
Related Articles: