First impressions are everything. Right from the get-go, the L.L. Bean PrimaLoft Packaway Jacket doesn't disappoint.  Self-described by L.L. Bean as their most versatile jacket ever. When that comes straight from the mouth of a company with 100+ years of experience in the outdoor equipment industry, you know the jacket is going to be great even before you unpack the box.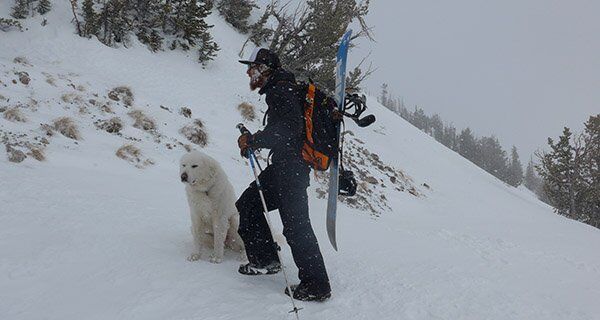 L.L. Bean PrimaLoft Packaway Weight
The first thing I noticed was the jacket's lightweight. The thing is seriously featherlight. It easily stuffs down into its own pocket for quick storage and takes up virtually zero space in my backcountry pack. Slip the jacket on and the quality is even more evident. A trim fit through the body and arms makes for a near-perfect fit while 60-gram PrimaLoft One polyester insulation keeps you warm and cozy.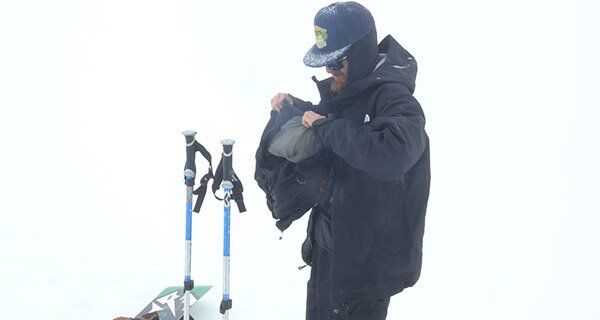 L.L. Bean & PrimaLoft
The PrimaLoft Packaway Hooded Jacket is lauded as L.L. Bean's most versatile jacket. I have to agree. It's warm enough for cold winter days in the snow. L.L. Bean gives the jacket a rating down to 15F. I can attest to using this for layering and as a stand-alone shell in temps way below freezing and it did amazing!
The jacket is also perfect for spring and fall use. Throw it on over a tee shirt and you're set for a camping, climbing, or hiking trip. Once again, this is where its stuffability comes into play. Too warm? Just stuff it down, throw it in your pack, and be on your way. I reckon that I'll even be bringing the jacket along on summer camping trips in case temps dip because it's just so easy to store.
Backcountry Use
The PrimaLoft Packaway Hooded Jacket is perfect for any backcountry kit. It slides on and off with ease, perfect for transitions between skining and shredding. It's a great piece to use for additional layering if you're in a colder climate or heading up into higher altitudes.
The ultralight ripstop nylon shell makes the jacket an even better choice for backcountry skiers, snowboarders, and hikers. When weather conditions turn, the jacket is designed to shed water and block wind, keeping you warm and cozy on your way down. A drawcord hem and elasticized cuffs further trap in your body heat.
Overall Impression
This jacket is almost perfect. The only other thing I'd like to note is that my jacket felt a little short. However, this is probably just a manner of personal preference and could have been easily solved by sizing up or selecting a "tall" size.
All in all, it's hard to beat a jacket like this one. It is surprisingly warm for its light weight. Additionally, the jacket is comfortable without limiting your range of motion. And it looks great! The L.L. Bean PrimaLoft Packaway Hooded Jacket ($179) comes with me on all my backcountry adventure in the Tetons.
Related Articles: