The Lib Tech Attack Banana Snowboard is one lethal slab of wickedness. You'll be sold on this stick based on its graphics alone. I've always been a fan of the art in the Attack Banana line, and this season's version does not disappoint. And the best part is that as amazing as this plank looks, it rides even better.
Lib Tech Attack Banana Review
The Lib Tech Attack Banana Snowboard offers an ill combo of rocker between your bindings and elliptical camber underfoot. Whether I'm ripping regular or attempting to up my game riding switch, I do love me a true twin for that consistent experience. I was slightly skeptical about the crazy profile shape equipped on the
While it may look a little squiggly, it actually provides a beautiful blend of float in the fluff, pop, power, playfulness, and stability. Of course, it has that groovy Magne-Traction thing going on that Mervin Manufacturing does to their boards, which legitimately gives you better traction and hold, even on the icy stuff.
Everyone. Oh, more specifically? Well, the Lib Tech Attack Banana is perfect for intermediate to advanced riders who like to enjoy every piece of the mountain, but don't want to spend a ton of money building a whole collection of different sticks to unleash dependent upon the conditions, terrain, or mood. This snowboard is the definition of a quiver killer because it thrives no matter where you point it.
I can't say enough good things about this board, but if I had to issue a knock against it, I do wish it was a pinch lighter. (Disclaimer: I was on the wide version and I'm usually jealous of people who get to ride lighter, standard width snowboards.)
Overall Impression
Seriously, you can go from crushing the freshies in the trees during your morning session to absolutely burning your buddies down the groomers to throwing down in the park as you close out the day on the Attack Banana 2015 version. And the Attack Banana doesn't just put up with all these shenanigans. It takes whatever you or Mother Nature throw at it, accepts the challenge, and straight up excels.
The Lib Tech Attack Banana is an absolute force that refuses to be reasoned with. Focused on all-mountain freestyle good times, the Lib Tech Attack Banana ($589.95) just slays it.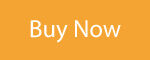 Compare Prices:
Lib Tech Attack Banana Snowboard