I got the opportunity to put the Lib Tech Hot Knife through its paces on a demo day during this winters rad El Nino winter, and by the end of the day, they had to pry me off the board.
Lib Tech Hot Knife Review
The Lib Tech Hot Knife Snowboard is unlike a lot of medium flex boards I have tried that start to get a little wobbly when you hit high speeds I'm always a fan of a good true twin for consistent performance when riding regular or switch, and the Lib Tech Hot Knife is a solid example of symmetry.
For a few years, lots of us were doing that crazy reverse camber thing. It was fun, but if we are being honest with ourselves, we were sacrificing certain elements of snowboarding. Now you don't have to set up camp on one side of the rocker/camber fence. And the Lib Tech Hot Knife is just the stick to prove it.
Lib Tech was one of the first companies to pioneer the rocker revolution, and boy did they put rocker on everything. They have since backed off on the 100% rocker approach, but have not forsaken it completely.
The majority of their boards, like the Lib Tech Hot Knife, now feature a blend of rocker and camber that brings the best of both worlds together so riders don't have to miss out on any of the goodness.
The iconic Lib Tech Magne-Traction edges held solid on the icy crust in the morning, and I was happy with the float delivered by the C3BTX shape when I found some old stashes later on in the day. I only put in a couple of laps through the park, but I got the sense that the Hot Knife has a nice combo of aggression and playfulness.
Overall Impression
Overall, I loved being able to carve up whatever terrain I encountered with the Lib Tech Hot Knife. It has nice balance, passable pop, is refreshingly light, and from what I gathered, the base is super durable and features great wax retention. There really isn't anything to dislike about a board that can ride anywhere and tackles it all.
With the season coming to a close, I would definitely recommend keeping an eye out for the Lib Tech Hot Knife Snowboard ($499.99) Add it to your collection or let it be a quiver killer. Either way, I dug it. If you are a fan of all-mountain performance, you will too.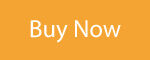 Compare Prices:
Lib Tech Hot Knife Snowboard