When it comes to the descent the Lib Tech T. Rice Gold Member Splitboard is in a category of its own. What is it that makes this splitboard tick?  Find out in my review below:
Lib Tech Travis Rice Splitboard Review
One of the great things about the Lib Tech Gold Member splitboard is the camber underfoot.  When it comes time to load the Gold Member Splitboard and pop off stumps, pillows or whatever the backcountry throws your way, it doesn't take much effort to let this board fly. Especially considering it is built with the lightweight Firepower construction.
Toss in 7 burly Serrated Magne–Traction contact points and rest assured when it comes to shredding the gnar these edges will lock into place.  Some people actually recommend de-tuning these a bit.  My only advise would be to watch these edges around dogs especially as I managed to cut myself just grabbing the board.  Talk about sharp edges.
C2 Profiles and Skinning
Loved the board on the way down, had a hard time with this splitboard on the way uphill and here's why.  With a rocker/camber profile, the board rips (see above) however when it comes to skinning these profiles make things much tougher than they should be.  Camber offers great edge hold on the way up,  rocker or reserved camber does the opposite.  If you have ever toured with a board with rocker under the binding while in ski mode, most likely you have experienced the feeling of your skin sliding backward.  It's a sinking feeling and a great way to exert way too much energy on the way up.
We used to think it was the fault of the skin, then we started looking closer at the profiles. One nice thing about this board's design though is how easily skins can hook to the notched swallowtail, a trend we are seeing a ton of lately in powder boards.
So while this board rips going down, it's sort of a pain to tour on in *certain conditions.  When touring in deep snow, or when setting a skin track the Lib Tech T. Rice Gold Member profiles work fine for the up.  However, once you get on a well-traveled skin track, that's when the trouble begins as the board has no real way to grip underfoot. For someone touring in interior BC, this may be a great splitboard option, for someone in Colorado, not so much.
What Can be Improved?
Perhaps it's just me, or we got a bad set but the K Klips don't seem to actually lock the board in place?   Even with the tap shown locked, the 2 pieces of the board would easily slide apart.   As mentioned above the profile could use some tweaking for the accent, but at what cost would it affect the ride down?
One of the things the snowboard industry is struggling with is making splitboard products that work as well on the way up as they do on the way down. This board is a prime example, the board rips.  I would have no hesitation being dropped off atop a peak in Haines and riding the Gold Member Splitboard downhill.  Would I want to tour up the same peak on this splitboard, not a chance? So this is where the industries at as of late.
Overall Impression
The Lib Tech T. Rice Gold Member Splitboard is a very lively board to ride thanks to the use of Lib Tech's locally sourced woods including; Balsa, Paulownia, Aspen, Birch and more. The entire process of making this board from the dyes to the base and everything in between is made as are all Mervin products are by hand in the most environmentally friendly ways possible.
Once we can dial in the profile on these Lib Tech splitboards moving forward they will be a force to be reckoned with. For now, you may want to take one for a test drive – demo before throwing down for a Lib Tech T. Rice Gold Member Splitboard ($969).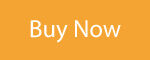 Compare Prices:
Lib Tech Travis Rice Goldmember Splitboard