Lifefactory offers various size bottles, the Classic adult bottle comes in 16 oz and 22 oz sizes, and the baby bottles in 9 oz and 4 ozs.
Lifefactory 22 oz Bottle Review
I was really impressed with the Lifefactory 22 oz Water Bottle. The glass seems to offers a better taste, cleans easily and allows you to drink various, juices, teas, and alcohol without leaving residual tastes in the bottle. All bottles are BPA-Free and dishwasher safe.
All Lifefactory bottles are made of glass with a soft rubber sleeve used to give the bottle grip. The rubber sleeve not only looks cool but also comes in several different colors and really does make the bottle easy to hold. Because the bottles are glass they still can break if dropped or knocked over. The rubber sleeve helps protect the bottle from minor knocks or dings, but won't protect it from more serious falls.
The Lifefactory bottles come in a variety of colors and are available with wide mouth screw top lids, Flip Top Cap, Baby Bottle with Silicone Sleeve, and Sippy Cup lids. The clean taste and BPA-Free bottles are stylish and healthy and the best part is they are reusable.
Overall Impression
I used the Lifefactory 22 oz Bottle ($20.99) for a couple of weeks, the flavor was always never compromised, I could use both hot or cold liquids in the bottle. It was also great for liquids other than water, for example, juice, and Iced Tea tasted great and did not leave a residual flavor in the bottle. I have had problems with this in Plastic and Metal bottles, but with glass that is not an issue.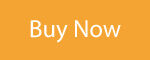 Compare Prices:
Lifefactory 22 oz Water Bottle