I've been a surfer for over 25 years, and I've always been looking for the next big thing in watersports. When I heard about the Lift Foils Lift4 E-Foil Surfboard, I was immediately stoked to give it a spin.
The idea of being able to fly over the water on a surfboard was too good to pass up.
How's The E-Foil Ride?
I had the chance to try out the Lift Foils E-Foil Surfboard recently, and I was blown away. It's seriouslly some of the most fun I have ever had on a board.
One thing to note is the learning curve takes some time. You're not going to show up for your first time E-Foiling and be able to figure out how to get the board to plane. Zero chance. But with some practice and lots of bails eventually you will be flying later in the day.
The Lift4 E-Foil Surfboard has a top speed of 30 mph and is available in 3 sizes including 4'2 Pro, 4'9 Sport, and 5'4 Cruiser. I tested the 4'9 Sport, and I found it to be the perfect size for me. It was small enough to be maneuverable, but big enough to be learn on. Most likely the 4'9 will offer the best learning curve where as the 4'2 Sport is for more experience foilers.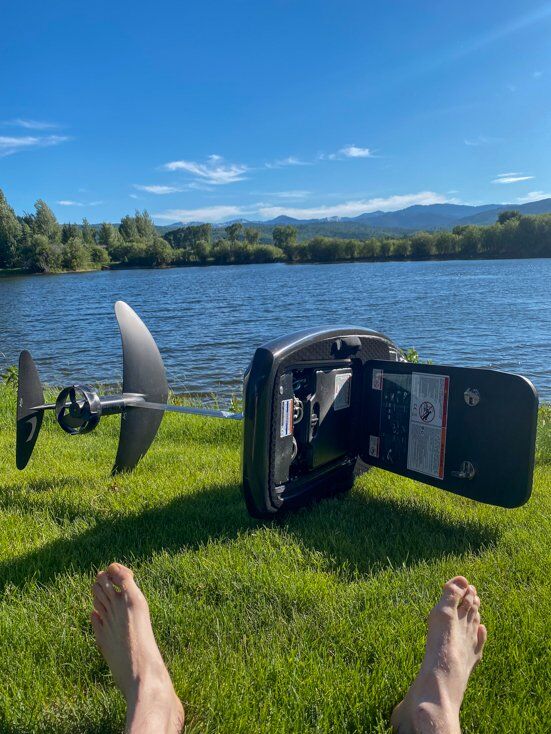 The Foil is controlled via a small handheld remote control that connects via Bluetooth.
Carbon Fiber E-Foil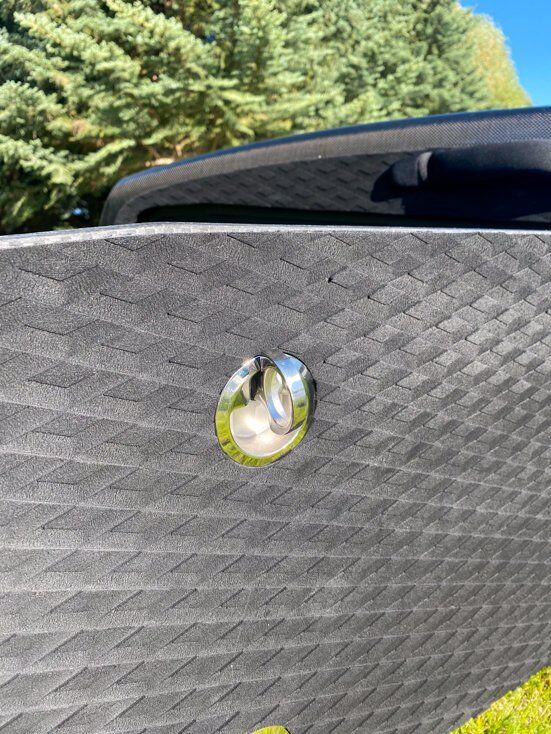 The Lift4 E-Foil Surfboard is made of carbon fiber, which makes it very strong and lightweight. Although the board size is big and can be a little awkard when moving it to the water. Once in the water you can easily move the Lift board around.
One thing to keep in mind is that the Lift4 E-Foil Surfboard is not a toy. It's a powerful piece of equipment, and it can be dangerous if not used properly. I would recommend wearing a personal flotation device (PFD) when riding the board.
Overall Impression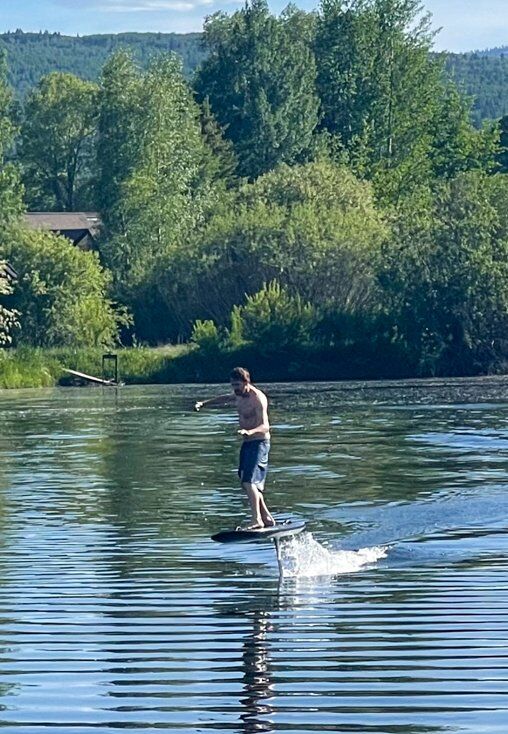 Overall, I'm very impressed with the Lift4 E-Foil Surfboard. It's a lot of fun to ride, and it's a great way to get exercise. You will literally be huffing and puffing from pumping the board up and down all day long. If you're looking for a new watersport to try, I highly recommend giving the Lift4 E-Foil Surfboard a spin. Instead of buying a new snowmobile or dirt bike this year, seriouslly consider an E-Foil.
The Lift4 E-Foil Surfboard can be difficult to learn on. It takes a lot of practice to get the hang of balancing on the board and controlling the foil. I would recommend taking lessons from a qualified instructor if you're serious about learning how to ride the board. Or find a friend that already owns one to show you the ropes.
Here are some additional thoughts about the Lift4 E-Foil Surfboard:
The hand-held Bluetooth remote control is easy to use and makes it easy to control the speed of the board.
The board is expensive, but it's worth the price if you're looking for a new watersport to try.
Related Articles: