Although Aku footwear remains relatively boutique in the US, the family-owned marque has been hand-crafting high-end footwear in Italy for over 30 years. And while "hand-crafted" and "Italian" are generally synonymous with "overpriced," the $339.99  AKU Superalp GTX Boots have a feature set and build quality that backs up their top-shelf price tag.
AKU Superalp Boot Review
Intentions to torture test these boots in the Tetons were partially foiled by an early snowfall, as single-digit temperatures don't pair well with non-insulated footwear. Still, combined with a pair of Smartwool socks, I found the Superalps comfortable into the low 20's, depending on exertion. While I wouldn't classify them as winter footwear, calling the boots 3-season may be understating their versatility.
Besides what are now nearly standard equipment like a GORE-TEX membrane and Vibram soles, the Superalp GTXs have a few unique features that set them apart from their mainstream competitors. Even as the boots break in and lose their initial ski-boot rigidity, they maintain enormous support due to a polyurethane "Exoskeleton" that braces the rear half of the foot. Previous Aku models featured this bionic looking webbing on the outside, but the more subdued Superalps hide this technical wizardry just beneath a luxurious suede exterior and generously portioned protective rand. Perhaps renaming this internal bracing an "endoskeleton" would be more appropriate. Either way, such integral features keep the weight well under 700 grams depending on the size – featherweight in similarly capable company.
While their slick, understated appearance may encourage one to wear these boots straight from the mountains into town, on paved surfaces they'll have you stomping around like a Clydesdale. Despite having significant rocker in their soles, they're stiff enough to have me dreaming of a set of well-worn Merrell's after a few blocks. This is just the price of admission for a boot that will treat your body well when loaded down with heavy gear. Sizing was another point of contention, as it seems off by over 1/2 size. My fairly consistent size of 11 feet found the Superalps slightly roomy in 10-1/2. Downsizing is a must.
Overall Impression
Difficulty in putting a label on the Superalp GTXs came up repeatedly, as they do many things better than expected. Filling the gray area between heavy hiking and lightweight mountaineering, they're either confusing or brilliant. If you're the type of person who believes the ideal number of boots can be described by the equation N+1, wherein N is the number of boots you currently own, you could probably purchase a lighter hiking boot and a proper mountaineering boot and be happier in a wider range of conditions. But most of us carry a Swiss army knife instead of a cutlery set and half a toolbox, so if you find beauty in simplicity, these Aku stompers will likely be all you need. And when you consider they're doing the job of a couple of pairs, the AKU Superlap GTX Boots ($279.00) price tag starts to look like a bargain.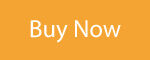 Related Articles:
Compare Prices:
AKU Superalp GTX 3 Hiking Boot