Since hunting can be one of the most grueling outdoor adventures, Magellan's Men's Ozark insulated bib is made to withstand the wildest weather. The lining makes it so that you'll never freeze, with an outer shell that can take all that fall precip. Throw in their time-tested camo brought to you by Mossy Oak and buying a pair of Magellan Ozarks is a no-brainer.
Magellan Ozark Bib Specs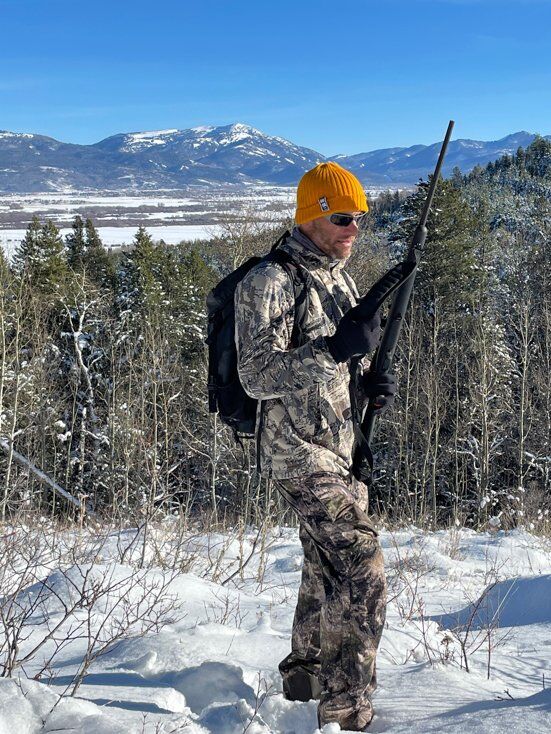 This Ozark Bib is probably about the best you could ever hope to get at a price that you could swing on even the tightest budget. We start with the 100% polyester brushed micro-tricot knit material for the perfect blend of windproofness, water repellency and comfort. You can move quick and smoothly, without the loud rustling of hardcore synthetics like Gore-Tex. Throw in the sealed seams and the reinforced knees and this is one of the best bangs for your buck you can get.
Magellan Outdoors has been making gear since 1999. They cater to people looking to outfit the whole family, who hunt hard and have been for 20 years. Speaking of heritage, thought, the wood camo is from Mossy Oak. Mossy Oak is the gold standard of camo, with a widely accepted reputation as a versatile pattern that fits in most environments, you'd be hard-pressed to find an avid hunter who doesn't own some Mossy Oak camo. And many outfit everything from pant to gun in it. But how did it do?
Testing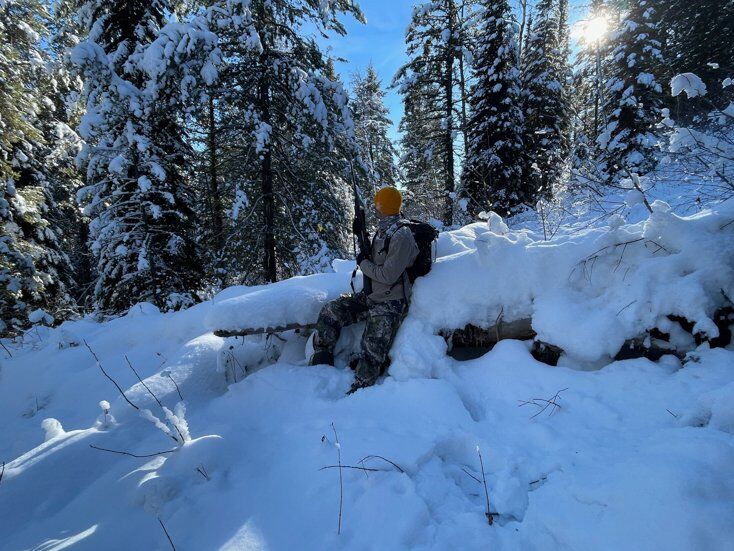 Can your bibs keep you warm and dry when you're sitting in the snow for a few hours? How about when you're standing in the rain? On the other side can they keep you cool when you're moving fast, when your sweat full of sugar and maybe booze can catch the wind? Magellan's Ozark Bib can.
As I took it out to some of my favorite spots during deer season, on a particularly rainy day, my legs never got drenched. They didn't turn into puddles of mush. Even better, they never got cold.
Then I had a sunny day, romping up hills, stopping to scope and climbing trees. When I sat in the snow, the tricot knit kept me warm like I'd been sitting on my old couch. When I was starting to overheat, I unzipped the side zips that run the whole length of the legs. When I climbed a tree, they were more supple and easy than any tech legwear I've ever tried.
They moved with me as I followed tracks. And when I saw an animal I couldn't kill for legal reasons, it wasn't able to walk away because it saw me. Because no animal ever seemed to see me when I had those pants on.
And when I put on a different camo, the Mossy Oak blended magically with the other camo.
Overall Impression
The Magellan Ozark Bib: A Hunting Companion For the Real Ones.
There are sturdy hunting brands, and there are legacied brands, and there are affordable brands. But rarely do these three combine into one piece of outerwear like the Magellan Ozark Bibs ($69.99) to also perform better than almost any other hunting brand. If you push far beyond the limits so should your gear. And Magellan's Ozark bibs punch above and beyond anything comparable.
So go get yours.
Related Articles: