The Mammut Alvier Jacket is an exceptional piece of outerwear with three-layer fabric construction, you can expect it to repel water perfectly throughout its lifetime.
Mammut Alvier Jacket Review
I first used this Mammut Alive Jacket at Kirkwood during one of the heavy and wet storms that the Sierras are known for. With sheets of heavy sleet coming down at the parking lot and iced over slush covering the chairlifts, this jacket's water repellency was put to the test and passed with flying colors. Sporting GORE-TEX C-KNIT technology, and very well sealed zippers, I never felt any dampness inside water always beaded and without soaking in.
The fabric is slightly stretchy and the fit of this jacket was ideal for my frame, 5'11" and 160 lbs. previously have not used much GORE-TEX gear as I value breathability equally to water-proofing, but this material seemed to breathe very well compared to what I have used in the past. I did some boot-packing while wearing this jacket a few hundred meters uphill and felt perfectly comfortable at a moderate pace without needing to ditch any layers. The jacket lacks a soft fabric zipper cover in the front of the face, but by eliminating any absorbent fabric, this jacket manages to dry out almost immediately after taking it out of wet weather.
No need to hang this jacket out at the end of the day, just shake off any beaded water drops and it's ready for tomorrow.
The pit zips helped tremendously for hikes and warm runs and is one of the jacket's best features. While other pit-zip designs only allow a foot or so of an opening, this jacket zips from mid-chest nearly all the way along the arm to the cuffs allowing a refreshing breeze to flow through. This setup makes it easy to pull both arms through the vent and wear the jacket as a vest!
A fastening system allows the sleeves to be rolled up to the shoulder for longer hot ascents without needing to remove your jacket and pack to cool down. Along the left arm is a simple and sleek pass pocket that is just big enough for that purpose. A chest pocket on the left provides some easily accessible space with a nice waterproof seal, and another small pocket just inside.
I found the waist pockets to be too high up on the jacket and slightly too small. It was difficult to reach the top of the pocket and getting in and out proved to be awkward. However, they did manage to keep pocket contents out of the way of my backpack's waist strap and remained accessible with a pack in place which possibly outweighed the awkward entry.
In the right chest, there is a sleek goggle/glove pocket, but the size is a little small for any large pairs of snowboarding gloves or goggles forcing one to stuff things in place. The powder skirt is removable and a good size with a nice silicon lining and two sets of buttons to secure the front with a number of clasps around the inside. Elastics for the waist and hood are nicely concealed in the lining and work well, with the hood accommodating a helmet easily enough.
At the end of the arm, the Mammut Alvier HS Hooded Jacket ($599.99) features an enlarged wrist cuff with thumb hole. I previously didn't like this type of feature on a past insulated jacket, as it was uncomfortable when not in use and made the wrists too hot. However, this feature designed into the Mammut Aliver was comfortable when used or not and provided a tight fit with stretchy material while not hindering mobility. An excellent feature for those really deep days! The material seemed durable enough, with solid construction and well-sealed seams. I did manage to tear a small hole in the waist, probably from a close encounter with a sharp branch. The fabric around the tear seemed like it still retained its strength and doesn't look like it will tear any further.
Editors Note: Jonathan knows what he's talking about when it comes to being in the mountains. He is currently competing on the Swatch Freeride World Tour.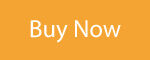 Compare Prices:
Mammut Alvier HS Hooded Jacket