Marker has been making great bindings for over 60 years, and Marker just set the bar for the next level in Alpine Touring Bindings with the Marker Kingpin. This will allow skiers to access the backcountry with ease and comfort as well as safety. This is possibly the next phase of revolutionary lightweight and powerful new direction that skiing will evolve into.
Marker Kingpin Review
This Binding has a toe piece much like Dynafit Alpine Touring Binding with a Heel Piece similar to a Marker Squire. The Marker Kingpin is practical, easy to use and allows skiers to get further into the backcountry to find those amazing ski lines that we will be telling our friends and grandkids about.
The Marker Kingpin also allows the skier to attach Crampons in 3 different widths, 90mm, 105mm, and 120mm. This is crucial to get through steep or icy terrain and is just one other great aspect in this well thought out new ski binding. The Marker Kingpin will come with 2 brake width options, one for skis under 100mm waist width and 1 for skis between 100mm – 125mm waist width.
Overall Impression
Also the Kingpin locks the brakes into position when switching the binding into Walk Mode. When in Walk Mode the Kingpin has 3 different climbing positions that are easy to change, 0°, 7°, and 13°. The Marker Kingpin is very light at 730 grams and comes in 2 different Din options 10 or 13. The Kingpin allows the ski to flex freely which makes for a better quality ski experience.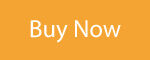 Compare Prices:
Marker Kingpin Binding