I started this winter season in search for a good warm beanie since I despise being cold and I lose my heat from my head. I spent the month of November putting the Melin All Day Pom Beanie in the color Creme to the test in the cold Utah weather. I started wearing the beanie every day to walk my dogs multiple times a day. Doing so allowed to me to get a good feel for how the beanie would hold up in different temperatures and weather.
I experienced temperatures ranging from 15°F to 45°F with winds up to 25mph. I can confidentially say this beanie retains your warmth but does not make you too hot. It also does a great job keeping the wind out.
Soft and Cozy
The Melin All Day Pom Beanie is a very soft cashmere wool blend with a chenille lining. Both cashmere and wool are great at retaining heat but the chenille lining makes this beanie standout. When wearing it you can tell the lining holds your warmth in and keeps the breeze out. An added bonus for the lining is it does not make my hair frizzy when I take off the beanie which is a big win for me and all women!
Size
The Melin All Day Pom comes in a one size fits all. It is a perfect fit for my head but my head runs on the small size. Most adult size hats are too large for my head so I would only recommend this hat if your head is on the smaller size. The beanie is a snug fit against the top of my head which is my preference. It can be worn cuffed or uncuffed if you want a bigger fit.
Who's It For?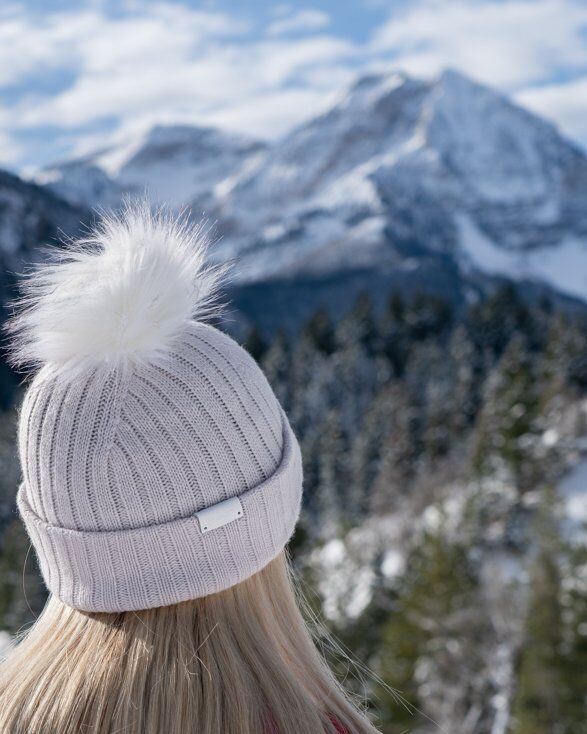 I would recommend this Melin brand beanie for someone who lives where it is cold for multiple months out of the year. I personally will get use of this beanie almost every day from October to April living in Utah. That makes the price point ($70) worth the investment. It is also worth it if you are a really cold person and need a high quality beanie to keep your warmth in.
Overall Impression
Is the Melin All Day Pom Beanie ($70.00) worth the price? Yes, overall it is an investment piece that you can wear all winter long year after year. The quality and warmth of this beanie will make you question why you didn't get it sooner.
Related Articles: