With a zip-up gaiter sealing out powder and a sturdy powerstrap for lateral support the Vans Hi-Country & Hell Bound snowboard boot looks like a backcountry specialist. And it shines in those conditions, especially with the rubberized toe cap that makes strapping into Verts or crampons easier while enhancing overall durability. But that's not all this boot is good for.
Thanks to Vans' Flex Control System you can fine tune the support this boot provides. At max stiffness it has the support you need to attack high consequence lines with confidence. Or you can turn down the flex, allowing for a more surfy feel for powder days on more mellow terrain or even take a lap through the park and really press into the rail with ease. These boots do it all, and they do it well with the best construction and quality you can expect from Vans' fifty years of experience building footwear for boardsports.
Price: $349.99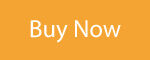 While the first two boots on this list have clear backcountry influence but are built for all mountain performance, the K2 Waive Snowboard Boot was designed from the ground up to be a dedicated splitboard boot. Literally, the heel stabilizer integrated into the Endo Construction heel counter not only helps the boot hook into splitboard bindings on the uphill, but it's also compatible with automatic crampons so you can attack really technical terrain with confidence.
But the real party piece is up top where the BOA real secures, or unlocks, a panel at the rear of the cuff of the boot. Clicked tight it proves the support you need for confident response, but open unlocks "walk mode" allowing for a larger range of motion in your uphill for longer and more efficient strides. Paired with the Intuition Pro Foam Liner it makes this boot extremely comfortable whichever way you're headed.
Price: $549.95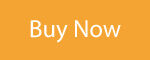 The Burton Ruler has long been a favorite of all types of serious riders, thanks to it's supportive medium flex and Burton's legendary fit and finish. But things got even better a few years ago when burton stopped dragging it's heels and finally got on board with BOA, making this support and feel easier to get into than ever before.
Price: $339.95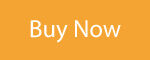 One area where Burton has been ahead of the curve is the strapless binding revolution. A favorite of dad's tired of having to strap or unstrap every time they have to chase after their kid, the Step On system was the first to market and makes getting off the lift and down the hill easier than ever.
But it also unlocks new potential in boot design. Take the Burton Photon Step On Snowboard Boot for example. It's got one BOA reel where you'd expect it to be, but another is on the large padded powerstrap riding over the instep of the boot. You couldn't put that there with traditional bindings, as it would interfere with the binding's strap. But with the strap-free Step On system you can have a boot focus it's fit where you need it most to ensure secure heel hold all day long.
Price: $459.95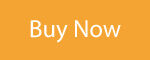 A lot of boots, including ones on this list, are tripping over themselves to tell you about the fancy new technology that they're giving you. But the Salomon Launch BOA SJ Snowboard Boot isn't doing any of that. Instead it's focusing on giving you exactly what you need, and as a result it's providing unmatched versatility and comfort.
It starts with a heat-moldable Comfort Liner on the inside, which integrates with the boot using the STR8JKT BOA Heel Harness for superior hold and improved efficiency. Lightweight construction allows more of your energy to go into snowboarding, and helps make it easier to stay on your feet and on the snow all day long.
Price: $319.95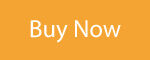 Obviously with Jeremy Jones' name on the front, the ThirtyTwo TM-2 Jones Snowboard Boot is built for splitboarding. But unlike the K2 we just talked about, this takes a more traditional approach to things. It's a traditional lace, and traditional construction, and while it does have a powerstrap it isn't attached to the flex panel at the rear of the boot. A result of this is that the back calf is only supported by some (rather sturdy) elastic unlike the security BOA could provide. You'll need to step up to the bid daddy ThirtyTwo Jones MTB (which clearly inspired the K2 Waive) to get that feature.
But that doesn't make the TM-2 Jones a failure. Unless you're looking for the stiffest of the stiff, the elastic back allows this boot to feel comfortable all the time, and the fact that you don't need to adjust means less time in transitions. If you're touring with skiers they may be grateful of that. But you still get a zip gaiter, crampon-compatible heel lug, and a rugged Vibram outsole that finds traction easily and stands up to cheese grater steps with ease.
Price: $424.95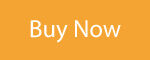 For riders looking less for versatility and more for uncompromised support and hold there's the Salomon Malamute snowboard boot. It's got a well-deserved reputation for being one of the stiffest boots on the market, and Powerlock quick lacing system ensures a secure hold while helping you harness all that support.
But despite the aggressive reputation, the Salomon Malamute can actually be an extremely comfortable boot. The Full Custom Fit Pro Liner is unmatched in it's ability to adapt to your foot, allowing you to fine-tune every inch of your interface with the boot, giving you a fit that's not only extremely comfortable but also maximizing hold. So pull these on, lock them down, and point it downhill. Only you'll know how extremely comfortable your feet are while you're doing it.
Price: $399.95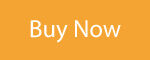 BOA vs traditional lacing is a debate that's run for two decades at this point, and we're not going to settle it here. But the Vans Infuse Snowboard Boot side steps that issue by giving you both. There's traditional lacing for the primary closure of the Infuse Arthur Longo Boots but the Hybrid Plus BOA system built into this boot features a custom slide guide that wraps the braided steel cable around the back of your boot and across the instep, giving you focused hold that won't give up right where you need it most.
On top of that it's got the Vans Flex Control System so you can fine-tune the response, and a special colorway from Arthur Longo making this boot look unique while also providing the pro-level performance you can count on.
Price: $419.95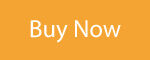 If you like the direction the Salomon Launch is headed, but want something a bit more budget-friendly, you're looking for the Nidecker Ranger snowboard boot. It's got a lot going for it- a BOA Closure System, a 3D Molded liner that feels great out of the box and even better heat molding, and an articulating flex zone that allows you to lean into your turns without distorting the shell of the boot. Not only does this make the boot more comfortable, but also more durable too.
Of course, boot fit is extremely personal and what works for one person may not work for another. So use this list as a jumping-off point, and try stuff on until you find the perfect boot for you. The ideal is a secure hold that's also comfortable; just enough room to wiggle your toes but never so tight that it's painful.
Price: $209.95