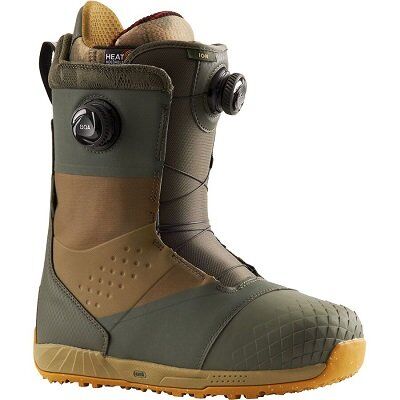 The Burton Ion BOA Snowboard Boots are precision instrument for riders demanding the very best. A dual-zone BOA system dials in the perfect fit then locks it in place. And that's just on the outside. On the inside is the top-shelf Life Liner providing all the support and cushion you could ever need with less weight than ever before. And that weight makes a difference, not only when you're bootpacking to the top of a new line, but also by reducing swing weight when you're in the air. Not that it will add 180 to your max spin right out of the box, but it will certainly help.
But one of the more innovative parts of the Burton Ion Boa Boot is the ReBounce construction. It places the midsole INSIDE the boot. While that may not seem like much, it means the custom-formulated EVA foam is closer to you, and therefore warmer. The result is not only do you get a more comfortable boot, but the foam also doesn't "freeze". That means even on the coldest days you'll get the same comfy cushion you get on a spring day.
Price: $649.95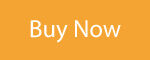 There's a lot of BOA boots out there, but there's only one K2 Maysis. Okay, that's not strictly true, the RIDE Lasso is very nearly the same boot, K2 and Ride being owned by the same company. But that's not the point. The point is that while every other BOA boot on the planet does things a certain way, these boots do things a little differently. Instead of using one reel for your upper zone and one for lower, the Maysis Snowboard Boots lets one reel focus the fit exactly where you need- at your heel. They call it "Conda" because the lacing wraps around your instep like a big ol' snake, securing you in place before the other real dials in the fit of the rest of the boot.
But all the BOA trickery in the world doesn't matter if you're wearing a boot that can't deliver. So K2 Outfitted this boot with enough other features to make this boot competitive with most anything else on the mountain. The liner on the K2 Maysis Boot uses Intuition Control foam, one of the industry standards for long-lasting quality and support, and the Harshmellow midsole offers some of the softest yet longest-lasting cushion on snow.
Price: $329.95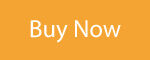 If you're a skater when you picture "skate shoe" you probably picture a pair of Vans. Maybe it's a Sk8-Hi, maybe it's the Era, or maybe it's one of the literal hundreds of shoes that is just following in one of those two's waffle-patterned footsteps. Well the Vans Hi-Standard OG Snowboard Boot aims to do the same on snow, providing a new benchmark against which all other snowboard boots will be assessed.
To this end, Vans built this boot with the same task-focused simplicity that makes their skate shoes classics. You get traditional lacing, still the undefeated champ of adjustability, and you get a V1 Liner that uses multi-density foams to give you tuned support and cushion as well as the obligatory heat-molding capabilities. Add in their Pleasure Cuff around back and you get a boot that's seriously comfortable, which is probably why you'll so often see it on the feet of lifties and park crews at your local resort. The classic waffle tread outsole found underneath the Vans Infuse Boot has been literally turned on its head, offering high-traction lugs instead of the ollie-friendly slickness found on the skate shoes. The best budget snowboards boots / snowboard boots under $200 that we can recommend.
Price: $199.95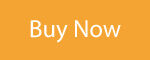 With three closure options the Rome Libertine is kind of a choose-your-own adventure option. But whether you go with BOA, hybrid, or traditional lacing, you're getting the same seriously strong Durafit Shell construction in this stiff boot. Seriously, the Rome Libertine Snowboard Boots are built to stand up to heavy use and abuse, which makes them a perfect pick if you're aiming for the 100 day club.
But durability alone won't keep you riding, so the F.I.T. Liner uses long-lasting Ultralon Foam, and the GripFlex Outsole uses Vibram Icetrek 2.0 panels for maximum traction on icy surfaces. And of course that's all just a bonus when you consider that the Rome Libertine Boot has built its name on the consistent, powerful support it provides for riders who aren't willing to compromise performance even though they need a comfortable boot for wearing all day long. One of the best big mountain snowboard boots we tested this year.
Price: $379.95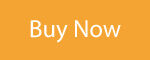 The ThirtyTwo Lashed Chris Bradshaw bookends this list, because much like the Burton Photon it's a general-purpose boot traditional lace snowboard boot that packs a lot of smart design and tech in at a great price. It comes with a Team Fit Liner that starts off strong with two different densities of Intuition Foam, allowing for superior support with extended heat molding options. Taking customization even further is the included Heel Hold Kit, which comes in handy down the road since it can counteract the liner "packing out" extending the life of these boots.
On the outside of the ThirtyTwo Lashed Boot traditional laces remain the undefeated champ for fine-tuning fit, and thanks to articulated cuff construction this boot is able to flex when you lean into it without distorting the shell. Not only does this improve comfort, but it makes the boot longer-lasting as well. Add in a Performance Backstay for heelside support (and improved boot-to-binding integration) and the result is a boot that just works on every level.
Price: $299.95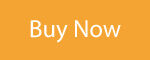 We'll start out with one of the best all mountin snowboard boots on the market right now. They're not cheap, but the Burton Photon Snowboard Boots give you your money's worth and then some with a stack of top-shelf features and the easy adjustment of a fast acting Speed Zone Lacing system. For example, the Vibram EcoStep outsole is the same technology found on many high-end hiking boots, meaning you can count on this boot to keep your feet planted when you're bootpacking to the top of a fresh line or just trying to not make a fool of yourself while crossing an icy base area.
And there's upgrades on the inside, especially the Imprint 3 Liner that represents one of Burton's best. Combining heat moldable construction with a hook and loop closure that integrates with the shell of the boot using an inner lace lock, it provides you with a secure hold that's customized to your foot. Pair that with a Focus Cuff and pre-shaped PowerUp tongue and the result is the Burton Photon Boot is supportive and responsive, and surprisingly comfortable.
Price: $419.95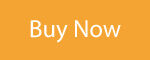 Another boot doing it differently is the ThirtyTwo Jones MTB Snowboard Boot. First off the price is different, no denying that. But it's actually on-par with high-end mountaineering boots, and that's really what this boot is. Because when you're building a boot for Jeremy Jones (the big mountain one), you need a boot that can handle extreme conditions in remote terrain. So this boot features a full gaiter, sealing snow out to the absolute top of the boot, as well as a heel well for use with semi-automatic crampons. Yes, crampons. We weren't kidding when we said this boot could take you places.
Even though this is one of the best backcountry snowboard boots. It's not all about the bootpacking though. Despite the traditional lacing, there's a BOA reel mounted on the side. And that controls the Walk Mode Collar, a one-of-a-kind innovation that lets the ThirtyTwo Jones MTB Boot open wide when you're splitboarding, making touring not only more comfortable but more efficient too since you can unlock longer strides on your uphill. Then just click the BOA down and get the support you need to shred your hardest on the way back down.
Price: $659.95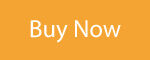 Taking the same idea, but going in a different direction with it is the Nitro Select Standard Snowboard Boot. Like the Nidecker this boot is versatile and multi-talented with all the essentials in place like a Vibram EcoStep Outsole, but upgraded with features like D3O Shock Absorption that uses non-Newtonian materials to be soft when you need some cushion, but impact resistant and strong when you need support. It's really special stuff. There's also traditional lacing, a heat moldable liner, and Air Dampening built into the EVA midsole for custom comfort that excels all over the mountain.
The difference here is that the Nitro Select Standard Boot is significantly stiffer than the all-purpose Photon we opened the list with. Using Armored Spine Construction and a Power Tongue Stiffener this boot offers more support for riders looking for maximum efficiency that pushes more of their power down to the snow. But don't worry, if that power is too much for the conditions, or if you're just trying to have a mellow cruising day, the Power Tongue Stiffener is actually removable. Paired with the Flex Link Design of the shell, which allows for improved ankle articulation without distortion, The result is a boot that can charge hard when you're trying to go big, or chill out when you're taking it easy.
Price: $369.95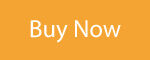 Side hits anyone? One look at the Vans Infuse Arthur Longo Boots and you know they're doing something different. There's a power strap like on a ski boot, there's traditional laces, and there's a BOA reel? Yes, all three go into making the Vans Infuse Boot the versatile and unique boot that it is. Traditional lacing remains undefeated for adjustability, giving you precise control over the exact shape and fit of your boot, making these a great pick for "difficult" feet, or particularly picky riders. The BOA comes in and makes it easy to dial in just a little bit of extra heel hold for a truly locked-in feel. And then slap that power strap in place and push more power down through the Vans Infuse Snowboard Boots.
It doesn't stop there though. Inside the boot ride some insertable (or removable) synthetic tongue stays. These customizable inserts allow you to fine tune the boot's flex like never before. This can mean more ankle articulation while splitboarding, more support for heavy edging, or even customized lateral response for improved tweakability without compromising response. It's truly a unique technology, perfect for anyone who's ever thought "man I wish these boots were a little different" when they weren't getting exactly the performance they want. The Infuse is one of the best men's snowboard boots of all time, having won numerous awards from the Mountain Weekly News and other outlets.
Price: $419.95