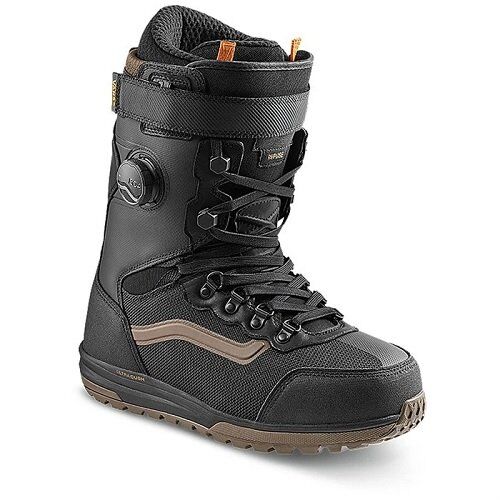 You know who knows a thing or two about board sports? Vans. So you can trust that the Vans Infuse is built to meet the needs of any snowboarder looking for one boot to do it all. That's because underneath the unique lace/strap/BOA hybrid closure, this boot offers something few other boots can- The Vans Flex Control System. By adding or removing Hytrel® inserts to these Vans Snowboard Boots, you have direct control over your support and response; softer and more mellow for chill park sessions, or aggressive response when you're hitting a high-consequence line.
Price: $419.95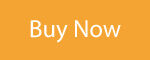 These K2 Aspect Boots are not for the faint of heart, with aggressive crampon-compatible mountaineering outsoles and Intuition® Spaceheater™ liners they're the ideal option for basecamps from the Chugach to Tierra del Fuego. So count on them to get you to the top of your line whether you're skinning, riding a sled, or taking the easy way in a helicopter. Perhaps the best stiff snowboard boots ever made? And you can count on them for the way down too, where the Conda™ liner lacing locks you in like only braided steel can, ensuring a no-slip grip no matter how hard you're pushing on your edges. One of the top splitboard boots on the market designed for big mountain shredding.
Price: $499.99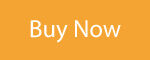 Choosing the boots that best suit you and your riding style, can potentially have the largest impact on your experience of snowboarding. How you ride, from the feeling of snow under your feet to the efficiency with which the board responds to your inputs, all depends on your boots matching you and your riding style.
With over a decade of team-tested performance under its heels, the Nitro Team TLS is a great pick if you're looking for a boot that will never, ever, let you down. Starting from the ground up it uses a winter-specific Vibram® Icetrek™outsole to find traction no matter what, and an EVA Midsole with Air Dampening to smooth the vibration from rough conditions and reduce the impact from heavy landings. Paired with the simplicity of the TLS 5 Twin Lacing System, these Nitro Snowboard Boots use a quick lace system while providing a more traditional range of adjustment and fit control.
Price: $339.95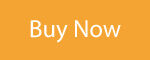 Of course fit is the most important part of this, as even if there were an undisputed "best snowboard boot in the world", it wouldn't be the best for you if it simply didn't fit. So by all means; try boots on. Multiple sizes and even multiple sizes, and do it with an open mind to find what works best for you, not what your buddy likes or some goofy list on the Internet suggests.

Built for beginners, the Thirty Two STW BOA takes a lot of the guesswork out of picking your first boots. They are built around Thirty Two's legendary 1:1 Lasting, ensuring a spectacular fit even before you take advantage of one of the more advanced heat molding options available in these ThirtyTwo Snowboard Boots. The flex is on the softer side, making the boot more forgiving and more comfortable, but you still get plenty of response through the 3D Molded Tongue and Heel Hold System.
Price: $279.95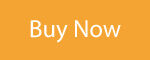 Whether you're an old-head trying to recapture the feel of yesteryear, or a newbie looking for a budget-friendly option, the DC Phase Snowboard Boot has what you're looking for. With retro-inspired styling and feel to match, this boot rides like the more flexible, forgiving boots of yesteryear. Don't fret these DC Snowboard Boots are still upgraded with modern features, like a Unilite™ outsole designed to reduce vibration and help you find traction even while skating. And the Red Lining is heat moldable, meaning you get a custom fit and long-lasting support that your old duct-taped Sorels could only dream of. The Phase is one of the best all mountain snowboard boots in the DC line.
Price: $159.99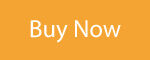 The Salomon Dialogue Dual BOA is something of a Goldilocks, splitting the difference between stiff and soft, supportive and comfortable, to give you a just-right boot that's sure to please whether you're headed to the park or looking to bomb some steep terrain. But what you won't notice with these Salomon Snowboard Boots is the first time you put them on is how long they can deliver that perfect balance. That's because the built-in Heel Cage technology, exclusive to the Dialogue, ensures the progressive flex pattern stays just how you like it for many, many seasons to come. One of the top selling snowboard boots of the last decade.
Price: $369.95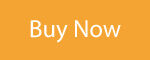 The RIDE Insano Snowboard Boot does what it says on the box- deliver a frankly insane amount of support for effortless instantaneous response. RIDE rates the flex at 10 out of 10, and if anything that grade might be sandbagged a little. Paired with the security of a dual BOA closure system these boots lock you in like no other boot can, providing support for long days spent in aggressive terrain. Even the outsole isn't playing games, with an aggressively lugged pattern from winter traction experts Michelin. These Ride Snowboard Boots still manages to provide a smooth and comfortable ride, in part due to the Flex Slime Tongue to tune balance and dampening to keep you in control even when the terrain gets rough.
Price: $429.95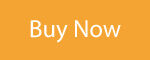 Resort riders looking for an all-purpose boot that is at home all over the mountain favor the Burton Ruler for its versatility, durability, and most of all comfort. There is built-in 3M™ Thinsulate™ Insulation, and backed by Burton's Sleeping Bag reflective foil these boots provide powerful warmth you'll appreciate when you get stuck on a long cold lift ride. These Burton Snowboard Boots are built for the downhill too, with a GripLITE backstay that improves the boot-to-binding interface, and together with a PowerUp pre-curved tongue works to give this boot impressive response without restricting mobility in the park or off your board. Burton's best selling snowboard boot of all time is the Ruler and for good reasons, everyone loves these boot. A great pick for the best beginner snowboard boot.
Price: $299.95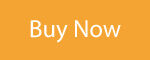 These Austrian bootsmiths still haven't broken into the US market in a big way, but that doesn't mean they're not worthy of some consideration. From specialty boots like the Ground Control and the Footloose, to the pro-endorsed Spark XV, they're making some of the most innovative and advanced snowboard boots right now. But their big hitter remains the Deeluxe Team ID. Worn by many of the pros in Deeluxe's stable, it provides aggressive heel hold despite the medium flex, making it perfect for riders seeking uncompromised control that aren't willing to give up flexibility.
Price: $258.99