If you are looking for the best running gear for this season, you are in luck! Here are the top 10 best running gifts. You can give them to anyone in your family or crew. Or just pick one up for yourself. Of all ten, of course!
Here's our picks for best running gear:
Best Running Gifts
This CamelBak hydration vest to get when you need something specifically designed for your running / trail pursuit. The vest is light-weight and made with body mapping for optimal ventilation. Smart organization and two Quick Stow flasks make it easy to take along 1 liter of water with you – wherever you go! Made with long distance runners and fast packing in mind, the CamelBak Zephyr Vest includes an engineered knit mesh, dual adjustable sternum straps, fuel and gear storage, along with a secure phone pocket, stretch overflow pocket, a safety whistle and so much more. Polygiene® antimicrobial material is treated to keep bacteria away from your body when you're on the run. Maxed out with features for your next long distance run.
Price: $150.00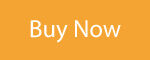 Unlike any other sunglasses on the market today, the Aethon interchange. Models include three lens options (clarion or smoke, all-conditions red, and clear). Aethon fototech tints become darker in sunnier conditions and will adjust the lens view. The Tifosia Aethon's feature a removable brow bar. Used to manage moisture and sweat, the brow bar is ultra-lightweight.
Price: $79.99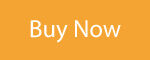 This is the first every trail running shoe made with a customizable fit. Designed with your footbed, your arch and heel in mind, the pockets are heated and formed around your needs. With this game-changer of a design, the fit and aesthetics of the ORIGIN XT are unmatched and Tecnica offers the style in any shape and style. Based on your own uniqueness, and body characteristics, the Tecnica ORIGIN XT MS shoes are optimized for both women and men from the very first step. Get yours Tecnica Running shoes now!
Price: $170.00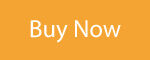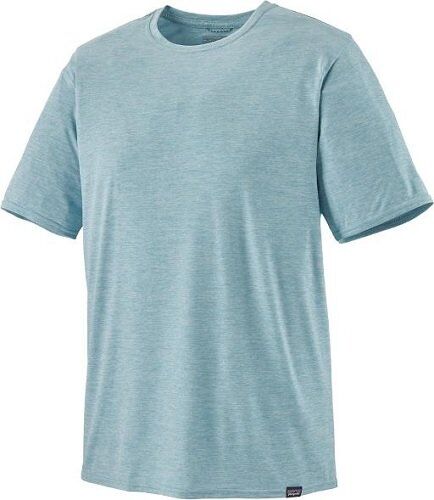 Patagonia Capilene Cool Daily Shirt. Finish your adventure or workout and go right to meet your crew without changing with the Patagonia Capilene® Cool Daily shirt. Made for comfort during any activities including running, climbing or just kicking your feet up. Start your hike, grab your fitness buddy or make a splash into your favorite watersport. Patagonia has your back! Pull the quick-drying stretch fabric of the Patagonia Capilene Trail Shirt over your head for a worry-free activity both in and out of the water. It dries super fast even when sweating heeps. Polygiene® offers permanent odor control and 50+ SPF sun protection making it the ideal top made with Fair Trade Certified™ sewing.
Price: $35.00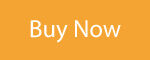 Running is not just a sport. It is a hobby. A passion. A past time and so much more! Run anywhere you want to and any way you want to. Just be sure to do it in ADIDAS Own the Run Shorts. You own the run in these 2-in-1 shorts from ADIDAS. These moisture-managing running shorts are made with reflective details are made just for you no matter what type of running you love. Find it inside of you to love today's run in the Own the Run Shorts from ADIDAS. Made in a range of colors and styles these adidas running shorts come in 5″, 7″ and 9″ in lengths for your preferred look and feel.
Price: $26.00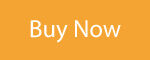 Effortless, all-day audio is yours no matter where you adventure. Take the APPLE AirPods with you for on-the-go audio to bring active noise cancellation into your headphone games. Made with a customizable fit the works for everyone, APPLE AirPods make a great gift! Find the right AirPods for you in a range of shapes and styles. Wireless earbuds made to last up to 5 hours on a single charge. Includes charging case. Synchs up with any of your Apple devices easily.
Price: $159.00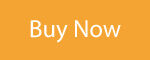 Suncare is more than just slapping on a hat. Dude – put some sunscreen on! Not only does Neutrogena Sunscreen protect your skin from harmful UVA/UVB rays but it also works to prevent skin cancer. Protect your sensitive skin from the sun and reduce your risk. Safe for all skin types, Neutrogena Sun Care is the #1 dermatologist recommended suncare brand for beach days and everyday use. Choose from any rage of Neutrogena product including adult sunscreen, baby and kids sunscreen, mineral sunscreen, facial sunscreen and sunless tanning products.
Price: $14.99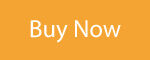 Made with a blend of breathable RWS-certified merino wool and recycled polyester the Patagonia Capilene Neck Gaiter piece is a MUST. Take it anywhere and especially into the backcountry because this piece from Patagonia can be worn as a balaclava, a gaiter or a beanie. Virgin wool sources from Patagonia are certified RWS, or Responsible Wool Standard to ensure you not only love your clothes but you also love the animals that supplied it. This ultra-airy blend of merino wool and recycled polyester makes it increasingly comfortable to stay warm and protect the planet. One size fits all.
Price: $49.00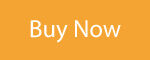 Electrolytes are essential minerals needed in your body to help you stay hydrated. You need magnesium, sodium, potassium and calcium to stay hydrated. However, most people become quickly depleted after strenuous workouts. Electrolit includes these vital nutrients needed for rehydration in a delicious ready-to-drink beverage. Benefits of rehydrating with Electrolit include
Hydrating beverage that contains the necessary electrolytes for immediate recovery.
Price: $43.00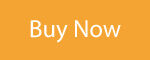 Energy bars are not all created equal. In fact, you can browse the flavors of Skratch Labs Energy Bars and find out that they have some of the best possible flavor combinations out there. Check your grocery store and compare these flavors to the boring, stale flavors you can usually find. Flavors like parmesan and sundried tomatoes, chocolate chips and almonds, raspberries and lemons and savory miso. Mouthwatering and affordable these are not your basic energy bars. They are the anytime bar you've been looking for but couldn't find until now. Grab a bar or a box of Skratch Labs Energy Bars for your desk or your next adventure.
Price: $29.50