The Mokwheel Asphalt ST E-Bike is tailored to the urban commuter, and that was obvious the second I hopped on the bike. Have you ever had a bike with a seat so uncomfortable that you went out of your way to replace the seat with what your friends mockingly called a "grandpa seat"?
Well, you can forgo the ridicule with this bike. The seat is plush, and the handlebars are high enough that it doesn't hurt your back on extended rides.
About Mokwheel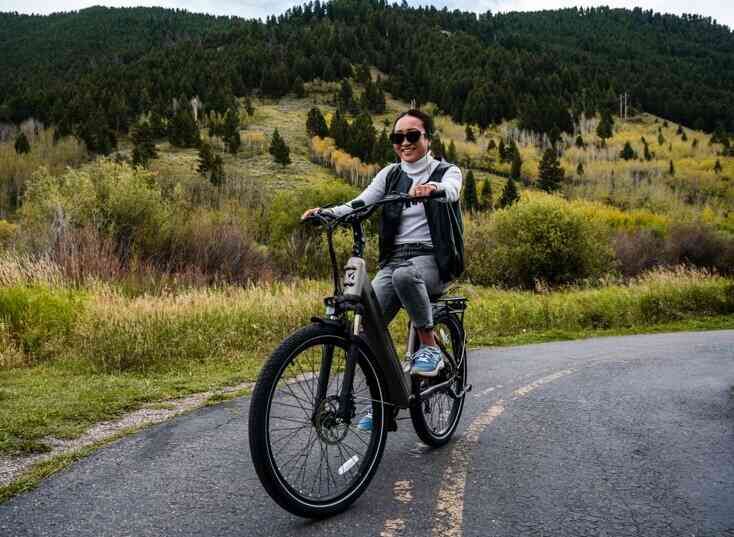 Mokwheel is a California-based company founded by a guy named Denny L. A nine-year veteran of the electric mobility industry, he built his own company using his expertise in hoverboards and electric scooters and put quality, innovation, and efficiency at the forefront of Mokwheel. His vision was mirrored by the product I tested out – the Mokwheel Asphalt ST e-bike.
How's The Bike Ride?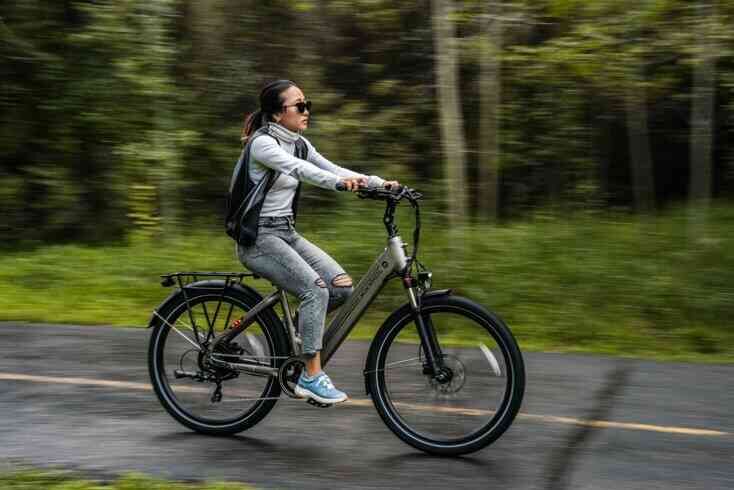 The suspension and the Mokwheel Asphalt's one-of-a-kind torque sensor smooth out the ride. As I went through an unavoidable pothole, I instinctively squinted my eyes in anticipation, but I felt nothing thanks to the shocks which I adjusted before my ride.
The torque sensor has been upgraded to better match your level of exertion. This not only noticeably reduces jerky movements, but assisting proportionally positively affects the bike's battery life and range.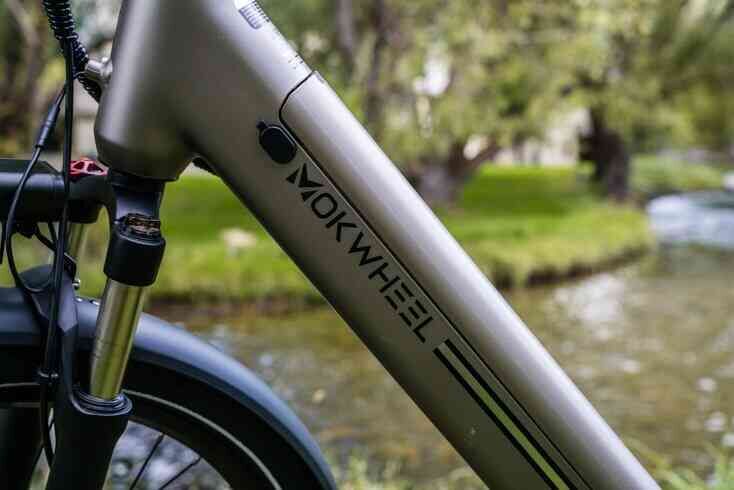 You can put the 60-mile range to the test without having to stop to alleviate discomfort.
Frame Size
The Mokwheel Asphalt Step-Thru E-Bike is available in 2 frame sizes, Normal and Large.
Recommended Rider Height for Normal: 5'2 – 6'6
Recommended Rider Height for Large: 5'6 – 6'6
Although the bike looks rather big, at 5'1" I was still able to fit and ride comfortably, although I wouldn't recommend this bike for someone much smaller than me.
The frame comes in three colors, white, mocha, and lapis. I went with mocha. The 6061 aluminum alloy in the paint is known for its resistance to corrosion for those of you who can't resist a little bike ride during a rainstorm.
Throttle
Instead of a half twist throttle, the Asphalt ST uses the thumb throttle which makes it easy to adjust speed without straining your wrist or having to take a hand off the handlebars. Immediately to the right of the throttle is the power button, controls to the five PAS (Pedal Assist System) levels, lights, and horn.
Display
Your speed, ride length, PAS level are on display at all times during your ride while also being formatted in a way that is easy to pick up the information you need with a quick glance. Similar to the dashboard lights in your car, the LED screen displays the headlight icon while the headlights and taillights are activated.
This Mokwheel E-Bike comes with a wrench, pump, full front fender, and rear rack.
Overall Impression
The Mokwheel Asphalt ST is currently on sale and retails for $1,499. This price also includes the rear rack and full fender, a value of $179.98, as well as a two year warranty. With the Asphalt ST, Mokwheel delivered a competitive, comfortable, and reliable commuter e-bike that I'd recommend to anyone who wants a comfortable and eco-friendly alternative to driving to work.
Related Articles: