No doubt about it – mountain biking is a gear-intensive sport. Whether you're a full-on tech nerd, or just a rider who appreciates accessories that make a ride more enjoyable, there's a product on the market to solve every possible problem that can crop up in the backcountry. One of the best things about mountain bike gear is that manufacturers are constantly putting new ideas and enhanced engineering into product development, and we consumers get to partake of the fruits of their labor: better functioning and more durable gear.
Best Mountain Bike Gear Upgrades
Kinekt suspension seatposts work to smooth out your ride, making it easier on your back, legs and hips. Not to be overlooked is the increased comfort for your posterior that a suspension post provides. You can stay in the saddle on longer climbs, using a smaller gear and saving energy in multiple ways.

There are four different versions of Kinekt suspension seatposts: the LR is aluminum and comes with springs suitable for riders 80-180lbs (36-82kg). The XR post also features aluminum construction with a variety of springs and is suitable for riders from 180-320lbs (82-145kg). Finally, for riders keeping a close count of their bike's weight, both the LR and XR posts come in lightweight, carbon fiber CR varieties.

All Kinekt suspension seatposts come with a range of springs that the rider can swap out to match their weight, riding style and the terrain they'll encounter. Kinekt posts also feature a preloaded adjuster knob to fine-tune the tension on the fly – a real plus for any mountain biker given the variety of terrain and trail conditions most riders regularly encounter.
Price: $269.95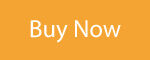 Don't let the American-sounding model name fool you – the Vittoria Syerra is as Italian as spaghetti and tiramisu. But the 29 x 2.4 inch tire shows its American creds by being at home on hardpack and fire roads, and the knobs are quiet and well-tuned for rolling along at speed.
The Syerra also climbs well when the going gets slower and steeper, a virtue no doubt influenced by its light weight of 850g. Vittoria has marketed the Syerra for the emerging downcountry market segment, and that means it's a great choice for cyclists looking for both high performance and reliability (read puncture resistance) in a lightweight tire. At home on challenging trails, steep climbs, and technical descents, the Syerra handles it all with characteristic Italian flair, and at a price that won't stop you in your tracks.
Price: $80.99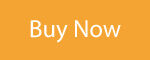 The Silca brand name is familiar to road cyclists of a certain age. During the 1970s – 1990s, the Italian company made a durable floor pump from Italian Columbus steel tubing that was de rigeur for serious cyclists who used tires with Presta valves.
Those days have passed, but the moribund Italian brand was bought and revived by some American investors a few years ago, and a full line of tools and other premium accessories were added to the brand portfolio. The Silca T-Ratchet is a modular tool kit with standard ¼ inch interchangeable bits to handle common bike repairs at the trailhead or out on the trail. These bits can be inserted directly into the easily portable ratchet drive, or extra torque or leverage can be accessed courtesy of a 50 mm extension. Getting torque dialed in perfectly is important for modern bicycles, where over-torquing handlebars or stems can result in disaster.
To insure proper tension, the T-Ratchet includes the Ti-Torque rod that uses torsion measurement to allow trailside torque measurements from 4-8 nm, a range that covers typical torque limits for stems and seatposts. All of the interchangeable bits are magnetized, a simple but critical bit of engineering that can greatly reduce frustration during emotion-laden trailside repairs.

The T-Ratchet comes in a weatherproof, durable canvas bag, for maximum convenience and accessibility. It's a well-designed, premium product that comes with a premium price tag. But its cost is arguably well worth it for the performance the tool set provides.
Price: $70.00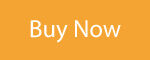 When we speak about technical innovation in the bike industry, attention usually focuses on frame materials and lightweight components. But some of the most significant advances over the past few years have been in nutrition and hydration. Research has shown that calories consumed in liquid form are processed much faster and more consistently than solid food, but the drink mix to water ratio needs to be different at various stages of the ride. What you drink during the ride will be different from what you drink before or after.

Servicing these different stages of liquid nutrition is where the MXXY Hydration Pack really shines. It allows the rider to change the dilution of drink mix to water easily and on the fly. The design is ingenious due to its overall simplicity: two Hydrapak reservoirs are serviced by a single toggle valve that controls flow into the mixing tube. You can fill one reservoir with water, and the other with any kind of drink mix, and with the valve come up with countless analog variations of dilution.

Price: $199.99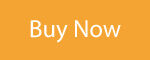 The Chamber II shoe from Giro, who made a name for themselves in the bike industry with their innovative helmet designs, looks more like a skate shoe than a mountain bike shoe. But the Enduro and downhill-oriented design offers excellent power transfer, durability and walkability in addition to its high style. With combination lace and velcro strap closure, the Chamber II offers ample adjustability to fit the rider's foot as well.
The only drawback to the reasonably-priced shoes is their hefty weight of 1050 grams for the pair. Part of this is due to the stout and durable Vibram rubber soles, whose comfort is arguably worth the weight penalty.
Price: $149.95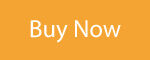 The Shuttle Shorts from PNW are made of a durable, four-way stretch fabric. That's an appropriate introduction to the overall fit, durability and utility of these well-made shorts that offer a lot of bang for the buck.
Among the chief virtues of the Shuttle Shorts are the conveniently-placed, zipper-secured pockets that allow the rider to stow items that need to be easily accessible, but without getting in the way of pedalling motion and causing chafing that can painfully add up after the thousands of strokes of the pedals that occur during an all-day backcountry epic ride.
Price: $79.95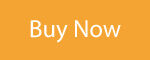 When we think of gear for riders themselves, we often focus on helmets and shoes. But among the most important items of wearable gear are good fitting sunglasses. They function for safety as much as they do for style – they protect the eyes from trail debris kicked up by your tires, and you can't safely pursue a ride if you can't clearly see the trail in front of you.

Glade Optics' Roost sunglasses tick off the boxes for safety, style and reasonable price. The uni-lens glasses offer a wide field of vision, are made from lightweight Grilamid material, and feature a comfortable rubberized nose bridge. Glade Optics are based in the mountain bike Mecca of Breckenridge, Colorado, and so the Roost sunglasses are purpose-designed for mountain biking. This is an important distinction, because glasses for mountain biking need to keep the field of vision open for the variety of light and debris conditions that the typical mountain bike ride presents to the rider. The Glade Optics Roost sunglasses admirably fulfill this role.
Price: $109.95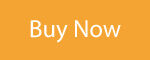 The Specialized ADV Air Jersey does everything a classic cycling jersey should do: its cotton blend fabric wicks moisture away from the skin, the fabric is soft and comfortable for long days in the saddle, and it comes with a storage pocket to stash snacks, a cell phone or small tools.

But the ADV Air jersey certainly doesn't look like a cycling jersey at all. The storage pocket is in front and secured by a zipper, instead of its traditional location on the lower side of the back. It also comes with a cinch cord on the bottom hem that allows the rider to adjust the fit perfectly. But most of all, the fit of the jersey is looser and more relaxed – it looks like a technical t-shirt with a few extra frills. This comes in handy if your ride includes a stop at the local brewery – you won't stand out looking like you're about to start a time trial at the Tour de France.
Price: $70.00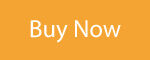 Thr Bypass is a full-finger glove from Wildhorn designed specifically for mountain biking. The gloves are made with Clarino water-based fabric palms – a sustainable material normally used to make shoe uppers that is comfortable, soft and durable. The Bypass gloves also feature silicone grips in the braking area, a pliable two-way stretch fabric, and unisex sizing.
But it's the little design touches that set exceptional products apart from ordinary ones, and the Wildhorn Bypass gloves prove themselves part of the former league by including a special "touch" of their own: The touchscreen compatible finger that allows a panicked call to your spouse to let them know that you'll be home late for dinner. Sometimes, the amazing singletrack still left before you pushes away any other concerns.
Price: $39.95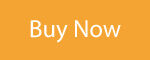 If you're travelled to the trailhead in your van or RV, you've probably didn't bring a portable bike stand to appease the mechanical gods along. That's ok, because instead you can bring an important partner that takes up less space: a comfortable folding chair to sit on while you put your pads and shoes on and enjoy those much earned after-ride beverages.
The PARKIT Voyager Chair is a reliable partner in comfort and utility. Its aerospace-grade aluminum frame is both lightweight and durable, and the strong frame is complemented by lightweight and classy-looking bamboo armrests. The woven polyester seat material is resistant to fading in sunlight, and it comes in four color schemes.
Also approproate for all sorts of camping and beach-going applications, the Voyager chair is much more than just a utility chair. To that end, it includes an insulated pouch under the seat bottom to keep the malted after-ride beverages cool, and a conveniently accessible cup or can holder in the armrest for the all-important post-ride debrief.
Price: $224.99