by Jim O'Leary
An in-tune bike is a happy bike, and a happy bike has a happy rider. Which is why out of all the items on this list, the Park Tools Bike Repair Stand will probably improve your cycling experience more than anything else. It's a home version of the repair stand in use right now at your regular bike shop, with the ability to adjust the height and orientation of the bike depending on what they're working on. For the home mechanic Park Tools makes some of the best mountain biking gear for DYI repairs and ongoing tunes and maintenance.
Price: $189.95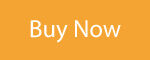 If you're currently wrestling your bike in and out of the trunk every time you go for a ride, you're in desperate need of an upgrade. And it's hard to upgrade better than with this hitch-style platform rack.
First off, it attaches to your vehicle using the hitch receiver that's already there. That means no straps, hooks, or whatever other primitive mounting mechanism lesser racks use, protecting the vehicle and the bike better. But it is also a platform-style rack, supporting directly through the wheels like the bike was designed for. This not only protects the frame from cosmetic damage, but makes this rack safe to use with expensive carbon fiber bike frames as well. A must have piece of biking gear that offers peace of mind knowing your bike will show up in one piece to the trailhead.
Price: $399.99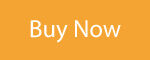 If you're riding mountain bikes, and aren't already using a CamelBak, you wish you were. With more capacity than a bidon and easier access than a bottle cage, it's simply superior in every way. But how you carry the CamelBak is it's own question.
We like the CamelBak M.U.L.E. 100 oz It's a time-tested design with a small footprint for a less sweaty back. The 100 ounce (three litre) reservoir is big enough for the longest hottest days, and with twelve liters of total storage capacity in the pack there's plenty of room for the tools, spares, and snacks that are essential for a good day on the trail.
Price: $100.00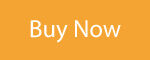 Five Ten started as a climbing company, making clothing and especially shoes for the craggin' crowd. And in that role they created Stealth Rubber, some of the stickiest on the planet, helping pebble wrestlers stick to the stone on increasingly tiny holds. But eventually they realized Stealth had applications beyond the boulders, and the Five Ten mountain bike shoe was born.
Go to any mountain bike area, especially the lift-serviced kind, and you'll see a lot of people wearing these shoes. And it's been that way for over a decade, because once Five Ten perfected this design they stopped messing with it. So you get that super-sticky Stealth Rubber underneath on these Five Ten Freerider Mountain Bike Shoes, helping your feet hold onto your pedals on sloppy or rough terrain, and a water repellent and breathable upper with just enough padding to protect you from trail hazards. When it comes to footwear, Five Ten makes some of the best mtb gear and climbing shoes as well.
Price: $99.95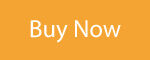 Mountain Biking may be a summer pursuit for most, but if you stretch the season a bit on either end, or if you ride no matter the weather, get the POC Signal Jacket and give yourself the protection you need in a couple different ways. Of course it's wind and waterproof, and breathable too. But there's also built-in technology including RECCO for emergency recovery, and twICEme NFC medical record storage, making sure you get the help you need should you need it. And it all packs up into its own pocket, and integrated straps let it attach directly to the bike so you can easily shed a layer once it stops raining.
Price: $349.99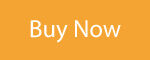 Mountain bike shorts come in two layers. And the liner short, the innermost layer, is the most personal, since it's the direct skin contact between you and the bike. So we'll let you figure that part out on your own.
But the outer layer? That's more about protection, comfort, and looks. And it's hard to imagine someone not liking the look of these extremely comfortable Patagonia Dirt Roamer Bike Shorts. They integrate with almost any liner short, eliminating plumber butt, and the stretchy breathable construction feels good no matter what type of mountain biker you are.
Price: $99.99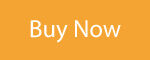 Like pretty much every glove, these Handups feature a durable palm to help you grip the bars, and make bails just a bit less painful. And since these ones are summer weight, the AirLite top is designed for breathability and moisture management, helping keep palms from getting sweaty. There's even touch-screen fiber built into the fingertips of these Handup MTB Gloves, making it easy to take a quick picture or call for the shuttle when you get to the bottom of the run.
But setting these Handup Summer Lite Gloves apart from the pack is the style. With several different and distinct colorways, and unique grip-enhancing phrases on the palm of each pair, you can broadcast your vibe with these standout gloves.
Price: $32.00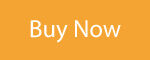 These Swiftwick Vision Six Impression Socks will have you covered on a couple fronts. First off, you won't be breaking the unwritten rule that cycling socks must be crew length. And you use some of that mandatory sock space to show some color with graphics inspired by some of our favorite National Parks.
But most importantly they're comfortable. Like the name suggests the synthetic construction wicks moisture away from the skin for warm-weather comfort, while a medium-cushion contoured construction surrounds your foot in comfort for long rides and post-ride beers.
Price: $19.99