If you want a quick way to improve your ride, think about upgrading your pedals, especially if you're still using an OEM set. These Crank Brother Pedals are great because they combine the four-sided entry of the Egg Beater, making it easy to get clipped in, with the larger platform of a flat pedal, so you can generate enough force to get started even if you can't quite get clipped in. You'll appreciate it next time you need to get restarted while you're going uphill.
Price: $59.99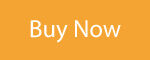 XTR is the gold standard of mountain bike equipment, and this crankset is no exception. The triple chainring on this Shimano Crankset gives you super low gears for getting up the steepest climbs you can find, and the HollowTech aluminum crankarms maintain stiffness without adding too much weight. The extra crankarm reinforcement on the Trail model as well as the titanium chainring teeth make this crankset a bombproof, enduro-friendly, trail-crushing necessity.
Price: $599.00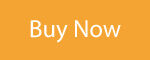 The suspension in your fork saves your hands, arms, and back from taking a serious beating when you're out riding, and an upgrade in your fork can make a big difference to the overall feel of your bike. The RockShox Pike sacrifices a little bit of customizability for smoother operation and less maintenance and will keep you on the trail long before you need service. And that means more riding thanks to one of the best RockShox Forks on the market.
Price: $875.00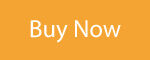 How long has it been since you replaced your grips? Don't know? Then it's definitely been too long. Your grips are a really important interface between you and your bike, and they need to be totally solid. The ODI Ruffian is a low-profile grip that locks onto your handlebar so it won't twist when you're really cranking it. They even come in a SRAM version for locking onto twist shifters.
Price: $19.99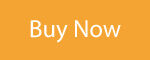 When it comes to lugging bike gear around a traditional backpack is not always what's needed. Especially if you find yourself riding more XC style trails. With the lumbar pack design found on the Henty Enduro, the weight of the bag is evenly distributed throughout the lower portion of your back and up through your shoulders. This sort of design offers a more natural feel by moving the bulk of the weight toward your core instead of resting solely on your shoulders.
If you spend long days in the saddle this sort of design will feel best. Along with a ton of pockets to hold all your tools, snacks, keys and more. Last but not least, the Henty Bag comes also comes with a built-in 3L HydraPak reservoir that's easy to swap in and out.
Price: $129.95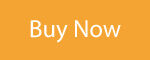 For when the shit hit's the fan you need some slime. Anyone that has ever gotten a flat tire in the middle of nowhere can attest to how darn important a bike repair kit can be. These kits can easily be tossed inside your backpack without taking up much room or adding weight. With the Slime Bike Tire self-sealing tube, you can worry less about flat tires on the trail. Slime makes an entire line of products most of which are under $20.00. Think about how much money you have invested in your bike, shoes, and such.
Now would be a good time to buy some small repair kit items.
Price: $9.95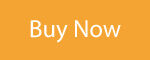 Related Articles: