I'm finally wearing some holes in my Mountain Khakis Alpine Utility Pant, but they've had a good three years of every-other-day winter wear and work wear. I normally wear a 30/32 and these fit pretty spot on. Not too skinny to move in, with room for long underwear, but also not baggy like some workwear. The pant is built for movement and wear, with extra material in the boot cuffs and other fine details like strong stitching and a double right pocket for keeping trinkets and screws and such separated.
Mountain Khakis Alpine Utility Pant
For color, I chose the "classic" Mountain Khakis golden khaki, which gives a warmer and wilder look than a greyer khaki. I will admit that sometimes the pants are coated with road grit from riding in the snow, but it's good grit. These pants really need a little dirt to show that you really are about getting stuff done. When you are forced (most likely by someone else) to wash them, the fabric will let go of most stains and dirt quickly… I once accidentally scribbled all over mine with a ballpoint pen, and it was all out after two washings. Drying takes a little while due to the weight, but not any longer than decent jeans. On weight, these aren't lightweight travel pants and don't pack super small. I wear mine onto the plane and pack a lighter pair of pants or shorts.
Overall Impression
Overall, an excellent pant that I am looking to replace with a twin shortly. The cuffs have received a beating and are hard to patch, and the crotch area is thinning, which seems to always happen on pants with cycling and active use.
But for less than 20 cents a day I can't complain. I'll also be trying out the flannel lined version for summer après-climbing pants, so stay tuned. But I expect they'll meet all expectations and while being more lifestyle than work oriented, will be a lasting investment. The Mountain Khakis Alpine Utility Pant ($94.95) is one of the better pants built for mountain men.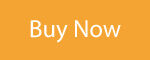 Related Articles:
Compare Prices:
Mountain Khakis Men's Alpine Utility Pant