The Mountainsmith Apex 60L Internal Frame Pack is a rugged, well-designed overnight backcountry pack that has everything you'd need to plan an escape into the wild, far far from the rest of the world. A bomber supermachine made for moving fast and deep for days and days.
Mountainsmith Apex Tuning Fork Waistbelt
First thing you notice about the Mountainsmith Apex 60L is the Tuning Fork Waistbelt, a cushy but firm ergonomic hip strap that hugs your ilial crest like a late-night spoon – just firm enough to give some pressure and hold the hips through all your movements. Some massive stretched-mesh pockets on the waistbelt that can fit your big smartphone for quick and easy access. A front panel access zipper allowing you to dig in without having to dig down. But with EVA padding for the pack and straps, and a strong combo of 210d HT Nylon Micro R/S with 420d HD Nylon Oxford and 210d Nylon Embossed Liner wrapped around a 7000 Series Tubular Aluminum skeleton, you're talking a seriously strong trunk with straps.
Yet it only weighs 4 and a half pounds, though it has all the features you expect out of a backcountry pack, like the dual-pocket top flap, compression strap, elastic front pouch, straps for lashing on poles, and side pockets. This rugged, sturdy hauler protects and easily halls 4000 cubic inches of everything you need to stay out on exploration for a while.
Backpack Capacity
I have an old 75L backpacking pack my son lovingly calls "the beast" because of how huge it can get and how much it can carry, especially important since at 7 years old he can't carry "his half" of our camping needs. So I was skeptical that the Apex 60 would be able to replace it on our last backpacking trip. But then I somehow fit everything into it with room to spare.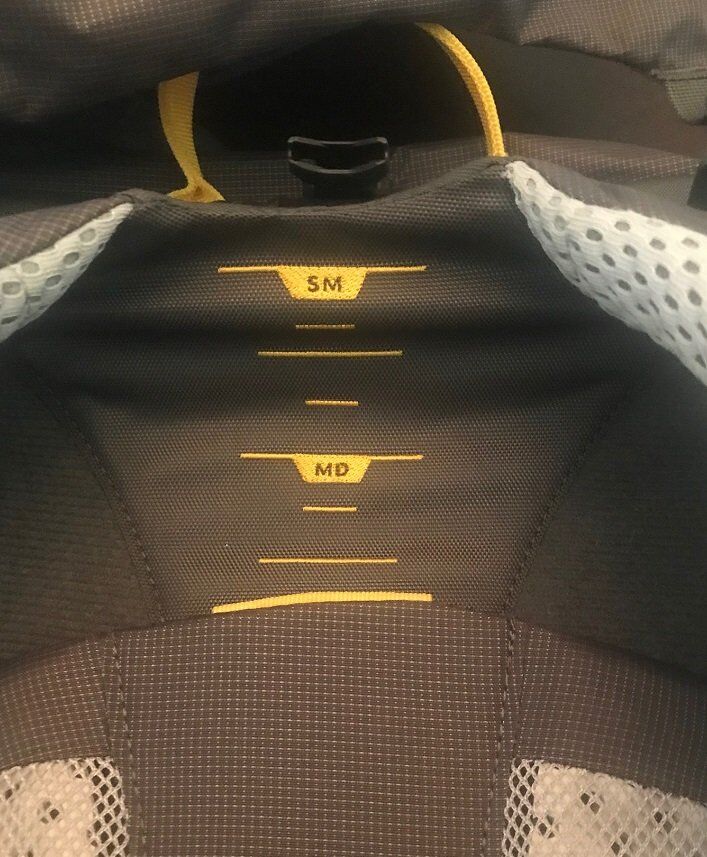 Then I went to adjust the positioning of the shoulder straps and saw perfect little lines denoting size small to large, making it so much better than those esoteric numbers (or nothing at all) that all the others have. So began my affair with the Apex 60L.
When I had to dig around inside for some gloves I'd packed down low, underestimating the daytime cold, I discovered how much more amazing a front access flap is over a back one. Three miles in, I carried it for some extra up just because I didn't feel like I had to ditch it at the camping spot we'd picked out.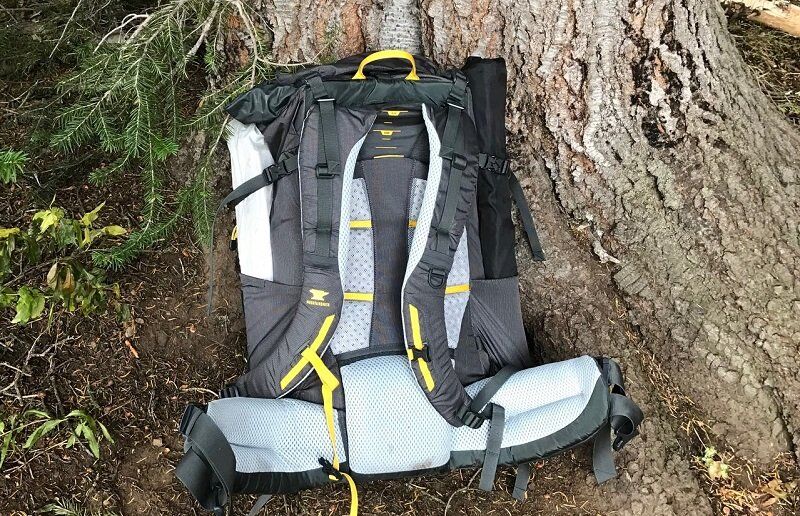 The waistbelt made it feel practically like nothing. The light but strong materials and the streamlined shape made it easy to lug everything up. And then it started to rain and hail. I raced to set up the tent in the squall but once we could get inside and set up, it was a nice surprise to see that everything was not even slightly damp. In fact this pack worked better than anything I've ever used.
Overall Impression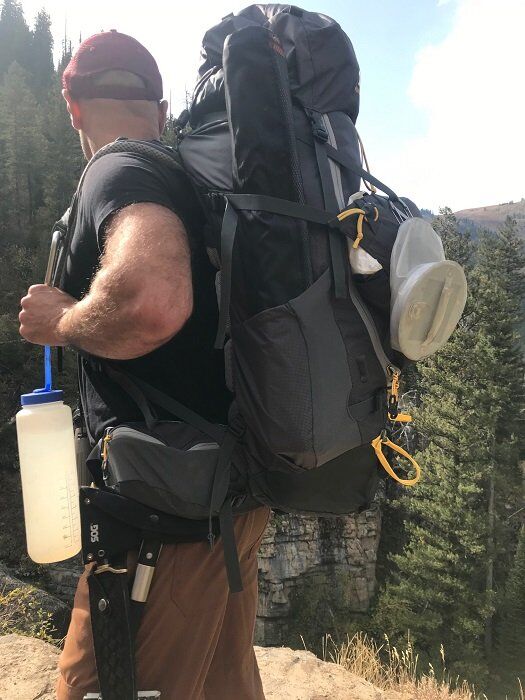 In the Mountainsmith Men's Apex 60L ($219.99), I've discovered one of the best engineered overnight backpacking packs I've ever tried. Which makes sense given Mountainsmith's 4 decades and counting making packs in the Colorado Rockies. It takes a blend of experience and engineering to create something so light yet so strong, so well-designed yet so unassuming. Its waistbelt is the best I've ever tried for making heavy loads feel like nothing. And with Mountainsmith's Forged for Life Guarantee, you get extra assurance that all that material that feels bulletproof will actually last practically forever.
Because no matter what's going on in the world, we all need plenty of social distancing in this life, but we're going to bring along everything we need.
Related Articles: