The Mountainsmith Spectrum Daypack is the latest camera bag that we have tested from Mountainsmith and has become my personal favorite for traveling around the country. I wanted to share some of the functions and features of this pack below, it's a true photographer's best friend.
Mountainsmith Spectrum Review
Long gone are the days of wrapping my camera in a towel and throwing it inside of a backpack.
The Mountainsmith Spectrum Daypack securely holds all my camera gear in place as it's sized for a Nikon D60, D40 or Canon EOS 450D Rebel XSi or similar making for a perfect fit. Also great for holding pov action sports cameras thanks to the clamshell pockets.
Made out of 100% recycled PET fabric, you will not only look cool but know you're doing your part to help the environment while rocking this pack.
I gave the Spectrum Daypack serious testing over the last few months traveling across the country from trade show to trade show and then up in the mountains filming in the Pacific Northwest.
While on the trade show circuit my life was made much easier thanks to the great layout of the camera bag.
My laptop sat comfortably in a padded compartment inside the Spectrum Daypack while the camera body (Canon Rebel) and lens (75-300) each had their own compartments to call home which opened via a unique clamshell design.
Everything I needed for a day of technology easily fit inside the camera bag with plenty of room to spare.
I was even able to stay hydrated thanks to the Mountainsmith bag as it featured dual mesh pockets on each side perfect for storing water bottles at tradeshows throughout the year.
So far we have tested 3 camera bags from Mountainsmith, the Borealis AT Daypack and the Parallax both great bags but ideally made for a photographer with lots of lens and cameras bodies to store.
However, the Spectrum Daypack is the most versatile backpack in the line. With adjustable dividers, you can make a custom fit to carry just about anything that will fit inside the backpack or take them out altogether for even more room.
Overall Impression
I loved using the Mountain Smith Spectrum Backpack ($149.99) for snowboard filming as I had lots of options for how to access the camera compartments depending on what direction the snow was falling from. And my gear stayed dry as the recycled PET material really seemed to help block out moisture on wet days.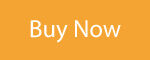 Compare Prices:
Mountainsmith Spectrum Camera Backpack