Over the past few years, I have gravitated away from using any hydration packs. I usually go with a water bottle because it is easier; however, the MXXY Outdoor Dual Hydration Pack changed that for me. This hydration pack holds 2.25L of water in two reservoirs and has a unique valve to combine them. The MXXY Dual Hydration Pack has elevated and superseded my expectations for what a hydration pack can do.
Dual Hydration Bladder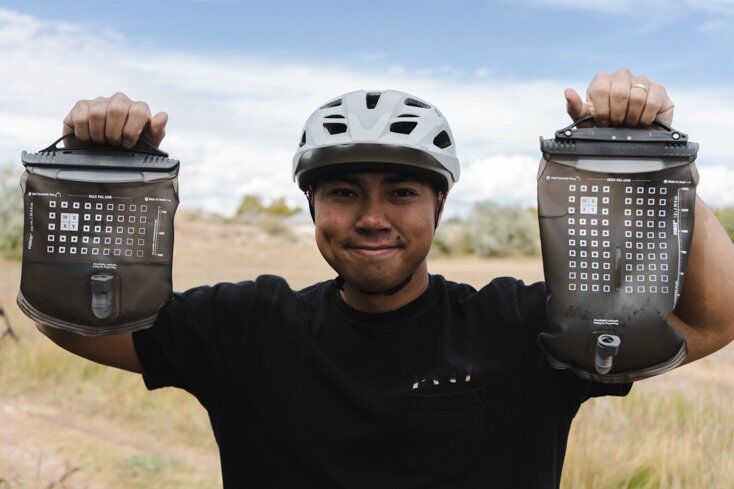 This hydration pack has two bladders, one that can hold 1.5L and the other .75L. The larger one is intended to hold just water, while the other one can hold a supplement like aminos or electrolytes. While using this system there is a dial opposite of the mouthpiece which is magnetically attached to the shoulder strap. This dial adjusts how much of each reservoir you're getting with each sip. The marked settings are 100%, 75%, 50%, 25% and 0%.
Having this dual reservoir system is amazing. As someone who cramps a lot, it is not only good to have extra water but some electrolytes as well. Surprisingly, the reservoirs never leaked on me, despite being more complex in construction. I contribute this to locked valves which detach from the tube leading to the mouth. Once you take off the tube, the reservoirs are instantly sealed. These reservoirs also did a good job of keeping my water cool throughout even the hottest days.
Pack Construction
The MXXY Hydration Pack itself has a lot of room in two chambers. It's enough to fit the bladders and some trail gear, but I think the pack could benefit from better space allocation. The inner chamber with the bladder has the most space, but because the bladders are in there, they cannot be used effectively. The frontside chamber is too flat to put anything more than gloves or bars into.
The shoulder straps feel good and sturdy. At no point does it feel flimsy. The chest and waist straps are a nice addition; however, they need to have a bit more length. I'm a sturdy-built guy, not overweight but not skinny, and I found that the straps barely had enough reach to get around my stomach.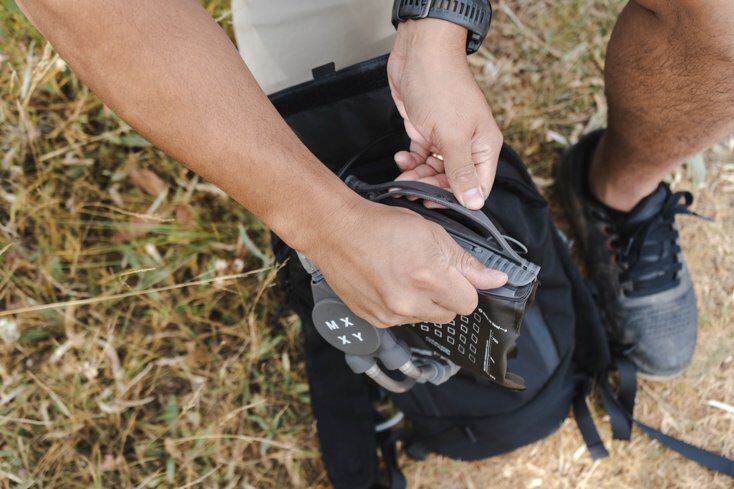 The material of the pack itself was extremely durable. I was able to through this pack in and out of my truck without scratches. The zippers worked and sealed with ease and never got stuck. The only criticism I have of the bag itself is that the magnetic attachment for the mouthpiece to the chest is not super secure. If I hit a drop while riding my mountain bike or turned a corner too hard, I noticed that the hose would fall.
Overall Impression
MXXY Outdoor is doing something amazing with the Dual Hydration Pack ($199.99). I love the concept of it. Having two bladders that you can choose from, or mix is a great way to go for longer rides. There are some things that can be improved from a hardware construction perspective, but none the less I would highly recommend the MXXY Dual Chamber Hydration Pack for anyone looking to upgrade their hydration habits.
Related Articles: