When I started noticing backpacks with openings that reminded me of "Stranger Things" demigorgon mouths I was intrigued; when I saw Mystery Ranch had long been rocking it and incorporated it into their new and striking Coulee 25, I knew this could be the mythical midsize solution I'd long been seeking. I'm talking pockets and pouches for days, a main body with an ingenious easy access zipper, and a sleek design that looks cooler than almost any other pack out there. All small enough to be a perfect pack for an average day hike or a short winter tour.
Specs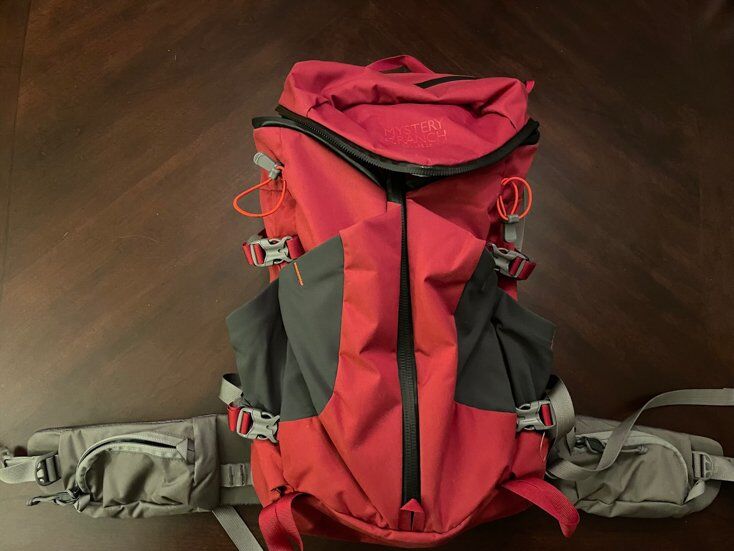 To start, the Coulee 25's special opening is called a 3-zip opening. There are zips from the top corners for the top pocket and then there's a zip straight down the middle outside so it peels like the top of a tulip. The HDPE frame keeps your pack sturdy and connects to the Future Yoke that adjusts to perfectly disperse the weight across the pack and across your trunk. The removable Redirect waist belt system gives two easy access pockets off your hips and helps lock it closely to your body.
The stretch woven pockets can expand to fit the biggest water bottles, or almost everything else you'd want to stash on the outside of your packs. The 330D Robic nylon is super durable and yet freakishly light. And finally there are YKK zippers on the special demigorgon mouth opening to make sure they can handle everything. All top-end features on a 25-liter pack. So I took it out for some fun.
How's it for Hiking?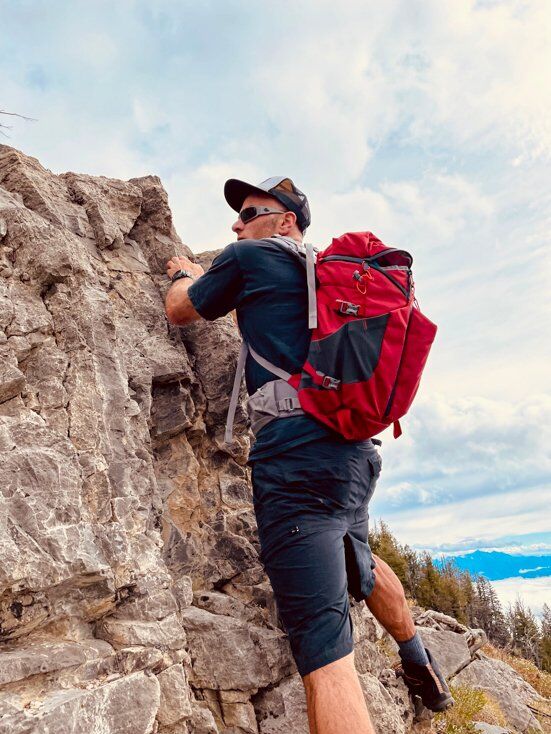 I immediately went out on a quick hike on a flat, hot day in the woods. In the summer I'm pretty used to getting all that nasty back sweat. Yet the Mystery Ranch Coulee's internal frame kept it off my back enough to get enough ventilation, and the light weight kept me from overheating. It was pretty fantastic.
The pack is the right size to fit a puffy jacket, extra socks, some snacks, gloves, hate and water bottles on the outside. It fit super well and the Coulee 25 magically contoured around my back so it almost was like I had nothing on at all.
The next test was to take it up hiking to altitude in the Tetons. I went for a hike solo and it held smoothly as I cruised, and I again hardly noticed it as I was racing up the hill. Then I went up Glory Ridge with my son and everything both of us would need when heading up to 10K in early autumn loaded into my pack. As I slid down some gravelly rock, the pack showed no signs of the scrapes.
The last time I tested it, I was going up and down Glory solo, trying to get a personal record. I scraped rock and even branches, one of which was still attached to my pack when I got back to my car. Again, still super light, super durable, and able to hold all my cold-weather gear. All I could think was that I loved this pack.
Overall Impression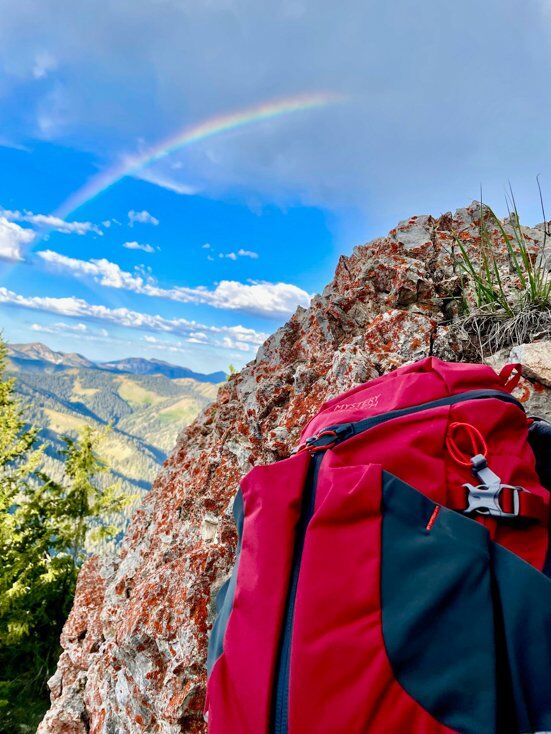 A perfect backpack is the difference between a successful adventure and a slog. And it's the difference between a slog and a miserable failure. Your pack game needs to be on point, from that big multi-overnight to the ski mountaineer expedition to the quick daypack. Mystery Ranch's Coulee 25 shows that you can have that big pack quality and features in an average daypack that is best for summer adventures or slackcountry slides.
Few companies make gear haulers as bombproof as Mystery Ranch. But to shrink that down to a 25, with all their standard features and tech specs adapted with a game-changing efficiency, takes some real genius.
Mystery Ranch's Coulee 25 Backpack ($189.99) literally hits the line of everything you need and not one ancillary feature more. Plus it looks and feels absolutely amazing. So for me, to fill out my backpack collection to hit all the adventures, from mellow to harrowing, you need a solid small pack that punches above its size. Like the Coulee 25.
Related Articles: