The Never Summer Infinity Snowboard is a for the women looking for a high-performance go-to choice for the season. With an all-terrain deck, you'll be able to handle hardpack, powder, and natural features as easily as you navigate parks with the quality you'd expect from Never Summer Industries boards.
Never Summer Infinity Review
The board features Bi-Lite Fiberglass a combination of the characteristics of STS ADVANCED fiberglass and an ultra-light glass fiber matrix that delivers insane performance, strength, and stability. Carbon VXR Laminate Technology designed specifically for the SL, Legacy, EVO, Revolver, and Infinity freestyle snowboards. This unique carbon system is for those who prefer a freestyle feel, in the park or freeriding.
When you ride the Infinity you get the Original Rocker Chamber Profile a patented system that features R.C. Technology. Get all-mountain speed and performance with an NS custom rocker profile, and separate chamber in areas at the end of each side of your board. For better board tracking, and high-speed stability, and massive pop.
The NS Custom Flightcore delivers the most advanced core system ever used. Designed with a fusion of hardwood, and ultra-light softwood along with elastomeric vibration dampers so you can ride faster. The faster you ride, the harder the lightweight perimeter dampers work to reduce vibrations. This is legendary high-speed performance from Never Summer.
An RDS 2 Dampening System features 3 narrower laminated dampening layers to offer the right combination of vibration, absorption, and stability.
Elastomeric Underfoot Stabilizers sit directly below the mounting area for optimum vibration absorption, increase your high-speed stability, and reduce foot fatigue.
Never Summer Durability
Sintered P-Tex Sidewall's don't crack. Never Summer delivers the first snowboards to use sintered P-Tex sidewalls, unlike others that often crack under cold temps. These maintain their integrity under even the toughest conditions. And Durasurf Sintered 4501 Base feature Crown Plastics that have been an industry leader in sintered materials for over 36 years. Created exclusively for Never Summer boards, this high-density base is super fast, and unmatched in performance and durability.
The Full Wrapped Metal Edge is made of high-quality steel to protect the whole perimeter of the board, especially in the most important areas (the tip and tail) to guard against damage of impact.
3 Year Warranty covers defects in material and/or workmanship for a period of three (3) years from the original date of purchase. If Never Summer Industries determines, in its sole discretion, that your Infinity Snowboard is defective, then Never Summer Industries shall either repair or replace your snowboard without charge to you. All replacements are subject to availability.
Overall Impression
Best of all Never Summer is Made in the U.S.A. That's right. The Never Summer factory and warehouse is right here in the U.S. Denver, Colorado to be exact, and they've been building snowboards there for years where all boards undergo strict inspections before being shipped to your local dealers.
This is the most versatile board, specifically made for women you can find this year! Trust me, go demo a Never Summer Infinity ($479.99) and then come back and shop online at our retail partners listed below.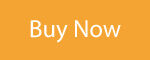 Compare Prices:
Never Summer Infinity Snowboard