The Never Summer Maverix Snowboard rides equally as well in crud snow as it does in powder. Although riding in sub-par snow is not recommended. I guess that quote pretty much sums up this snowboard.
Never Summer Maverix Review
The Never Summer Maverix is the first board in the Shaper Series line designed by founder, Tim Canaday.
This board is to sound cliche, made for surfing powder.  And not the kooky groomer trenching shit you've been seeing as of late, but actually floating over snow and cranking huge powerful turns similar to the way you would ride a surfboard.
The  Never Summer Maverix Snowboard has the ability to easily rock from edge to edge, and at times will actually save your ass if you happen to land squirly as the board always wants to snap back into place.  This makes going into the white room fun knowing the Maverix is always trying to find it's way back to fall line.
Thanks to the use of Never Summers Fusion Rocker Camber Profile the Maverix has no problem floating over deep snow yet at the same time offers up great edge hold on more technical terrain.  With the added camber under the back foot, this board has no trouble being loaded up to fly off cat tracks, pillows or whatever fun you throw its direction.
If you haven't experienced riding a Never Summer with the Fusion Rocker Camber Profile go out and find a board to demo ASAP.
Never Summer Durability
Never Summer Snowboards have always been essentially bulletproof.  And the Maverix continues in that tradition.  For the most part, this winter has blessed the Tetons with deep La Nina snow.  However, at times you can easily find yourself going from deep pow to no snow and exposed rocks that happened to me twice on the Maverix.   Normally riding over rocks like this would guarantee core shorts or a blown edge.  Not so much the case with Never Summer.
NS is using a Durasurf Sintered 5501 Base, and honestly, I don't know how that name or number is different from other brands, but what I can tell you is this base can and will take a beating without showing anything more than a few scratches.
This is the sort of snowboard you may actually want to ride for season and seasons to come.
Overall Impression
Is the Never Summer Maverix the best snowboard I have ever ridden? Yes, without a doubt.  It's designed for someone that likes a surfy fun ride going top to bottom down the mountain. Everyone has a different style of riding,  for surfers trapped in the mountains this board will surely be popular. Name and graphics aside.
Being a directional shape I wasn't riding much switch and the tail is short for landing 180's.  That being said this board is made for surfing on snow.   And we don't surf in the water backward.  For someone that rocks positive angles, enjoys constant face shots and just wants to ride powder all winter long I can't think of a better-suited snowboard.  Go try the Never Summer Maverix ($549.99) on a powder day or even shitty snow day for that matter and before you know it you'll find yourself getting pitted too.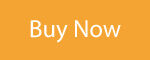 Compare Prices:
Never Summer Maverix Snowboard