The Never Summer Snowtrooper Snowboard is a directional twin tip board designed around the tried-and-true Never Summer SL/Legacy models. The Snowtrooper features a slight setback stance and, as the name implies, is ready to charge.
Never Summer Snowtrooper Review
The Never Summer Snowtrooper features Carbon inserts in the tail which allows the board to load energy into the backseat, making it very poppy and fun to zip across the entire mountain. You just may find yourself seeking out every nook and cranny to jib, butter, and bonk off with this board. It is a playful, poppy, powder board.
Where this board really excels though, is in the deep stuff. The R.C. (Rocker & Camber) Technology floats the board effortlessly through deep untracked snow. Fun things start happening when you don't have to focus on leaning back and trying to keep your nose afloat. Think video game snowboarding and you have a good idea of the potential of riding the Never Summer Snowtrooper snowboard!!
The Snowtrooper snowboard is very fast from edge to edge. This board generates tons of speed in the flats. The Vario Powergrip Sidecut makes it very easy to initiate turns. Once the board locked into a turn it didn't take much effort to release the edge and start the process all over again.
The stability was very reminiscent of past Never Summer SL models, which offered a more surfy feel and medium flex underfoot. I don't weigh a ton, so being able to control my board with slight foot movements is really important to me.
strong>Snowtrooper just wants to float
Any time you have a board with a setback stance it usually means it's ready to rip pow, and the Snowtrooper was designed to do just that. The nose never found its way under the snow. Instead, it preferred to plane across the surface, similar to the way a boat hull or surfboard works on water.
Heading on a snowcat trip, a ski vacation, or anywhere you might have the chance to ride really deep powder and wondering what snowboard you should bring? Make sure a Never Summer Snowtrooper finds its way into your board bag!
Good luck damaging the never summer snow trooper, they're essentially bulletproof. Never Summer was the first company in the game to use P-Tex sidewalls, and they won't crack no matter how cold the temps are. Never Summer offers a 3-year manufacturer's warranty on all of their snowboards.
Thanks to a fully wrapped tip, tail edge, and sidewalls, there are no gaps in the edge or weak links in this board.
Overall Impression
The Never Summer Snowtrooper Snowboard offers the best of both worlds, allowing you to rip pow and still have freestyle playfulness for jibbing around the entire mountain, top to bottom.
If you can find a Never Summer Snowtrooper ($539.99) before they sell out for the season, I would jump on it. This Never Summer snowboard will bring new life to your riding, will allow you to look at your mountain in an entirely new light and surely help you seek out powder!
All Never Summer snowboards are hand-built by snowboarders in Denver, Colorado USA. And this is one of the best Never Summer snowboards for riding pow currently on the market
And for an EVEN BETTER powder board checkout my Never Summer Maverix Shaper Series Review.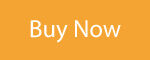 Compare Prices:
Never Summer Snowtrooper Snowboard