I first need to give special accolades to the Orvis company for upholding their unbeatable warranty policy and sending me the best rod they have ever built, the Orvis Helios 2 9′ 5wt. When I broke the tip of my 20-year-old Orvis H.L.S. Colorado, they didn't have the materials to repair it, so in return, they sent me their top of the line rod.
Orvis Helios Length
A 9' rod is the perfect universal length. It can present a size 20 dry fly sixty feet away to a small pool just as well as it can tug a streamer through fast water. I plan to use this rod for everything from brook trout to steelhead.
A 5-wt. isn't the best for larger fish but the H2 has a serious backbone to it. Orvis makes the H2 in larger sizes and weights but if you're looking for a rod that can fish everything from yearling trout to Atlantic run salmon, the 5wt. mid-flex is the perfect rod.
So far, I've only landed a 16 in. brown and a 3 in. brook but in both instances, the rod played the fish well. I felt confident in its strength, accuracy, and ability to cast both long and short distances.
Helios Weight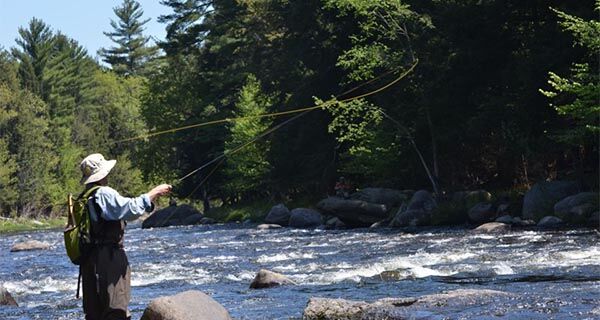 The best thing about the H2 is its weight. It has an "all day" feel to it. The H2 is 20% lighter, 20% stronger, and has a 100% tip-impact strength compared to the original Helios.
Overall Impression
The Orvis Helios is one of the nicer rods on the market and has a price tag to follow but you can guarantee that this rod will last forever, and will be replaced free of charge if anything happens to it. Orvis has a no questions asked policy, so if you close it in your trunk, or snap it playing a tarpon, you can expect a new rod within weeks.
Related Articles: