Check out some of the best gifts for outdoorsman, from the beaches to the mountains and beyond.  This year's roundup of gifts for outdoor lovers is sure to please just about everyone.
Best Outdoor Gifts
Heading out to the lake and river is so easy to do. Take this board and rip! The Body Glove EZ  8'2 Inflatable Longboard easily pumps to make sections that dudes on hardtops can't make. They will be bummed as you rip by and if you want to travel this thing fold up into a backpack without taking up essential space while you travel. Now you can paddle board or surf anywhere with this ultra-durable double-layered inflatable longboard. Features of the Body Glove EZ Surfboard include a triple dura-fin design, durable damage resistant construction, wax free design with traction pad. Forget that bulky board and try this inflatable option from Body Glove EZ with an easy-to-ride profile that's hassle-free fun for everyone. This one of the best outdoor family gifts that everyone will love from ripping surfers to beginning groms and everyone in-between, dog friendly too!
Price: $699.99
Great For: Camping Trips
In the event of wanderlust: pack a bivvy. The Adventure Medical Kits SOL Emergency Bivvy is ideal for use in inclement weather or in the event of an unexpected overnight tripe. Turn it inside out for use as an emergency blanket and use the bright orange exterior if you need to be spotted in poor visibility. The SOL Emergency Bivvy is the outdoorsman's best friend made with waterproof, windproof material and seam taped for total protection in any condition. Stuff the SOL Emergency Bivy Shelter in your pack or pocket – it's smaller than a 12 oz soda can. Weighing just 3.5 oz. The SOL emergency blanket is never a burden. Features of the SOL survival shelter include 90% body heat reflection, air, wind and waterproof, tear/shred resistant, 84 x 36 inches when deployed. One of the best gifts for outdoorsman for under $50 that can easily save someone's life.
Price: $28.99
Great For: National Parks
The lightest and most easily packable raft available. Made for military personnel, the Uncharted Suply Co Rapid Raft is a trustworthy companion made with ultralight construction ideal for everything he takes on. Use this mode of transportation for a range of uses including fishing, backpacking, camping, hunting, recreation, floods and other emergency situations. This military grade packraft inflates in just seconds and holds 400 pounds. Weighing 3 pounds, this extremely durable raft deserves to be on your outdoor gift list.
Price: $449.99
Using a signature NASA Light Management System™ the Revo Descend Fold Sunglasses are different. Able to meticulously manage the full light spectrum with exclusive LMS technology for optimal eyesight in any condition. Designed with pocket-sized exclusive REVO technology made to fit with the REVO retainer cord. The best-selling sunglasses are so lightweight your outdoorsman may not even know he's wearing them. Completely foldable, the Revo Descend Fold Sunglasses fit into your pocket with their distinctive shape. Use the Descend Fold with your own prescription or your choice of colored lenses as the NASA-based polarization takes care of his vision. Ideal for golfing, fishing, driving, and everyday wear.
Price: $239.99
Fishermen need to feel secure on deck and below the water. That's why you buy them a Swingsaw Glacier Track™ PRO. Made with an outsole compound featuring SRC slip-resistance technology so he is always sure-footed, the XTRATUF Swingsaw is a must-have for the rain season. Made for the commercial fishing industry, XTRATUF Boots are ideal for the outdoorsman in your life. Designed 100% waterproof this fishing boot includes a HDR rubber upper for oil/acid and chemical resistance, EVA insole for added comfort, 4-way stretch mesh covered 5mm Neoprene bootie comfort rated to -20°F. NOTE: If you are purchasing this item as a gift for outdoorsmen, we recommend you order up for half sizes to get the best fishing boots.
Price: $233.99

You may already have your favorite filtered water bottle. But what about your outdoorsman? Ideal as a gift for men, the CLEAR2O Personal Water Filter is ideal for any adventure to maintain good health with any water conditions. It's always vital to have the CLEAR2O Personal Water Filter because it transforms even backcountry water sources into clean drinking water. The CLEAR2O Filter Dual Filtration system removes bacteria, parasites, waterborne disease and also improves the taste and odor of water. This easy-to-use filter makes drinking from streams, creeks, and other outdoor water sources safe. Ideal for men who camp, hike, run, travel, backpack and more – so why not bring it along?
Price: $36.99
Great For: Stalking Stuffer
The all-purpose shoe your outdoorsman needs for around town, hiking, boating and anything else that's possible. Nearly weightless with a rugged outter, the Orvis Pro Approach multi-tasking shoe offers superior drainage and durability.
Insane grip on rocks in versatile water shoes can take on any terrain with an extreme rubber outsole and better-when-wet traction for even higher resistance in inclement weather. Ideal for hiking, water walking, boating, fishing, and more with integrated, breathable Ariaprene sock to protect his feet from debris. Features of the Orvis Men's Pro Approach Shoes include Michelin Outdoor extreme rubber outsole, superior traction and abrasion resistance, removable 3D molded OrthoLite insole, single density phylon midsole and enhanced "river feel."
Price: $149.99
One of the worst things about hard workouts is sore muscles, knots and tension. The Addsfit Massage Gun is an effective way to get a deep tissue massage anywhere you go. If you have never experienced a professional massage – you're not alone. However, you do not have to let muscle soreness, aches and pains stop you from taking off into the backwoods. Adventures are virtually stress-free when you have the Addsfit Massage Gun to come home to. Addsfit Massage Gun delivers a deeper massage than other muscle recovery tools like a foam roller or spikey ball. Small, light and powerful the Addsfit massage gun reaches 95% of your muscle groups so you can recover better, faster.
Price: $115.99
The Cariloha Bamboo Robe is an incredibly comfortable way to unwind from a long day in the backcountry. This bamboo- viscose, Egyptian cotton, and micro-polyester blend gives your outdoorsman an instant upgrade in the bathroom. If you are looking for the warmest mens bathrobe this moisture wicking, allergy-resistant option slips on and off in seconds for added convenience anywhere he goes. Worn for luxury or leisure the Cariloha robe is odor resistant and ideal in any environment so you can "borrow" it from your boyfriend any time. The ultra-plus Cariloha bamboo bathrobe delivers collar-to-cuff comfort as snuggable as it looks ideal for the chilliest nights.
Price: $120.00
Orvis Water Trapper Mats are ultra-durable and won't let you down. Made with a low-profile design that works without bunching, the mold and mildew resistant fibers are PET, post-consumer recycled material. The rug's rubber backing contains up to 20% recycled materials. Easy-to-clean fibers are thick and durable so you can take the ORVIS trapper mats anywhere. Get them muddy, take them to the beach, immerse yourself in the sand and don't forget to stuff them in your snow sack! The moisture resistant fibers let you take on any terrain and stay dry. Side channels drain away water quickly so they are ideal for use in mud rooms, entryways, kitchens and your basement. Use the ORVIS Water Trapper Mats anywhere you take out the worst on your floor. American made mats used for personal and industrial use. Hose to clean.
Price: $109.95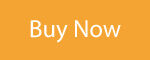 Our editor swears by the second-skin feeling of Beyond clothing. With next-to-skin performance as a base layer, or mid layer the K1 Primus Pullover base layer offers a balanced blend of synthetic fibers and wool to deliver lasting durability through the backcountry and wash cycles. Your layering system relies on flat seams, bulk-free wear and moisture wicking. The adjustable warmth of your base layering is ideal but you can also use the thumbhole cuffs along with the ½-zip front to keep you warm no matter where you go – for unmatched performance.
Price: $60.00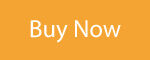 Let go of your flashlight! You don't need any additional lighting for hiking, canyoneering, backpacking or other adventures at night when you have the PETZL ACTIK CORE Headlamp. Includes the CORE rechargeable battery that is compatible with 3 AAA/LR03 batteries. Multi-beam design is ideal for even the most dynamic outdoor adventures for anyone in your life. Use the features to protect yourself from blinding others and maximum visibility. IPX4 allows you to splash and spray water without a worry so go ahead and get wet! Choose from clear or red lighting options for night vision. High-performance lighting made for rapid movement and compatibility. Smooth, adjustable brightness from 450 lumens for the most versatility. Black or red head strap option. Batteries not included.*
Price: $69.95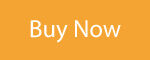 You will never have to worry about frozen feet again with the PediPocket Blanket. Made in a range of colors, prints, patterns and sizes the PediPocket blanket is ideal for single snuggles or you can cozy up with another PediPocket friend. Bring the whole crew together and choose your own PediPocket style of blanket. The options are limitless! Made for kids too, in just the right size for everyone. Ideal for use at home, in the office or while traveling the PediPocket fits every need. Made even in XXL the exclusive design of the PediPocket allows you to stay toasty even in the most frigid winter temperatures. Machine washable and dryer friendly.
Price: $49.99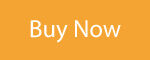 You want a towel that makes you feel warm and comfortable. This massive towel is made with planet-friendly materials and backed by rave reviews. The popular demand of The Beach Towel by Outerknown is because of the ultra-dense, super-soft material that is also absorbent for your bathroom or beach. Large enough to wrap anyone in the family in warmth, The Beach Towel is a perfect gift. Made from 100% Organic Cotton to support the people and the planet. Make a stylish statement in a BIG way with The Beach Towel from Outerknown.
Price: $58.00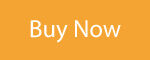 The Adventure Medical Kits are different from other outdoor kits. Use it to find what you need fast. The Adventure Medical Kit includes a map on the back so you always know where you put your supplies. Easy-to-find in a hurry and when you are in the backcountry, the Adventure Medical Kits are there when you need them the most! Outer shell is made with water resistant fabric and features a zipper, along with 2x PU-coated 400 denier nylon to protect everything from the elements. Going far beyond first aid, this kit is more than just a basic medical kit. The Adventure Medical Kit is next level with first aid manuals that are hand-written to help you until more qualified medical teams arrive. Take care of yourself with the exclusive Easy Care First Aid System organized into pockets by injury so you can deliver fast and effective aid. The Adventure Medical Kit is the difference between a trip fulfilled or a trip cut short. Plan accordingly.
Price: $38.95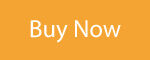 Every outdoorsman needs a windproof lighter. Look to ZIPPO to deliver everything all-in-one lighter. Zippo in partnership with WOODCHUCK USA teamed up with their Buy One. Plant One.® program to plant one tree for every lighter sold. Ideally, you can use this lighter as a gift that gives not once, but twice. Support tree planting in madagascar with this genuine Zippo Lighter made with that distinctive "click," we all love to hear. Made from 100% real wood, laser-cut emblem design, brushed chrome lighter with streaks of blond wood intermixed with deeper tones for a unique look in each lighter. Comes in a gift box. Choose from a range of woodchuck emblem designs that also restore and protect forests. WOODCHUCK Zippo designs are finished on Brushed Brass, Brushed Chrome, High Polish Green, Street Chrome™, Herringbone Sweep and Multi Color. The emblems used are Cedar, Mahogany, Walnut and Birch.
Price: $47.99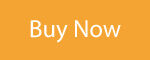 Carry less and cook more when you head into the outdoors. You can enjoy the combination of the collapsible GST Escape pot in your pack with 53% less space. The silicone body allows the pot to store within minimal spaces and is easy to carry in your pack. The hyper-conductive anodized base speeds up your cooking time – up to 30%! Forget packing any other cookware for your outdoor adventures. The Escape HS pot measures, folds and handles easily with a non-stick coating that eliminates messes. This GSI Pot is made with dual bail handles for easy pick-up and fold and a lock lid for secure placement and handling. This hybrid pot makes other outdoor cookware obsolete. Try this cooking game-changer other adventurers already know about. Features include hard-anodized base, Teflon® with Radiance Technology to cook 30% faster, crushproof strainer lid, molded in graduations, on-stick performance, even-heating and durability
Price: $64.95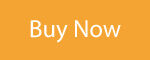 Related Articles: