I have been skiing with the Outdoor Research Men's Axiom Jacket for around 2 weeks now and I absolutely love it. I have had it on ridgetops with 60mph gusts and it was very windproof for how thin it was and also all-day touring during big snowstorms and found that the 3L GORE-TEX is as always very water-resistant.
Outdoor Research Jacket Weight
The Outdoor Research Axiom Jacket is very lightweight, if you like a heavier feeling shell for most of your skiing and climbing needs I wouldn't suggest it. For me, though it is very refreshing how lightweight it is and how it fits into my layering so well, I tend to bring lots of different clothes with me in the mountains to accompany my shells and it works great. And as someone who does a lot of ski tours the jacket fits into your pack when you are not using it in such a small size that you can bring other pieces of gear you might have left at home.
Outdoor Research Ski Jacket Durability
Most important to me though is durability, I am pretty hard on my gear and for a shell to be so light it usually lacks in durability. I feel I have put this Outdoor Research Ski Jacket to a pretty good test while skiing through tight trees and also doing rock scrambles and small climbs. Like I said at this point a shell this light usually has ski edge cuts scraps abrasions and tears, the Axiom has none of these and I am very happy with its durability. For such high-quality GORE-TEX to be so durable is a pretty big selling point for the books.
Overall Impression
I really like the Outdoor Research Axiom Jacket ($399), I wasn't sure if I was going to in regards to how light it is but it did not disappoint, it packs away really small which is really cool and is a really good fabric. It's very waterproof and windproof and also resilient to mountain wear and tear. I was very impressed with the way it felt on me though, it was like wearing nothing, and its range of motion is great. I also very rarely had to take it off because of how well it breathes.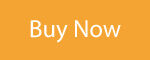 Related Articles:
Compare Prices:
Outdoor Research Axiom