There's always that one guy or gal on your list that seems to have everything. Or doesn't seem to want anything. Fortunately, advances in the tech world happen so fast that pretty much every holiday season there is something new. And who doesn't love a new toy!!
Here's our list of the best ways to communicate in the backcountry:
Best Walkie Talkies for Hiking
If communication is the key to any relationship, think of what a set of Midland GMRS Two-Way Radios could do for you! Midland makes a variety of models of two-way radios for use in the backcountry. It is important to understand a little bit about these radios. FRS (Family Radio Service) radios operate on very low frequencies that are designated by the FCC for use by recreational walkie-talkies. This is why you won't hear your local FM radio station as you are talking to your buddy in the next room. GMRS (General Mobile Radio Service) units also operate on specific and restricted frequencies; these units have specific channels within this frequency that FRS units can't use. This reduces the competition for bandwidth. Additionally, GMRS units can be modified to extend their range. Sounds great right?! The catch with these models is that you need to have an FCC license to use them. Midland offers several models of handhelds. The GXT1000 is their top of the line unit with 50 channels and 142 privacy codes. This allows you over 3000 channel options to ensure privacy. It boasts a waterproof case and Midlands longest handheld transmission range at 36 miles. This also includes a NOAA weather alert system.
These radios are your choice if you are spending long days out in the wilderness. Hut-to-hut backcountry trips or major mountaineering expeditions will find this level of communication indispensable. Route finding and snow reporting will help your expedition stay safe and efficient. I have used these radios on hut-based backcountry trips; they're great for communicating not only with parties that are out with you but with the folks back at the hut. I mean, you want to know when the soup's hot, right?
Price: $39.99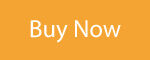 For a brief moment in time, it seemed like every mom in lift line was sporting a walkie-talkie, waiting for her kids to check-in. It was annoying. But guess what? Walkie-talkies are a blast (and functional). BCAs Link group communication system is winterized, has rechargeable lithium batteries that last up to 140 hours and has all its controls easily accessible, so there's no need to take off your snowboard gloves.
If "no friends on a powder day" is your MO and you want to meet up with your long-lost buddies or you're sharing condition updates, communicating with your group (within a range of 2.5 miles) is made easy. Sure there are cell phones, but what's the fun in that?
Price: $179.95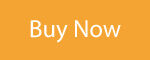 If you are going to be functioning out of a base camp, pairing a Midland Base Camp Radio with your handhelds will give you even more range and more function. The base camp radio has 5 different options for power- "AA" batteries, rechargeable battery pack, dynamo crank, an AC adapter or a DC adapter. It also has a USB port so you can recharge your other devices if you need! It has a NOAA alert capacity and an AM/FM radio feature. This 22 channel radio has a range of up to 38 miles and comes with an accessory handheld mic. It also has a flashlight. This is considered a GMRS radio so you do need an FCC license to operate.
This is certainly not the unit you are going to be carrying with you as you explore new terrain. This one you set up and leave in the mess tent in base camp. In other words, this unit will be indispensable for a multi-day mountaineering expedition. It will give you clear communication between base camp and your skiers and riders on the mountain. In the case of an emergency, communication with first response personnel and medical assistance away from the expedition will be greatly enhanced.
Price: $89.99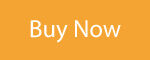 Bonx Grip
Moving into the more novelty tech item category, we take a look at the Bonx Grip. The Grip is also a communication device. It functions through your phone and a Bluetooth connection. A free downloadable app completes the set-up. The system essentially sets up a 'private chat room' in which up to 10 people, each with the app, a phone with service and the ear-piece can converse. The really cool thing about this device is that you can connect with anyone in the WORLD as long as you have the device and a phone signal. If you lose the signal and therefore the call, once the signal is regained, the device will reconnect. You don't need to dig your phone out of your pocket. The earpieces are equipped with a noise-canceling feature. There are two external buttons- one to answer and hang up calls, the other is a mute button. The rubber coating and housing serve as shock and water resistance.
The Bonx Grip is a great hands-free communication device. It has more features built-in than a regular Bluetooth headset or earpiece AND you can have more than one person on the call. This is ideal for families skiing at an area. They are small enough that they will fit under most snow helmets. Imagine making lunch plans with the kids or après ski plans with your buddies without having to fumble with your phone on the chairlift. Without your gloves on. In a blizzard. Magic! Due to its dependence on a phone signal, this would not be an ideal device for communication in the backcountry.
Price: $139.99
Technology is amazing, isn't it? From communication to data to recording your passion, what is on the market now is high quality and usable. All you need now is a vision and the legs to get you there!
Related Articles: