When using the Patagonia Foot Tractor Boots it will be almost impossible to slip on a rock, same for that slimy moss too. By adding soft, multidirectional-gripping aluminum bars to their sticky rubber soles, slipping is a thing in the past.
Patagonia Foot Tractor Boots Review
Right out of the box the Patagonia Foot Tractor Boots feel like a meeting with an old friend. Comfortable and supportive. Paired with the Patagonia Neoprene Socks, this was the perfect setup for summer wet wading and our 8-mile hike up Crystal Creek.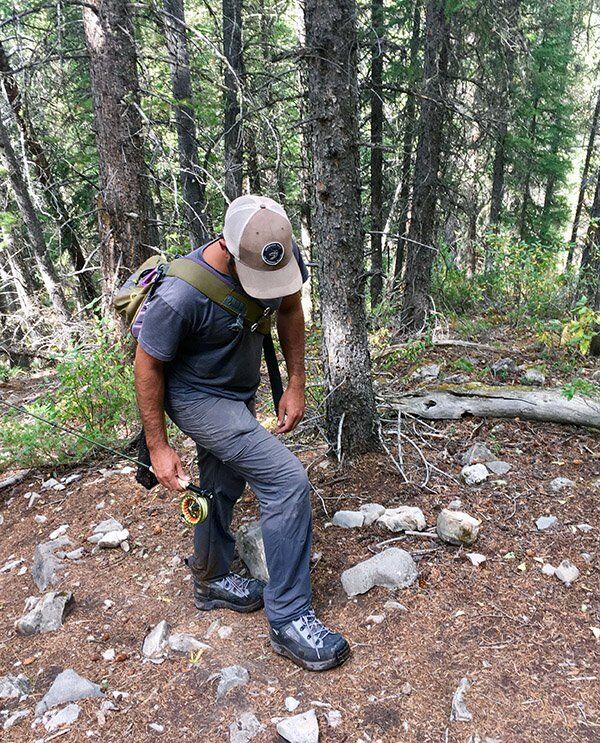 I am a size 8.5 and went with a 9 and they fit like a dream. Enough room where my toes aren't overcrowded in the foot box (especially on steep downhills) and the lightweight Clarino synthetic leather is soft, form-fitting, and durable. But, still, go try on a pair before you take my word for it.
The Patagonia Foot Tractor Wading Boots sizing is true a 9 = 9, 10 =10 and so on.
Patagonia Foot Tractor Replacement Bars
Right away on the first river crossing, I noticed the difference in performance from my old boots. The replacement bars really do grip and mold to their opposing surface. These aluminum bar wading boots definitely add mental and physical comfort when in fast currents and slippery cobble.
From there we began to hike up and into the canyon, through some pretty variable terrain. The Foot Tractors once again exceeded my expectations on steep trails, steep banks, and even on slick logs.
Patagonia says the only surface they wont grip is sheet ice and untextured slate or shale.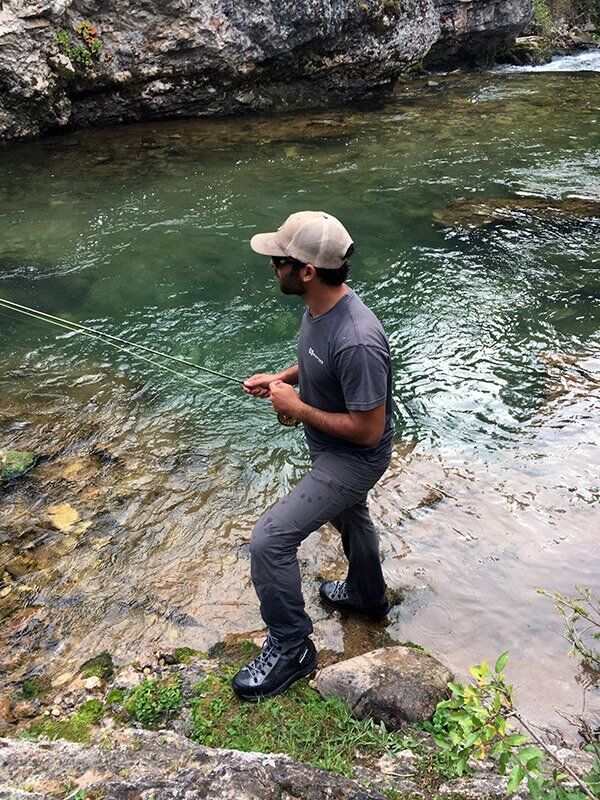 I will say on dry rocky terrain it can feel a little strange at first, almost like wearing tap shoes, but the bars are nowhere close to as obtrusive as I imagined. Also, weight was another concern of mine. But, These boots weigh 67 oz, only 9 oz more than my old boot. The addition of the monofilament panels cut down on weight and help with drainage.
After a full day in these shoes, I am convinced. I never felt bogged down or off balance. When worn with the Neoprene Socks I never had the slightest sign of a blister, unlike my hiking partners.
Overall Impression
The Patagonia Foot Tractors ($279) are my picks for the best wading boots on the market. The combination of comfort and traction make these boots a must-have. As a guide I would be able to spend day after day in these boots, confidently hurrying from client to client, and walking boats through fast moving runs.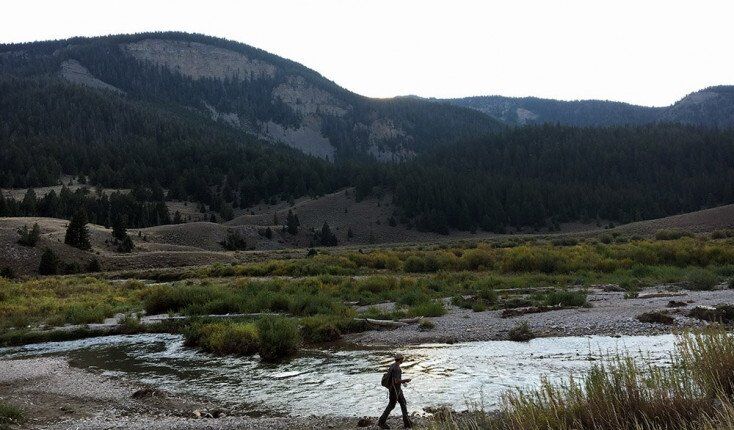 Way to go Patagonia!
Related Articles: